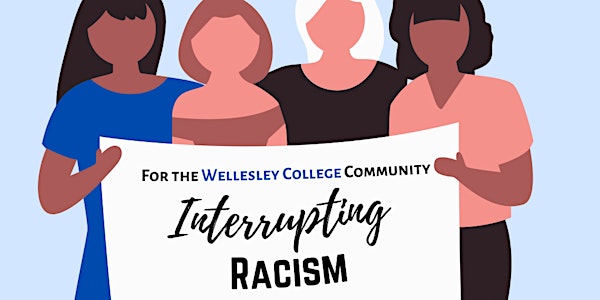 Interrupting Racism
Interrupting Racism - an engaging WRJI workshop created the White Alum Anti-racism Training (WAAT) team.
About this event
In collaboration with Dr Tyree Oredein '98, the facilitators of the WAAT class (White Alum Anti-racism Training) are offering a series of stand-alone sessions which focus on creating a brave space to practice interrupting racism. Through role-playing, participants will learn to address micro-aggressions and other all-too-common racist remarks, whether intentional or not. Please join us for any or all sessions to practice speaking up in the moment to stop further harm. All are welcome; white alums are especially encouraged to attend.
The cost of this workshop is $30 per person. If you are able, please consider donating a little more to cover the cost for a Wellesley sibling! If for any reason this cost would be a burden to you, you are invited to contact our Executive Coordinator at executivelead@wrji.org to request a waiver.