Interprofessional Collaborative Models in Healthcare
Description
Join us for this special two hour CE, where you will learn about emerging interprofessional collaborative models in healthcare (medical offices, community-based settings, and hospital settings) and understand how it can improve education and health outcomes for your patients, presented by Sandra DeVita, RDH, RN, BSN and Michelle Gross-Panico, DHSc, RDH, AP.
---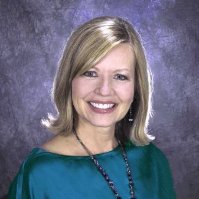 Sandra DeVita, RDH, RN, BSN, has over 30 years diverse experience as an Interprofessional Healthcare Educator and Consultant, Dental & Dental Hygiene Clinical Educator, Registered Dental Hygienist and Registered Nurse.
She received her Associate of Science in Dental Hygiene from the University of New Mexico in 1981 and Bachelor of Science in Nursing from Auburn University Montgomery in 2000. Being a member in ADHA for many years, she has also served on the Arizona Dental Hygienists' Association Board of Directors. She is also founder and owner of Oral-Systemic Connections, LLC, an Interprofessional Education Company.
Sandra is passionate about multidisciplinary interprofessional education and collaboration. She has worked as an Oral Care Education Specialist at Barrow Neurological Institute and St. Joseph's Hospital and Medical Center in Phoenix, Arizona educating staff on oral assessment and oral care in the hospital setting. In conjunction with her work at Barrow and St. Joseph's, she developed and implemented a unique hospital rotation for dental hygiene students in the Maricopa County Community College District(MCCCD) teaching students "true integration" into the hospital multidisciplinary team. Sandra currently works at Arizona School of Dentistry and Oral Health as Non-Surgical Periodontal Faculty and remains committed to interprofessional education and collaboration for improved patient outcomes.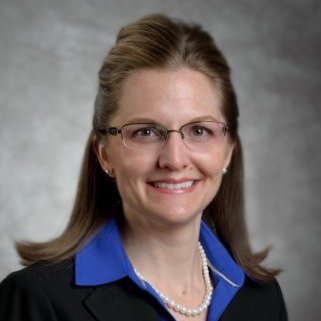 Michelle Gross-Panico, DHSc, RDH, AP has been a Registered Dental Hygienist since 2000. She has over 15 years of experience specializing in education, public health and dental care in both academia and clinical dental practice settings.
Currently, Michelle is the Manager of Community Oral Health Department at Dignity Health Chandler Regional Medical Center where she leads two programs that increase access to oral health care among underserved populations. Previously as a Clinical Practice Consultant for United Healthcare Community Plan, she worked to increase utilization of oral health services in Arizona through the development of workforce models and value-based payment incentives.
She has been a member of the American Dental Hygienists' Association since 2000, the secretary for the East Valley Dental Hygiene Society board, and secretary, advocacy committee member and alternate delegate for the Arizona Dental Hygienists' Association. Michelle is enthusiastic to continue contributing to the advancement of workforce models that increase access to oral health services.
MEETING LOCATION CHANGE FOR MARCH: Native Health, 4041 N. Central Ave, Building C. PLEASE park in the parking garage south of Indian School, entered from Second St. Fee for parking is $1 per hour paid on your own (there is no reimbursement from either Native Health or MOLAR). Entrance to the building faces courtyard from parking garage. It is the low building on Indian School.
Spirit of Community Donation Reminder: Please bring personal care products for our Spirit of Community for UMOM Kids on the Street. Thank You!
Admission is free, but please register.