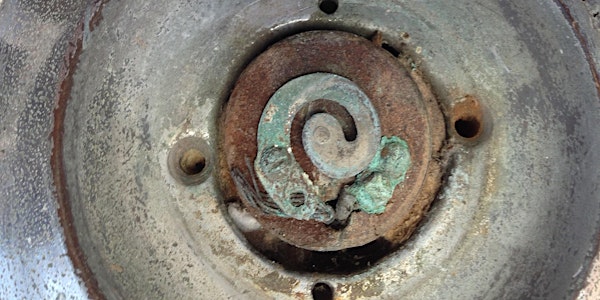 Internet psychotherapy, supervision & training
Location
Whitelands College
University of Roehampton
Holybourne Avenue
SW15 4JD
United Kingdom
Refund policy
Refunds up to 30 days before event
Description
Internet psychotherapy, supervision and training: are you providing this - should you be?
Speakers include: Gerhard Andersson, Del Loewenthal, Niki Reeves, Christopher Vincent
---
The rate of change brought about by our digital era appears at the very least exponential. It is affecting how we live our lives involving both the 'what' and the 'how' of what clients/ patients bring, together with how we as psychological therapists practice. The internet provides for us such potential changes as: Whether we access clients/patients through our own websites and electronic directories, whether we communicate with our clients/patients through mobiles, text, emails etc; whether we accept payment by electronic transfer, through to whether we provide therapy, supervision and training using the internet. This conference is designed to not only explore the possibilities the internet can open up for us but also whether these changes stand up as worthwhile in the light of criticisms that it alters the very nature of our project.
What are the benefits and limitations of the internet for either therapist or client? What opportunities does it open up or close down? What might it help reveal or conceal? It has been stated that "there is now a large body of evidence suggesting that internet interventions work", though this is "mainly practical and supportive rather than explicitly therapeutic in orientation" (Andersson and Titov 2014). However, most of the literature reports computer assisted therapy appearing as effective as face-to-face treatments of anxiety and depression (Taylor and Luce, 2003). There does seem to be solid evidence that people have benefitted from internet therapy where access is restricted for reasons of geography or mobility. It also would appear that other potential clients will use an internet service when they wouldn't use face-to-face.
This conference is designed to explore research findings and speakers' experiences of internet psychotherapy, supervision and training. However, we will not only be looking at good practice in such provision but also concerns as to what it might not reach. For example, does it fail to allow for the very nature of psychotherapeutic knowledge, which might only be present with the face-to-face as opposed to the inter-face? Thus whilst there are opportunities for us to get into 21st-century technology there are many warnings. Heidegger (1977) cautions us against developing a technicity where the problem becomes we are only interested in what functions. Derrida (1996) argued that 'what is no longer archived in the same way is no longer lived in the same way'. Whereas for Levinas, our (ethical) relation to one another 'takes place in the concrete situation of speech'. What then might be the relation of the 'virtual consulting room/training room/supervision' room to 'the concrete situation of speech'? Also what might interactive therapy/supervision/learning on the net – in the potential absence of an embodied listener - imply for 'responsible relatedness'? There again, according to Pergament (1998), there is a psychoanalytic tradition of correspondence with letters being the cornerstone of Freud's interaction with others. So why not the internet as a continuation of that tradition?
So should one embrace all or none of how the internet can affect psychotherapeutic practice, and what are the, if any, helpful places in between? This conference is designed to provide an opportunity for two audiences: Those who have had little involvement with the internet, and are wondering whether now is the time to consider venturing further; and, those who are already very involved with aspects of the internet in therapeutic provision and wish to explore this.