Internet of Things: Tech and Investing Trends, Software, Hardware, Core Tech

Thursday, September 18, 2014 from 4:00 PM to 8:00 PM (PDT)
Event Details
Internet of Things: Tech and Investing Trends

Understand emerging tech trends, investment opportunities and hear startups pitch investors. This event is generously hosted by SKTA Innopartners.
Curtis Feeny, Manging Director, Voyager Capital
Steve Goldberg, Partner, Venrock
Angel Orrantia, Business Development and Marketing Director, SKTA Innopartners
Michael Yang, Managing Director, Comcast Ventures, Silicon Valley Office

Jim DiSanto,Managing Partner, Motus Ventures
Hear these investors on panel:
We address these issues:

IoT (core technologies) and IoE – Real or Hype?

Market Opportunity for value chain: users and suppliers, equipment and material suppliers, manufacturers, distributors, end users, device makers

Best practices and key enablers

Requirements and implications for devices and applications

Suppliers for IOT: silicon, platforms, software, and ecosystems, sensors, chips

Storage management

Ultra low power technologies

Virtualization technologies and network management.
Hardware Needs for IoT Enterprise and Consumer Apps
What are opportunities for using sensors in health and wellness devices? 
What can we expect in the next year?
Connected devices which are bluetooth enabled are now taking off,  and hardware prototypes are popping up everywhere.   Many investors are now actively seeking hardware that is compatible with software apps, such as streaming music services or content delivery.
What are examples of exciting hardware innovations? 
What are challenges for hardware manufacturers and testing?
 Understand how to attract investors and develop business strategies to become successful, and tap into emerging markets for IoT. What are new trends and how can your company take advantage of business opportunities: 
What are critical factors to assess and build valuation for startups in this market?

How can Fortune 500 companies form partnerships with startups and investors to identify new areas for R and D?

What are strategies to identify and pitch angels and secure funding?

 
Here are examples of applications we will address from a HARDWARE  and CORE TECHNOLOGY perspective; 
Home Automation & Energy Management

Automotive and Connected Cars


Networks, Wearables, Sensors & Platforms

Healthcare, Fitness, Exercise, and Patient Monitoring

 

Monitoring and Tracking


Quantified Self

Network Data, Security, Privacy


Mobility

Entertainment and Content

Venues: Home, City, Industry
SCHEDULE

Registration 4:15-4:45pm
4:45-6:30  Hardware and IoT Market and Tech Trends
Panel of angels, investors, VCs, and corporate execs to discuss market opportunities.
Followed by startup pitch and demos

Investors on Panel:
Curtis Feeny, Manging Director, Voyager Capital
Steve Goldberg, Partner, Venrock
Angel Orrantia, Business Development and Marketing Director, SKTA Innopartners
Michael Yang, Managing Director, Comcast Ventures, Silicon Valley Office

Jim DiSanto,Managing Partner, Motus Ventures

6:30-8:30  Networking, drinks, food, demo tables
__________________________________
Who Should Attend: 
Startups, tech, investors, consumer electronics, enterprise, web development, chip design,venture capitalists, angels, small business owners, media and entertainment professionals,  retail owners, entrepreneurs, mobile, Internet, digital media, startups, service providers, legal, financial services.

STARTUPS Register to Pitch (THESE SPOTS SELL OUT QUICKLY)
For this event, startups must be relevant to hardware or Internet of Things categories. If you are not sure, send us an email. Demo@Angellaunch.com
Startups can register to pitch for 3 to 7 minutes on relevant session; followed by 2 to 4 minutes comments from judges. The judges evaluate the pitches and investment prospects for the company.  Each session consists of a one hour panel by investors and startups, and 50 minutes of venture pitch presentations for 3-5 minutes each. In order to pitch, register for DEMO PITCH item above.
INVESTORS OR TECH EXPERTS APPLY TO SPEAK:
Investors, Startups, Corporate Execs can apply to speak on our panels. We are seeking investors, angels, VCs, strategic investors and successful entrepreneurs for a panel discussion.  Send email with bio and areas of expertise to Speaker@Angellaunch.com.

Refunds: We do not offer but you may use as credit or transfer to someone else.
 JOIN OUR FACEBOOK PAGE www.facebook.com/angellaunchevents
Follow us on Twitter.com/angellaunch
HOST A DEMO EXHIBITOR TABLE OR SPONSOR $95
Host a demo table during networking to meet investors; customers, and partners.  Includes Wifi and electrical outlet Purchase on links above. Demo tables open during reception 
 Who should demo: 
Startups, hardware, core tech, incubators, solution providers for products, services or applications such as: enterprise, consumer electronics, software, computers,  hardware, eCommerce, payment and billing solutions, recruiters, outsourcing, legal, apps, digital media, devices, digital asset management, 3D, mobile, cameras, video, equipment, hardware, software, services, applications, editing, web services, broadband applications, devices, , research firms, and professional service providers.
Refund Policy: We do not issue refunds, but tickets may be used by others or used as credit for the amount you paid to a future event.
 MORE INFO:  Zahava Stroud 310 621 6850 or Info@angellaunch.com

---
 SPEAKER BIOS
Steve Goldberg, Partner, Venrock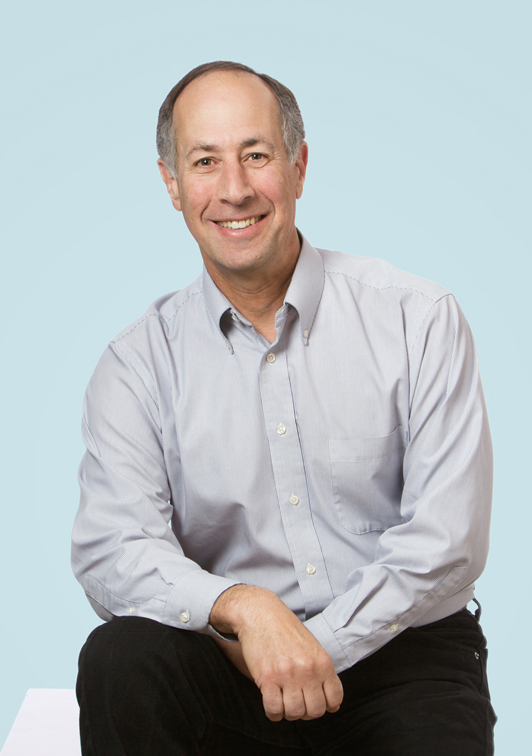 Steve joined Venrock in 2009 after having been CEO of several early stage companies including DataRunway, Vidient, Arcwave and CoWave Networks. Prior to that, he was Vice President of Research and Development at Nokia Internet Communications and Vice President and General Manager of the Wireless Communications Division at Cylink Corporation. Steve also held senior management and engineering positions at Trimble Navigation and Hewlett Packard. At Venrock, Steve focuses on investments in mobile, Internet infrastructure, and core technology. He currently sits on the Board of Directors of Asoka, FutureDial, Newport Media, Kineto Wireless, Red Seal, and Quantenna Communications. Previous board seats include Canesta (Acq by Microsoft) and Teranetics (Acq by PLX Technology).  Steve received his B.S. and M.S. in Electrical Engineering from Washington University and his Ph.D. in Electrical Engineering from the University of California, Santa Barbara.
---
Curtis Feeny, Managing Director. Voyager Capital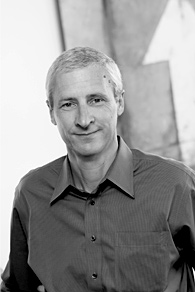 Curtis Feeny has invested in enterprise software, data center systems, wireless infrastructure and Smart Gridtechnologies. He also has expertise in SaaS, open source, and capital efficient software companies. Curtis has served on 14 boards, both public and private, and has been a managing director at Voyager Capital since 2000, when he opened the Silicon Valley office. Since 2000, he was on the board of Trammell Crow Company (TCC:NYSE), which was purchased by CB Richard Ellis (CBG:NYSE) in 2006, and has remained on the board since. In 2006, Curtis was also appointed by President George W. Bush to be a Trustee of the Presidio Trust.
Before joining Voyager, Curtis was the first Executive Vice President of the newly formed Stanford Management Company, helping oversee the University's endowment from 1992 to 2000, when assets under management grew from $1.5 billion to $9 billion. He was responsible for investing and managing real estate and other asset classes including private equity and venture capital. Before joining Stanford, Curtis was managing partner for Trammell Crow in Seattle, with $700 million of assets under management. Previously, he worked in energy R&D and the semiconductor industry. Curtis has an MBA from Harvard Business School, and a BS in mechanical engineering, magna cum laude, from Texas A&M University.

---
 Angel Orrantia, Business Development and Marketing Director, SKTA InnoPartners


As business development director, Angel focuses on fostering innovation in Silicon Valley by reinvigorating the funding ecosystem for core technologies. Angel is a veteran of the semiconductor and hardware industry; he's been an IC designer at Intel, a technical lead for implanted medical devices at Medtronic, an intellectual property litigator at Fenwick & West and a business development manager for Applied Materials.  Angel holds an electrical engineering degree from Stanford, an MBA from Arizona State, and a law degree from Notre Dame.
---
 Michael Yang, Comcast Ventures, Managing Director, Silicon Valley Office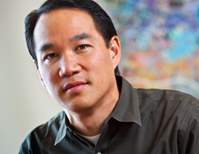 At Comcast Ventures
An operating executive turned venture capitalist, Michael joined Comcast Ventures in 2009. He focuses on consumer Internet applications and services. "I'm particularly interested in start-ups and business models that disrupt how offline industries historically have functioned."
Before Comcast Ventures
Previously, Michael was a Vice President/General Manager at Yahoo! in the Media Group as well as the Local Markets & Commerce Division. During his tenure at Yahoo!, he managed Yahoo! Autos, Yahoo! Real Estate and Yahoo! Health; co-led Yahoo! Shopping; and was part of the team that formed Yahoo!'s strategic alliance with the Newspaper Consortium. He's also worked at Atlas Venture, Zaplet, and was a member of AOL's Business Affairs team.
Education
Michael graduated from Harvard University with an M.B.A. and the University of Pennsylvania with a B.S. in Economics from The Wharton School.
Fun Facts
In case he is accused of joining any bandwagons, Michael likes to make it clear that he became a Yankees fan as a toddler.
---
 Jim Disanto, Managing Partner, Motus Ventures
 
Jim DiSanto is a 20 year silicon valley technology executive and veteran entrepreneur. Jim has extensive experience in enterprise software, mobile applications, navigation and location based services, and automotive applications. During the past decade, Jim co- founded and lead KonaWare, a pioneer in mobile applications for transportation and logistics operators, which he sold to Yamei Electronics (www.ccyamei.com) of Beijing, China in 2008. Jim joined Yamei as a board director and General Manager and formed strategic partnerships with automotive OEMs and Tier One suppliers in China. Yamei was purchased by Trimble Navigation in 2011 yielding a 4X return on invested capital over two years.  Prior to this, Jim co-founded Simplexity Wireless (www.simplexity.com), the leading web MNVO now over $400M in annual revenue, and Vicinity (VCNT), one of the first web location based services, which went public in 2000, and was purchased by Microsoft (for MapPoint) in 2002.
 In addition to academic partnerships, Jim has formed extensive relationships with automotive OEMs, Tier One suppliers, industry analysts, fleet management services providers, and other industry participants.  Jim serves as an Advisor to early stage companies focused on transportation technologies, problems and solutions. Current advisory and consultancy clients include Waze, Inc. (www.waze.com), a global leader in crowd sourced maps, navigation, and real-time traffic; Auto-Talks (www.auto-talks.com), a fabless semiconductor company developing V2V and V2I chipsets, and Mi-Shor (www.mi-shor.com), a company supplying software to enable 3D, volumetric, full theater heads up displays on next generation OLED HUD system. Jim is currently a board director of California Agri-Energy (www.calagenergy.com), an emerging biofuels company in northern California.
Have questions about Internet of Things: Tech and Investing Trends, Software, Hardware, Core Tech?
Contact Angel Launch
Attendee List
Sort by:

Date

|

First Name

|

Last Name
When & Where

SKTA Innopartners
310 De Guigne Dr
Sunnyvale, CA 94085


Thursday, September 18, 2014 from 4:00 PM to 8:00 PM (PDT)
Add to my calendar
Organizer
Angel Launch
Angel Launch produces tech events which connects startups to investors to help launch early and midstage ventures. We hold seminars, mixers, conferences and venture forums in the San Francisco bay area and other cities.  Our events have generated millions in funding for startups and mid growth companies, and provide partnership opportunities for business growth. We also promote other high quality events for our tech partners.

Internet of Things: Tech and Investing Trends, Software, Hardware, Core Tech