Description
IOT - What Data is Being Collected and What Decisions are Emerging
Join Us for an Exclusive Intel Alumni Network Event
With over 20 Billion connected devices expected by the year 2020, the Internet of Things has become a very hot area of investment by Intel, the computer ecosystem, software companies and academia. Come hear a distinguished and diverse panel discuss what data is now being collected, what companies are leading the charge and what decisions and business/technology models are emerging around this activity.
Panelists
Bruce Cahan: Adjunct Professor, Stanford School of Engineering and founder of GoodBank
Todd Rosenthal: Director of Product Design and UX, Citrix
Greg Mischou: Senior Partner and Managing Director, Woodside Capital Partners
Keith Shea: Vice President and General Manager, IoT Solutions Business, WindRiver
Neil Blecherman: Moderator and Internet of Things Consultant, Intel Alum

Evening Line-up
5:30-6:30pm Social Time and Dinner
6:30-8:00pm Panel Discussion

Tickets include beverages and catering provided by Chef Chu's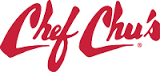 ---
About The Panelists:
Bruce Cahan: Adjunct Professor in Stanford's School of Engineering where he co-founded Stanford's Sustainable Banking Initiative to develop and test new science-based underwriting and valuation models for tagging money with the intention of the depositor/investment/lender, and seeing the intended impacts achieved through project and business model operations. Bruce is currently organizing an independent teaching hospital bank, GoodBank™(io), in order to peer-validate sustainable banking as a safer, fairer and more positively impactful banker culture. Bruce's current projects range from asking how we will bank in space, to improving interfaith banking and investment, to improving financing for urban systems.
Todd Rosenthal:
Todd Rosenthal is the Director of Product Design and UX for Citrix working on IoT, Mobility, App & Device Management, and Analytics. Bay Area native, he has helped innovate for consumer and enterprise companies for over 20 years, most notably Adobe, HP, and The Learning Company. He is also an artist and photographer living in Menlo Park with his wife, three kids, and a dog. Todd is working to create a better relationship between people and technology.
Greg Mischou: Senior Partner and Managing Director, Woodside Capital Partners. Greg advises companies in dynamic and rapidly growing markets, such as IOT, Industry 4.0 and advanced materials and semiconductors.
Keith Shea: Vice President and General Manager, IoT Solutions Business at Wind River
Keith is the Vice President & General Manager of the IoT Solutions Business at Wind River (an Intel Company), where he is responsible for the company's IoT SaaS business. His team is chartered with developing and delivering the product portfolio for IoT, as well as managing key customer relationships across broad markets. Keith is also responsible for the ongoing leadership of the Wind River Global Alliances program.
Neil Blecherman: Moderator
Neil Blecherman is an Internet of Things consultant in the areas of Product Management and Business Development. He recently left Intel Corporation where he was the Global Director of IoT Products and Business Development, responsible for developing the product and partnership ecosystem for Intel's Internet of Things gateway solutions.
---
This event is organized by Intel Alumni Network, Silicon Valley Chapter
Jacob Tanz
Chapter Leader

Silicon Valley Chapter Committee
Ursula Herrick, Annie Lung, Bruce Schechter, Mike Trainor and Monie TenBroeck
---
Many thanks to our generous event location hosts, RockXSpace
RobotX Space is the leading global co-working space focusing on AI. We help entrepreneurs bring concepts to market and provide them with resources to succeed. Leveraging GWC's global connections and strong relationships in China, RobotX Space is a powerful cross-border platform connecting China and the US.