Internet of Things (IoT) Lab // 4YFN at Mobile World Congress

Sunday, March 1, 2015 at 9:00 AM

-

Tuesday, March 3, 2015 at 5:30 PM (CET)
Event Details
The future of the Internet is here. Are you ready to jumpstart your way in developing the next big IoT product or services build on challenges provided by key industry leaders? Attend our two-day workshop at 4YFN during Mobile World Congress and equip yourself with the tools and frameworks you need to ideate, design and prototype a new IoT service that matter.

After great success in Portland, Chicago and Berlin (see video), we are partnering with key industry leaders to bring together entrepreneurs and developers for a two-day Internet of Things Lab at 4YFN in Barcelona.

During the two-day workshop, expect to get valuable insights from our team! We will be guiding you through the creation process and giving you a hands-on opportunity to prototype your very own IoT-enabled solutions for real world problems.
WHO:
We want to make this a multidisciplinary collaboration that brings together people with diverse experience; exactly what's needed when building something that lives in both the physical and digital worlds. Each team, which will include a maker, developer, strategist and designer, can work in smaller groups to make sure each part of the concept is developed – from the product design to the hardware and software to the UX, business model and delivery to the customer.
PRACTICAL:
All participants should bring their own laptop and are free to bring their own prototype tools & gadgets. Registration is €10 and, once the Lab is completed, participants gain access to the rest of 4YFN as well as 1 day of MWC (Thursday, March 5).
SCHEDULE & VENUE: (NOTE: Days 1, 2 and 3 are at different venues)

Day 1 : 1st of March 2015 : 2/F, MEDIA-TIC Building, Carrer de Roc Boronat 117
9.00 am – 6.00 pm (approximately) - Ideation, planning and product development work sessions.

Day 2 : 2nd of March 2015 : Founders and Investors area, Hall 8, Fira Montjuic, 4YFN
9.30 am – 6.00 pm (approximately) - Work sessions, product finalization and presentation of prototypes.

Day 3 (partial): 3rd of March 2015 : Agora Banc Sabadell stage, Hall 8, Fira Montjuic, 4YFN
4:30 pm - Winners announcement and presention of concepts to the 4YFN audience.
More information:
http://www.claropartners.com/iot-lab-at-4yfn-barcelona/
http://www.4yfn.com/activityDetail?id=78
Thanks to our sponsors/partners!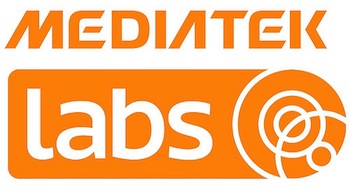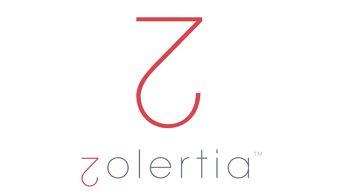 When & Where

2nd Floor, MEDIA-TIC Building
Carrer de Roc Boronat 117
08018 Barcelona
Spain


Sunday, March 1, 2015 at 9:00 AM

-

Tuesday, March 3, 2015 at 5:30 PM (CET)
Add to my calendar
Organizer
Claro helps corporations and startups around the world to navigate disruptive shifts. We deliver business model innovation and service design in the context of disruptive shifts like the personal data economy, new models of ownership, value exchange networks, collaborative consumption and the internet of things (IoT). Our goal is to make sense of these disruptive social, economic, and technology changes in order to create value for people and society, and thus identifying unique opportunities for business. Claro helps companies connect with their consumers in order to develop adaptive strategies for an always changing world.