Internet of Things Hackathon - NYC
When and where
Location
AlleyNYC 500 7th Avenue New York, NY 10018
Description
Create Your World.
The challenge for this series of hackathons is to craft new ways that the processor and All In One PC can be an integral part of the family experience. Ideas and interactivity models range from quantified self to multi-device, multi-player gaming and beyond. While we are not asking you to create a robot of the future, there are ways of utilizing the microprocessor at home for interesting interactivity models.
This specific event will focus on education and we will have students from GenTech on site learning about development. We highly encourage teams to work with these students, whom will be competing for separate prizes, in order to build apps that disrupt education in meaningful ways. Their feedback will be invaluable to you in building meaningful apps that will attract users from your target audience.

So the challenge is simple: Create an app that involves an AIO PC and mobile phones. There will be additional prizes and bonus points for eduaction related apps. Create what you imagine. Create your world.
Hackathon Event Schedule. The following is a list of the weekends agenda:
September 27th


7PM -

Kickoff event with dinner, networking, and developer dating which leads into idea pitches and team formation.

7:30PM -

Lightning talks.

8:30PM - Idea pitches and team formation. Pitch your ideas and form teams or just start coding with your preformed teams.
12AM - End of the night. Go home, get some rest and come back the next day refreshed!
September 28th


10AM -

The fun continues with the final day of the hackathon. Continue to work with your team to finish coding and polishing your app. Senseis will be available throughout the final hours to help you code up your solution. App submissions will be accepted throughout the day with a deadline of 6PM.

1PM - Lunch
6PM -

Pencils down. Please sign up your teams to present via this link:

http://bit.ly/hackprezreg

Pitches start promptly at 6PM and are limited to three (3) minutes per team. No powerpoints unless you are only presenting an idea.
Student LoFi Hackathon Event Schedule. The following is a list of the weekends agenda:
September 28th


10AM -

Kickoff with breakfast and team formation

11AM - Instruction on prototying and HTML5 app bulding tool
12PM -

Idea pitching and vetting

using paper and pen

01PM - Prototype development begins with assistance from technical senseis; Lunch
05PM -

Pencils down.

Student prototype pitches start promptly at 5PM. Please be sure to pitch your app prototype using Balsamiq or an HTML5 builder. Teams who do not finish will be able to pitch their idea using Keynote or PowerPoint.



Prizes. Every attendee will receive $100 in AWS credits courtesy of Amazon. In addition, .CO is proud to be a sponsor at "Internet of Things" Hackathon and will provide every participant access to their own .CO domain for free*. What are you waiting for? Get your idea online! The following prizes are experiential and geared towards accelerating you towards a successful business as well as expanding your network and industry knowledge:
Best Crossplatform AIO and Mobile App

1st Place


An all expense trip for two (2) representatives to the National Accelerator Demo in Las Vegas. Team representatives will pitch for a 1/8 chance at $20,000 in cash with no strings attached.

$3,000 in Amazon Web Services credits

$1,000 Cash

for the team to split

One

(1) year Github "Medium" Plan for team to share

2nd Place


A

n all expense trip for two (2) representatives to the National Accelerator Demo in Las Vegas. Team representatives will pitch for a 1/8 chance at $20,000 in cash with no strings attached.

$2,000 in Amazon Web Services credits

$500 Cash for the team to split


One (

1) year Github "Small" Plan for team to share

3rd Place

$200 in Cash for the team to split

$1,000 in Amazon Web Services credits

One (

1) year Github "Micro" Plan for team to share
Best Education App (Must have student member to be eligible for this prize)

1st Place


$500 in Gift Cards

$3,000 donation to charity of your choice from AT&T approved list


2nd Place


$300 in

Gift Cards



$2,000 donation to charity of your choice from AT&T approved list


3rd Place

$200 in

Gift Cards



$1,000 donation to charity of your choice from AT&T approved list

(*Terms and Conditions apply)
Judging Criteria. Apps will be judged based on the criteria below and weighted accordingly.
33% Weight - Ability to clearly articulate what your app does
33% Weight - Originality of idea
33% Weight - Technically challenging implementation
---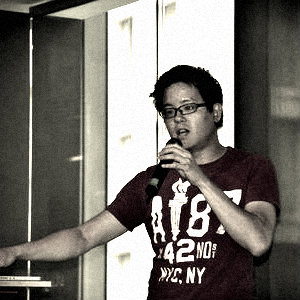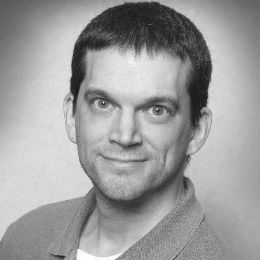 Alex Donn, Senior Marketing Manager at AT&T, is based out of sunny Seattle! His passion is educating developers young and old about mobile application development best practices through events like hackathons that fuse the collective interests of multiple technology and business leaders. He loves bacon and is allergic to all types of gluten.
Andrew Smith,

a HTML5 Developer Evangelist for Intel, has worked in the past as a client-side engineer. He got his start on Mapquest's web team and then continued writing dynamic HTML for several successful startups. At one point, Andrew taught college courses in JavaScript, CSS, and Web programming. With the success of Intel HTML5 Development Environment, Andrew's role has changed from developing apps to providing assistance as an instructor and technologist. He relishes the chance to help Web developers use their existing skill set to create superior mobile applications.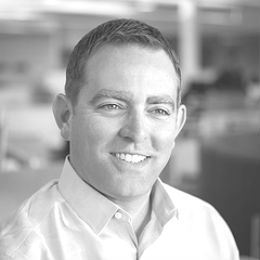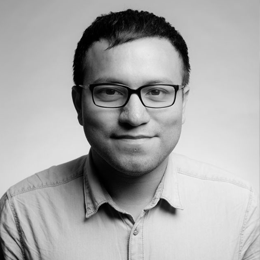 Mike Holmlund has over 15 years of experience in the care and feeding of hybrid Hardware/Software ecosystems. He has worked with a broad array of software and hardware partners to create develop and enhance a company's technology footprint. Today Mike is working at Plantronics helping customers and developers understand how much they can do with their Plantronics wearables. Mike lives and works in Santa Cruz, CA –and when he is not at hackathons he is usually playing with his 3 kids or sweeping sand out of the house.
Anthony Cuellar
is the Developer Relations Manager for Pearson on the East Coast. Based out of New York City, Anthony is active in the city's thriving tech, startup, and developer communities. Anthony is passionate about technology, content creation, community management, and music festivals.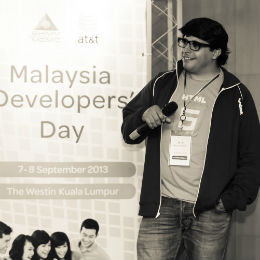 Marcos Lara, a tech entrepreneur from Silicon Valley, has traveled the around the world participating in Hackathons as a guest speaker, judge, technical expert and of course, hacker. His knowledge in rapid prototyping, cutting edge API programing, and product development are the critical skills hackers need when attempting to taking an idea from napkin to reality in just 24hrs. Marcos' past ventures included innovative uses of HTML5 for web applications and extensive use of Facebook social graph in recommendation engines. His latest venture is exploring the boundaries of what is possible with websockets, node.js and big data.
Forrest Bloede works at Dell as a Global Marketing Manager for XPS consumer products. His work focus is delivering a message to consumers that shows how awesome a product can be. His life focus is about enjoying time with his family in Austin- music, food and all of the good stuff included.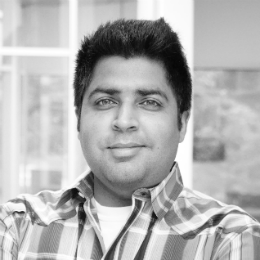 Kunal Batra

is a developer evangelist at-large for SendGrid. Prior to SendGrid, Kunal was a developer at Known Access and then founded two companies. The most recent being General Machines, which developed Deaftel – A phone service for the deaf that converts voice to text and text back into voice over a phone call.
---
Senseis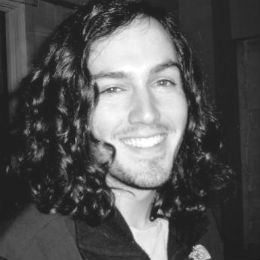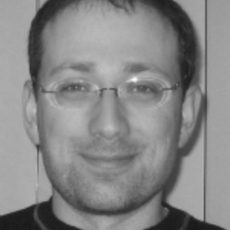 Morgan Davis is a 14-year veteran of Objective-C programming on both desktop and mobile. He graduated from the University of California, Santa Cruz in 2011 with a degree in Computer Science, and is now a member of the Innovation Team at Plantronics and PLT Labs.
Max Katz, Head of Community and Developer Relations for Tiggzi (http://tiggzi.com), has been helping customers jump start their RIA development as well as providing mentoring, consulting and training. Tiggzi.com is a cloud-based HTML5, jQuery Mobile and PhoneGap mobile app builder. You can find his writings about web and mobile technologies on his blog, mkblog.exadel.com.
---
Judges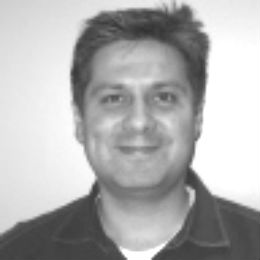 Cary Bran works for Plantronics out of his backyard shed located in Seattle, Washington. His job title is Senior Director, Innovations and New Ventures and the fearless leader of PLT Labs. He has a BS in Computer Science and an MBA from the Foster School of Business at the University of Washington.
Spondon Dey, Chief Technology Disrupter and Senior Tech. Staff Member at AT&T Labs, is known for taking traditional service models and turning them upside down on their head. As a result, order comes out of that chaos as new service prototypes for future service offerings at AT&T in both the consumer and enterprise markets across mobility services and Big Data analytics. He lives on the Jersey Shore and performs his magic and meta-physics in the AT&T Labs facility in Middletown, New Jersey. He likes writing comedy movie scripts in his free time, loves Italian food and enjoys spending time with his cat, Ra.
---
Platinum Sponsors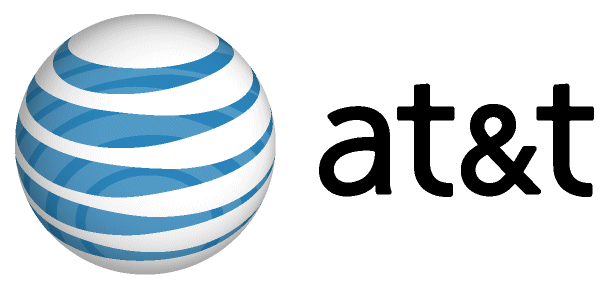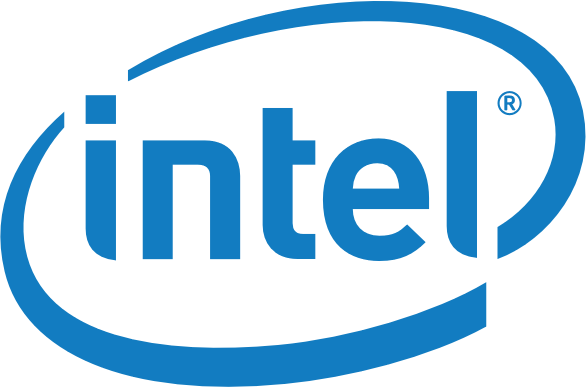 ---
Gold Sponsors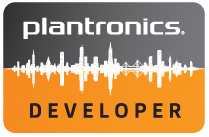 ---