Description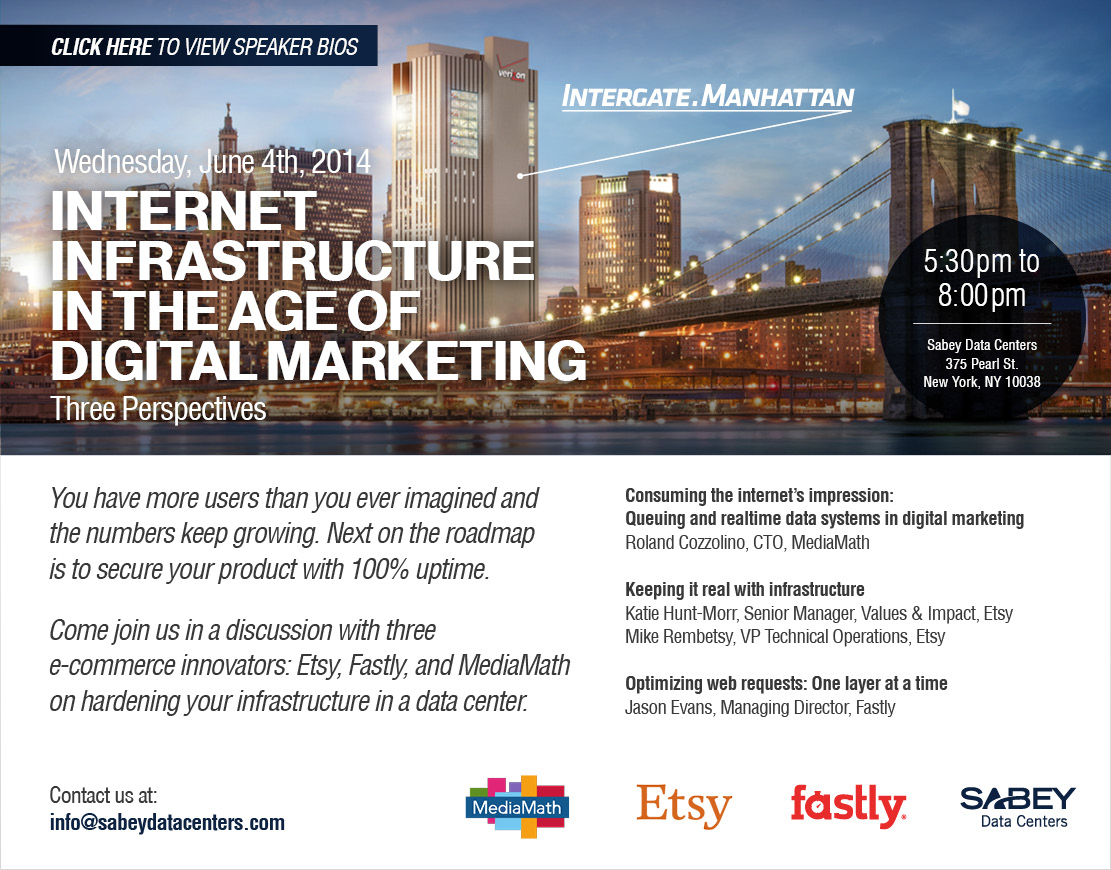 ---
Schedule
5:30pm
Check-in and networking (hors d'oeuvres/drinks)
6:00pm
Presentations
7:00pm
Tours/Networking
8:00pm
Conclusion
*Security policy requires advance registration
---
Etsy is an e-commerce site and a smartphone application for buying and selling handmade and vintage items.
Fastly is the world's smartest content delivery platform. At Fastly, we think slow is unacceptable. Fastly enables a next-generation of businesses to give their users the most optimized web and mobile experience. Our patent-pending Fastly Caching Software delivers static, dynamic, and streaming content with the lowest recorded latency. Our customers, including Twitter, Github, New Relic, Etsy, Shazam, Wanelo, Wikia, and Yammer, know that every microsecond counts and trust Fastly to accelerate their business.
MediaMath invented the demand side platform (DSP) and today, the MediaMath Marketing Operating System, TerminalOne, powers the marketing practice of more than 3,500 brands.
---
Organizer of INTERNET INFRASTRUCTURE IN THE AGE OF DIGITAL MARKETING
With more than 40 years experience, and more than three million square feet of mission critical space, Sabey Data Centers is one of the oldest and largest privately owned multi-tenant data center owner/operator/developer in the United States. 
Sabey Data Centers offers an integrated, customer-centered focus to design and construction through to commissioning and operations.