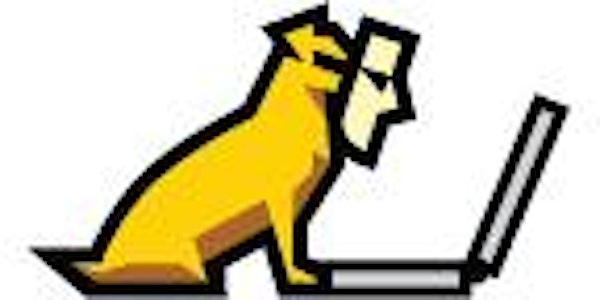 Internet Identity Workshop XXIV #24 - 2017A
When and where
Location
Computer History Museum 1401 N Shoreline Blvd Mountain View, CA 94043
Refund Policy
Contact the organizer to request a refund.
Description
The Internet Identity Workshop XXIV #24 - 2017A
May 2, 3 and 4, 2017
Computer History Museum - Mountain View, CA
You belong at IIW this Spring! You'll acquire the real-time pulse of genuinely disruptive technologies that are the foundation of today's important Internet movements.
The Internet Identity Workshop has been finding, probing and solving identity issues twice every year since 2005. Every IIW moves topics, code and projects downfield. Name an identity topic and it's likely that more substantial discussion and work has been done at IIW than any other conference!
Why you should come ~ This is the time and place that you get to discuss, share your knowledge, work on and learn about anything & everyting related to Internet Idenity TODAY. Topics at the last IIW held in October 2016 included:
Emerging Identity protocols, like UMA and Open ID Connect

Blockchain & Identity

Self Sovereign Identity

OAuth security /

Being an OAuth provider

API's & Domain of Ones Own

Alternatives to SSL

Personal Clouds, Stores, Lockers, Vaults & Other First Person Data Systems & Services

IoT (The Internet of Things)

VRM (Vendor Relationship Management)

Data Liberation and Portability

OIDC vs SAML / OIDC OP Testing

IoM (The Internet of Me)

Personal Sovereignty

International Perspectives

Consent Receipts in UMA (User Managed Access)

Earned (rather than coerced) Customer Loyalty ~ CRM

IndieWeb

New Forms of Currency - Like Bitcoin

Privacy in the Age of Surveillance
Identity is at the heart of all these topics, along with many others we've worked on at twenty two IIW's since 2005.
"I've been attending IIW for many years, and it provides immense value every time. The event promotes progress in oneof the most exciting and consequential realms anywhere in the world of technology, and the unConference format brings out the best in experienced indentity practitioners and newbies alike."
VP Innovation & Emerging Technology ForgeRock
IIW is at its heart a participatory conference. IIW is an unConference. It has no keynotes or panels, so it's about getting stuff done! Through dozens of sessions, lunches & two evening meals (provide by our generous sponsors) you'll have plenty of chances to exchange ideas and make new professional connections.
The agenda will be created live each day by attendees present at the opening of the day. Doors will open at 8:00 each day with espresso and light breakfast.
Tuesday Day 1 will begin at 9:00AM with introduction/orientation followed by Agenda Creation. There will be 5 working sessions
Wednesday Day 2 will have Agenda Creation beginning at 9:00AM. There will be 5 working sessions and a Demo Hour after lunch.
Thursday Day 3 Will begin at 9:00AM with Agenda Creation. There will be 5 working sessions and we will end by 4pm.
This is the time and place that you get to discuss, share your knowledge, work on and learn about anything & everything related to Internet Identity today.
"IIW is a unique conference where people who are engaged in hard problems come together and make solutions to those problems. It's not just another trade show or academic exercise, IIW is a place where things get done, and that's why I keep coming back."
Justin Richer - Principal Research Scientist, The MITRE Corporation
How does it work ~ After the brief introduction on the first day we create the agenda when we are face to face the first each morning of the conference. We do this in part because the field is moving so rapidly that the organizing team are in no position to know what needs to be talked about. We do know great people who will be there and it is the attendees who have a passion to learn and contribute to the event that make it the success it is.
For a visual idea about how this works, take a look at this Video Montage of IIW #15 created byTechGoddessJudith. You can find Books of Proceedings (notes from the sessions that were held) for all previous IIW Events here .
"IIW is a melting pot out of which emerge ideas to change the world."
William Heath - Chairman Mydex CIC UK
The growing list of topics put forth by those who have registered for IIW #24 is posted here: http://iiw.idcommons.net/IIW_24_Proposed_Topics

"IIW is a very efficient use of time for anyone involved in idenity issues on the internet: the right people are there, teh topics are relevant, and the emphasis is on exchanging ideas rather then selling products. Compared with conferences where papers are accepted months in advance, IIW's unConference format ensures an opportinity to discuss the very latest developments."
Jim Fenton - Independent Internet Technologist

Hotels ~ Many attendees stay at The Hotel Avante which offers us a special rate and has free shuttle service to the Computer History Museum where IIW is held.
To request the special rate the Hotel Avante has given us, book you room either directly with the hotel at 650-940-1000 or 800-538-1600 and give them the code IIWMAY2017
OR use this link to make your reservation on line
https://gc.synxis.com/rez.aspx?Hotel=59761&Chain=15564&Dest=JDV&template=AVA&group=IIWMAY2017&SHELL=JV_GCF
(the discount code is already applied using this link) then (a) select your check in and check out dates, (b) click on check availability (c) "Book Your Stay". You may book your stay using this special offer through midnight Monday April 3, 2017.