Actions and Detail Panel
International Yoga Festival
Wed, Mar 1, 2017, 4:00 AM – Tue, Mar 7, 2017, 10:00 PM IST
Event Information
Location
Parmarth Niketan Ashram
PO Swargashram
Rishikesh, Uttarakhand 249304
India
Description
The International Yoga Festival is jointly organized by the Uttarakhand Tourism Development Board, GMVN and Parmarth Niketan Ashram.

IYF has been taking place in Rishikesh since 1989, organized first by the Government of Uttar Pradesh, and then by the Government of Uttarakhand since 2001. Since 1999, Parmarth Niketan has been hosting this world renowned event which has grown to international acclaim and which grows in size year after year.
Yogacharyas, teachers, students and seekers come from every corner of the globe to participate in this program. This year there are more than 70 presenters, from 20 countries, giving nearly 150 classes, from 4:00 am until 9:30 pm. Ashtanga Yoga, Raja Yoga, Bhakti Yoga, Kundalini Yoga, Iyengar Yoga, Vinyasa Yoga, Bharat Yoga, Deep Yoga, Shintoh Yoga and Somatics Yoga are just a few of the more than 60 different offerings throughout the week. There are also classes in meditation, mudras, Sanskrit chanting, reiki, Indian philosophy and much more. Further, spiritual discourses will be held by revered spiritual leaders from India and abroad.
There will also be cultural dance/music performances highlighting the culture of this Himalayan Garhwal region as well as music from musicians from Israel, Australia and the U.S.
Yoga is not merely for our bodies, but rather Yoga is for our bodies, minds, hearts and souls. Yoga literally means "Union" – union of breath with the body, union of the mind with the muscles, and most importantly union of the self with the divine. Yoga is not a religon. It does not require you to believe in a certain God or chant certain mantras.
Yoga is an ancient science which leads to health in the body, peace in the mind, joy in the heart, and liberation of the soul.
The International Yoga Festival explores the eight limbs of Yoga and how they apply to our lives whether we consider ourselves Yoga students or not. Please join us as we breathe in the sights and wonders of India and meet one another on this path of discovery and awakening.
FAQs
What is included with my accommodation booking?
Accommodation is provided from 2pm on February 28 until 12pm on March 8. The Ashram will provide you with sheets, blankets, and towels. We also have a laundry service available at a minimum fee. You can contact the block supervisor for this service. We ask that you bring your personal toiletries and in efforts to keep the environment clean, please be mindful that your products are as environmentally sound as possible. In efforts to keep our waste to a minimum, please bring a reusable water bottle. We have filtered water machines throughout the Ashram at no charge.
What is included with my ticket?
All registration options include meals, classes, lectures and performances.
What are my transport options getting to the event?
The Ashram is a 45 minute taxi ride from Dehradun Airport and 1 hour from Haridwar Junction Station. There are plenty of taxis available at both locations. We have received the following rates from a local taxi firm based in Rishikesh.
Haridwar Junction to Parmarth Niketan (or return) - Rs 1100
Dehradun Airport to Parmarth Niketan (or return) - Rs 1100
Delhi to Parmarth Niketan (or return) - Rs 4200
For those who wish to go sightseeing during their stay, here are the rates for a local taxi booking:
Parmarth Niketan to Neelkanth Temple (including return) - Rs 1800
Parmarth Niketan to Kunjapuri Temple (including return) - Rs 1600
Parmarth Niketan to Vashistha Cave (including return) - Rs 1600
Parmarth Niketan to Mussoorie (or return) - Rs 2500
For bookings, please contact Deepak BY PHONE OR WHATSAPP on +91 889 946 6042 or at deepakparmarth@gmail.com
Are there discounts for group bookings?

Yes! Discounts are available for groups of 20 or more. The group leader should register and pay for all members (together under one registration) in order to receive a discount of $50 off per person plus one free ticket.
Once the booking has been made, please email info@internationalyogafestival.com with your confirmation no. and a list of names and genders of the people in your booking, in order to receive your free voucher code.
Day passes do not qualify for this discount.
I wish to stay at the ashram before the festival / after the festival
For reservations before or after the International Yoga Festival, please contact our Reservations Team through this link: www.parmarth.org/reservations/
Do I need to bring my own yoga mat?
You are welcome to bring your own yoga mat, however there will be mats available to purchase at the festival and also complimentary mats available for use at each class.
What are the dietary options?
Within the ashram the following food/drink are strictly prohibited: drinking intoxicants, eating egg or other non-vegetarian foods. We also recommend that you refrain from eating onions and garlic. Vegan options will include dal, rice, salads, vegetables and fruits.

Is there an International Yoga Festival app?
Yes! There is an International Yoga Festival app available for Apple and Android phones. Please download before arrival to get a copy of the schedule as soon as it is published as well as live updates directly from the Festival.
How do I become a country ambassador?
The first person to register from each country will become a country ambassador and receive a surprise gift!
Will there be any opportunities for participants to perform?
Yes! We are excited to announce that this year at the International Yoga Festival there will be a special time in which delegates of each country can offer a cultural demonstration of yoga, dance or song to highlight the cultural richness of their country. This is, of course, completely and fully optional and up to the representatives of each country. The Country Ambassador (first to register from each country) and the largest group from each country will receive first preference for opportunity to present. For those interested in taking part in this, please complete the form on our website www.internationalyogafestival.org with your details and an outline of what you would like to present as well as how many in your group. Our team will contact you regarding this, closer to the Festival. (Guildeslines apply.)
I have received a higher charge on my card than expected.
International transaction fees may apply. Please check with your banking institution.
I am getting an error when inputting my card details.
Some credit cards/banks won't allow transactions in a different currency. Many times this is an effort for the banking institution to prevent fraud, or simply because it costs a lot to do it. Please check with your bank to be sure you're able to make international transactions with your card.
Refund Policy
- No refunds are possible for cash, cheque, bank transfers or money orders.
- Refunds can only be granted for online donations by credit card under the following schedule:
- Before February 1, 2017: donations are fully refundable, minus a $75 processing fee per person;
- From February 1, 2017: 50% of full donation, per person, is refundable.
- From February 15, 2017: NO refunds are possible.
Terms and Conditions
- All fees are per person / per registration.
- We cannot modify / discount residential packages for partial stay or participation for any reason.
- All accommodation is shared. No single occupancy rooms are available. When booking, please note if you wish to share with anyone and we will do our best to accommodate this, however this cannot be guaranteed.
- List of presenters and forthcoming schedule is subject to change at short notice.
- Accommodation and meals before and after the festival are additional.
- There is no guarantee of room type / preference (Ganga Darshan, Yamuna or Garden View) at any point.

Ganga Darshan Room (Ganga facing shared rooms)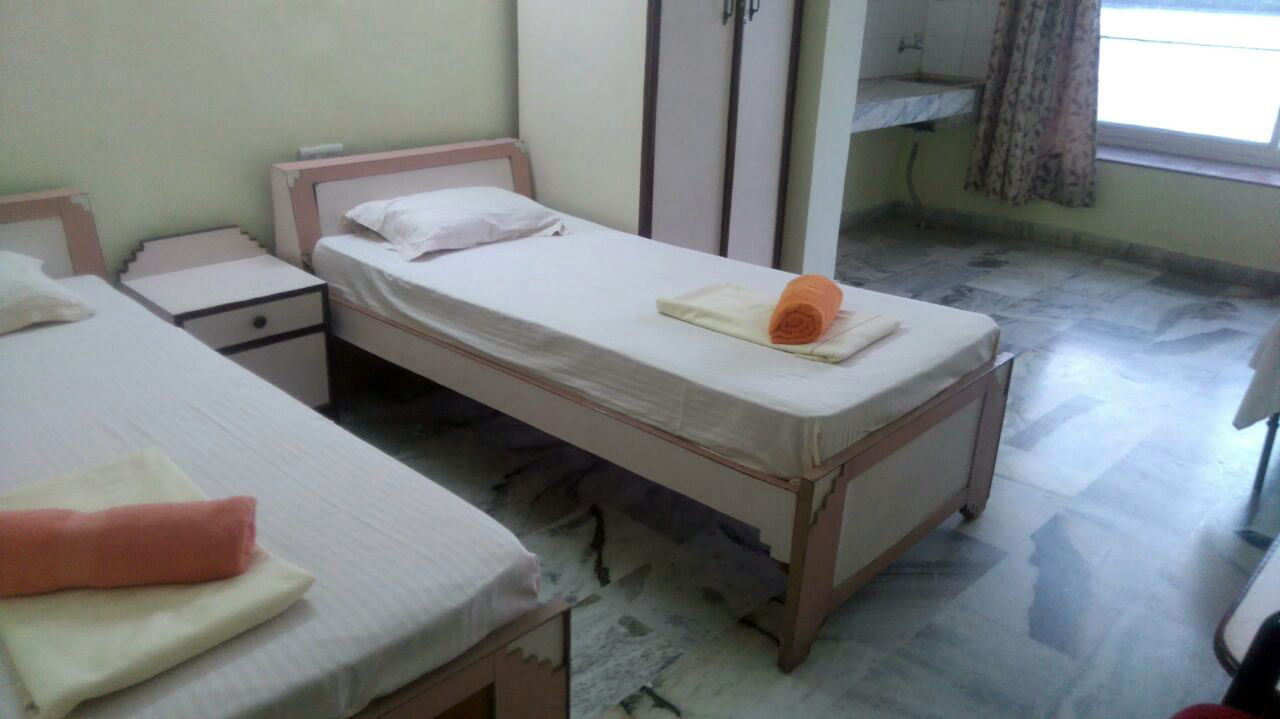 Ashram Yamuna Room (Ground and First Floor rooms with a variety of sizes)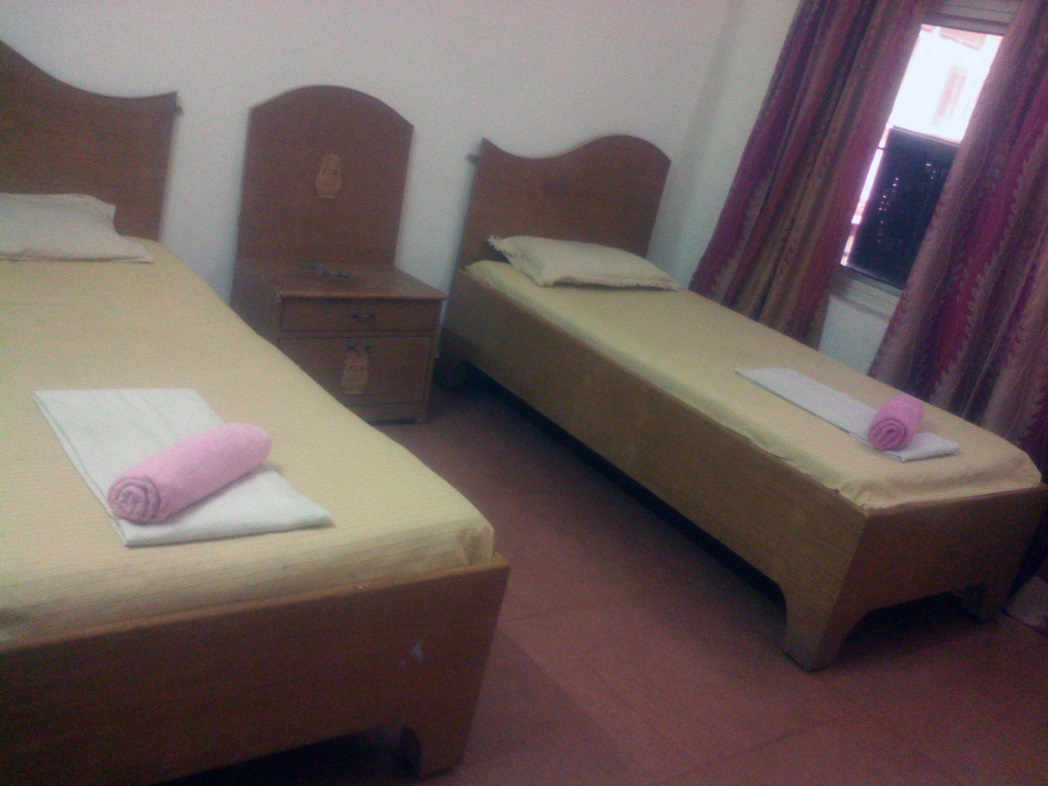 Yoga Village Garden Room (In the yoga village behind the ashram)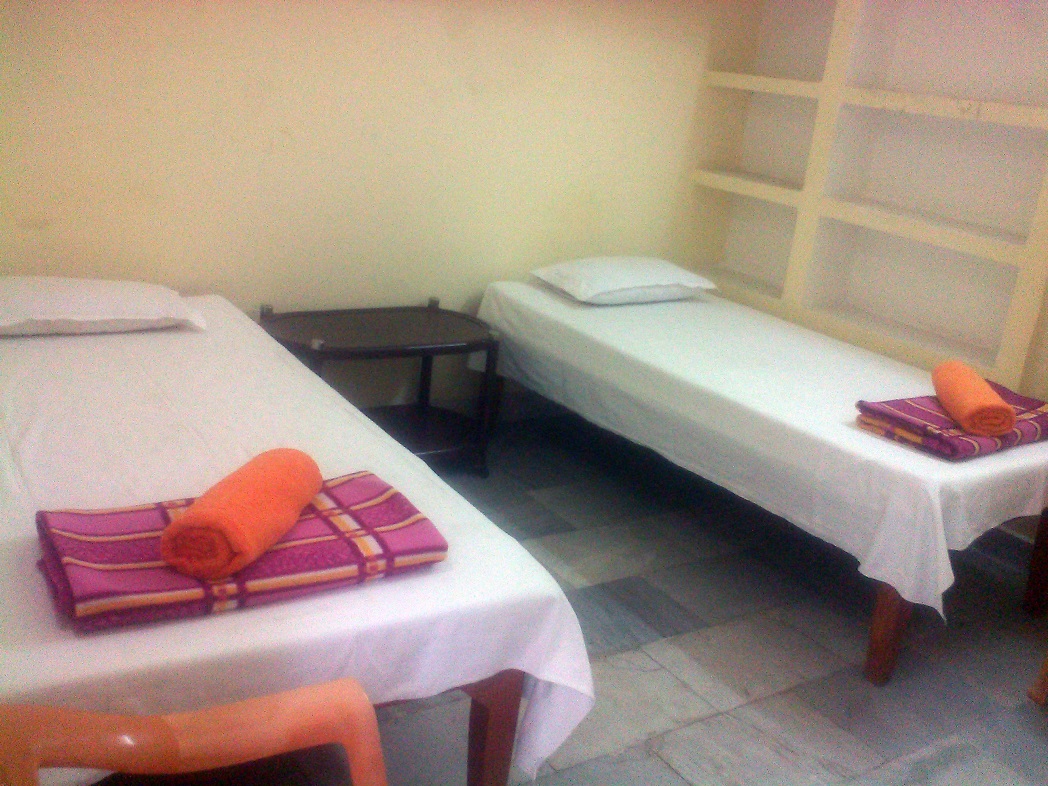 Ashram Courtyard Room (overlooking the ashram courtyards - variety of room sizes)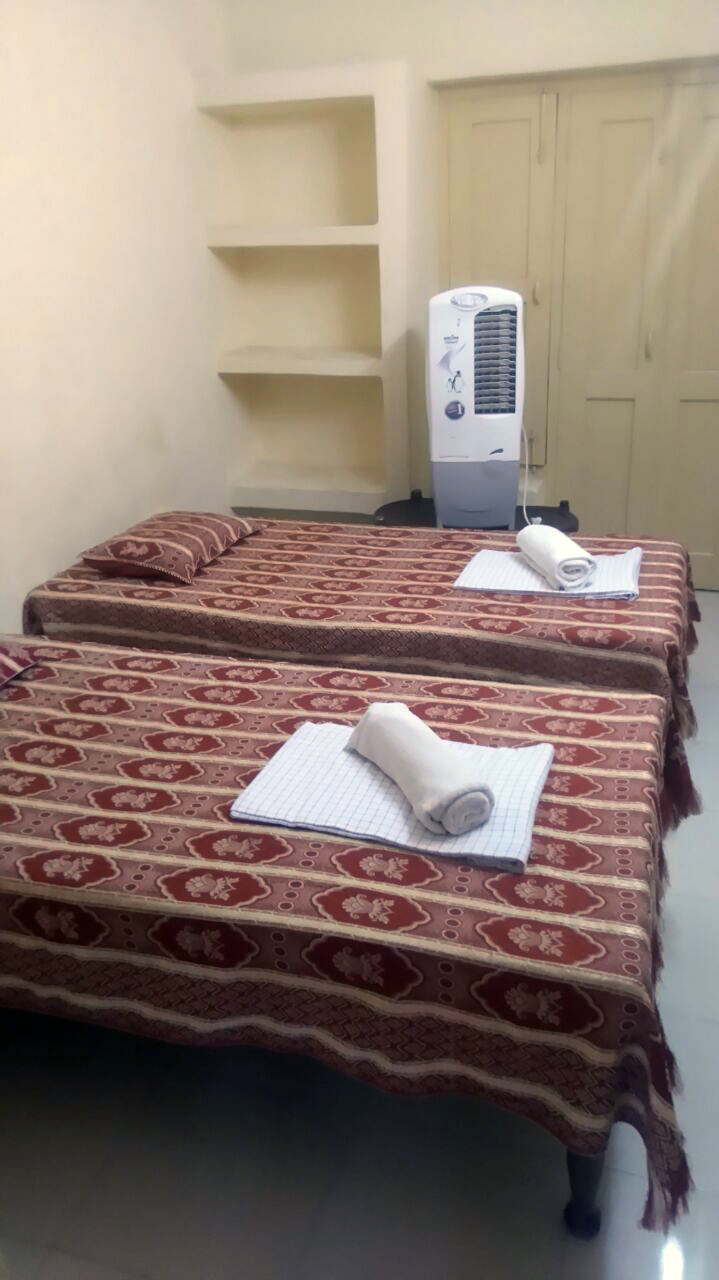 Ashram Courtyard Room (overlooking the ashram courtyards - variety of room sizes)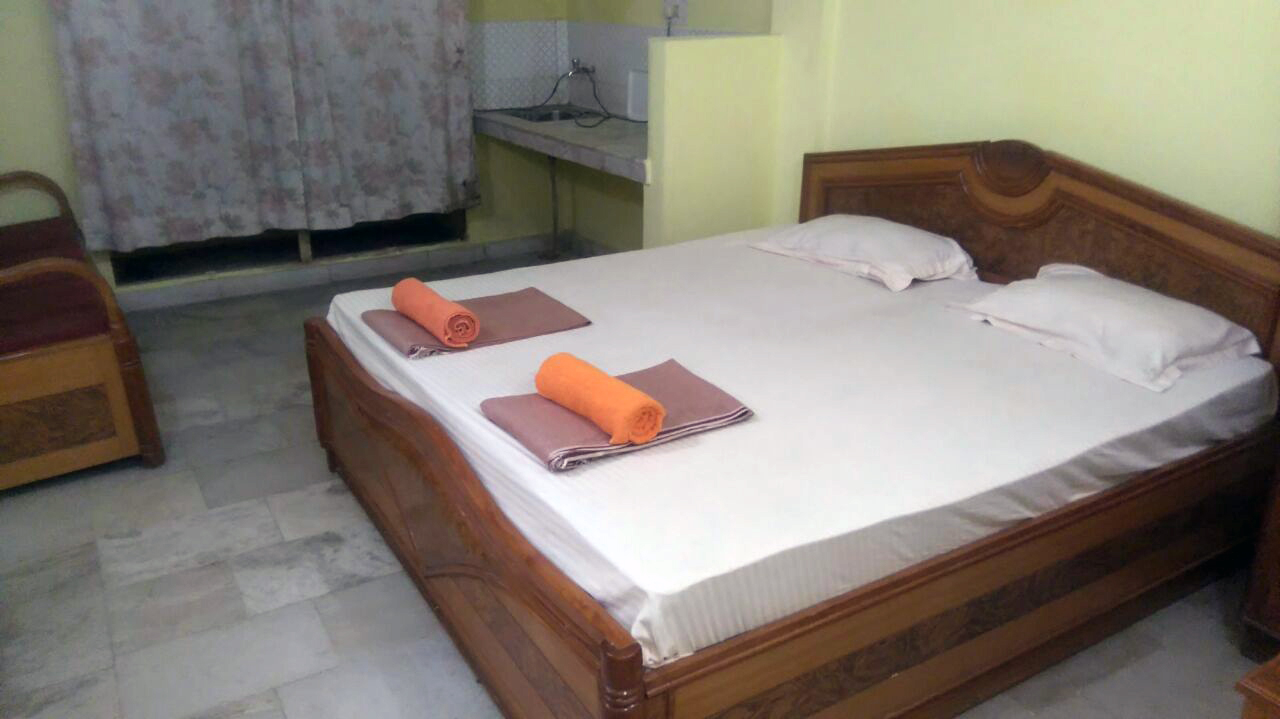 Date and Time
Location
Parmarth Niketan Ashram
PO Swargashram
Rishikesh, Uttarakhand 249304
India