Description
Celebrate International Women's Day with KEWN and Wendy Lewis, Chief Global Diversity Officer at McDonald's

Join us for International Women's Day to hear the insights of Wendy Lewis, Chief Global Diversity Office at McDonald's Corporation as she shares her experiences in creating a culture of diversity and inclusion at McDonald's and Major League Baseball (MLB).
In this engaging interview of Wendy by Kellogg Professor Ellen Taaffe, learn about the business and organizational value of diversity as well as the practical challenges and strategies needed to achieve it. How does an organization turn good intentions into action? What are the challenges and obstacles in creating a culture of diversity and inclusion? What works and what does not? Beyond numbers and statistics, how do women and men create a culture that embraces and leverages diversity for social and business value? There will be ample opportunity for the audience to ask questions as well as share their own experiences.
Wendy Lewis is responsible for guiding McDonald's Global Diversity and Inclusion efforts across all McDonald's Corporation business functions to enrich the organization's history and culture of opportunity, growth and economic impact within diverse communities and strategic partnerships. Her primary focus is to direct the "Diversity IS Inclusion" business strategy as the value proposition for total employee engagement for business results.
Prior to joining McDonald's, Wendy spent almost 30 years at Major League Baseball (MLB), where she developed and implemented numerous innovative and successful metric-driven strategies and initiatives throughout the League and the sports industry.
Wendy holds a Bachelor of Science in Psychology from the University of Wisconsin, Oshkosh and an MBA from the J.L. Kellogg Graduate School of Management at Northwestern University, Evanston, Illinois.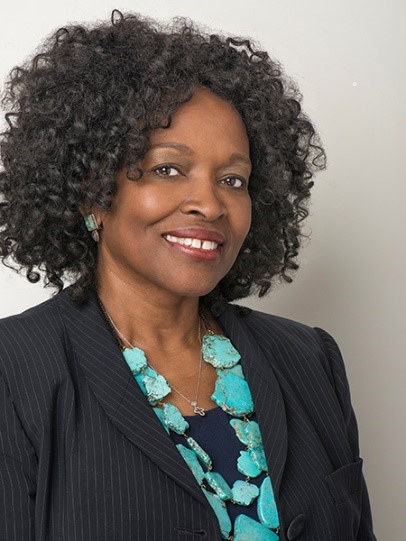 Ellen Taaffe joined Kellogg's Clinical Faculty in 2016 following decades of business leadership. She spent the bulk of her career in brand management rising to top VP/SVP/CMO roles in divisions of PepsiCo, Royal Caribbean and the Whirlpool Corporation. Following her corporate career, Ellen pivoted into a growth stage entrepreneurial venture for five years as President of Smith-Dahmer Associates, a boutique-consulting firm. Ellen serves on two public company boards, one private company board, chairs two Nominating and Governance Committees and holds several Board committee assignments.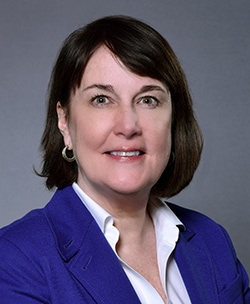 Event includes wine, beer, light bites and networking. We hope you can join us for this exciting evening!
Attendees must use the Carpenter Street entrance and register with security in the lobby.
Release Statement: By attending this event, you and your guests acknowledge and agree to grant Kellogg Executive Women's Network the right to record, film, photograph, or capture your likeness in any media now available or hereafter developed and to distribute, broadcast, use, or otherwise globally to disseminate, in perpetuity, such media without any further approval from you or any payment to you.