About this Event
International Women's Day (IWD) is celebrated on the 8th of March every year. We would like to invite you to come down and dance with us!!! DJ Spinach will be spinning old Soviet records, Electro Swing and beyond. Special guest New York Ska Jazz Ensemble will perform live .... Make International Women's Day Great again !!!!
Film Anlatıcısı Kız is a theatrical performance showcasing the newly discovered talent, Öykü Dağdeviren from Turkey, in an adaptation of the novel written by Hernan Rivera Letelier.
The show centers around the main character, Maria Margarita, who lives in an abandoned mining town. As the only female child in her financially struggling family, she makes her living by sharing her life's story with the tourists who visit her town.
The audience watches the show through the eyes of these tourists. The story unfolds as she shares her experiences as a young girl, and reveals how she became an expert story-teller and how she rose and fell from fame.
The show will be performed in Turkish
Background: Öykü Dağdeviren was born in 1997 in İzmir. She is a graduate of Hacettepe University State Conservatory. Her show has been on stage at Arkhe Tiyatro in Ankara since November of 2019.
8pm | $10 at the door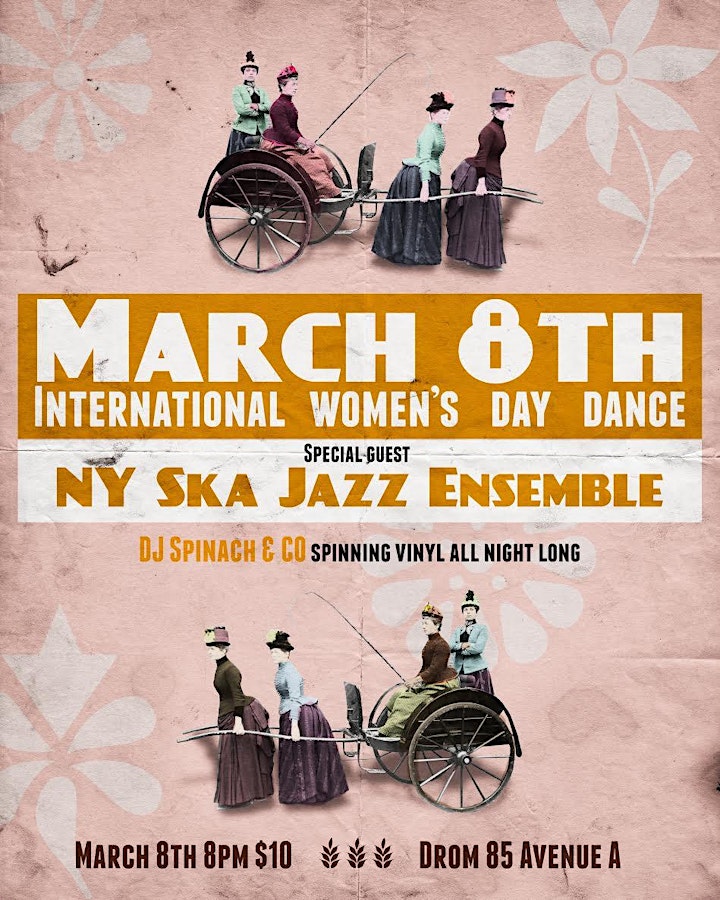 #DromIsHome From jazz and rock to electronic, soul & funk to hip-hop and international music DROM prides itself on presenting fresh new sounds and introducing new talent to the always invigorating NY live music nightlife. "New York's premiere venue for world music" (Wall Street Journal) is located at 85 Avenue A between 5th St. and 6th St. in the heart of East Village and has a wide and eclectic selection of music programming throughout the week. Drom also features a bar, kitchen and lounge area in addition to the main space making it easy to scale the room depending on your occasion. From seated shows to late night DJ events, there is a little something for everyone at Drom.
DROM | 85 Avenue A, New York, NY 10009 | 212- 777-1157
JOIN FRIENDS OF DROM for 10% off shows, food, beverages and more!