Description
Join Ladies that UX, ATW, the UXPA, AIGA, DSVC, STC, GeekMeet, and WITI for a tech-focused celebration of International Women's Day on March 8, 2017. Observed worldwide, this year's theme is #BeBoldForChange: celebrate and declare bold actions taken to help progress gender parity.
Network with other techies and share your bold actions, watch a special premiere Fix My App episode featuring a female entrepreneur, then learn from a panel discussion with local women tech leaders about their bold stories.
A special thank you to Intuit for sponsoring this event and generously providing a venue, food, and beverages.

Thank you to Pabst Brewing Company for providing the following beverages: Woodchuck Cider, Lone Star Light, and Small Town Brewing (Not Your Mom's Apple Pie, Strawberry Rhubarb, and Iced Tea).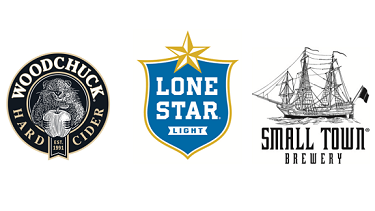 Agenda
5:30 Networking - food and drink provided by Intuit!
6:00 Welcome and Introduction (CeCe Morken, EVP General Manager ProConnect Group, Intuit)
6:15 "Fix My App" Screening
6:30 #BeBoldForChange in Tech Discussion Panel

CeCe Morken (welcome speaker) is executive vice president and general manager of Intuit's ProConnect Group. In this role, she leads the team responsible for working directly with the accountants who use Proseries, Lacerte, Intuit Tax Online, Canada ProConnect and related solutions to prepare clients' taxes. Before taking this position in 2013, she led Intuit Financial Services, the business unit that provided digital banking solutions for banks and credit unions, helping them make it easier for consumers and small businesses to manage their money. Previously, Morken was responsible for all customer relationships, new and existing client sales, corporate and end user marketing and strategy development at IFS. Prior to joining the business in 2002, Morken was responsible for sales of all products and professional services at WebTone Technologies. She also served as senior vice president for retail lending with Fortis, and spent 15 years in a variety of positions with John H. Hartland Co., including senior vice president of sales and account management. Morken is a graduate of North Dakota State University, with majors in economics and business administration and attended the University of Chicago Booth's executive development program.
#BeBoldForChange in Tech Discussion Panel
Local women in tech explain that exact moment when they themselves took bold action to improve or develop an aspect of their own livelihood, career or business - or that of another woman's, or women's status overall. They'll discuss what constitutes bold action, the conditions necessary to enable bold action, and what it's consequences are.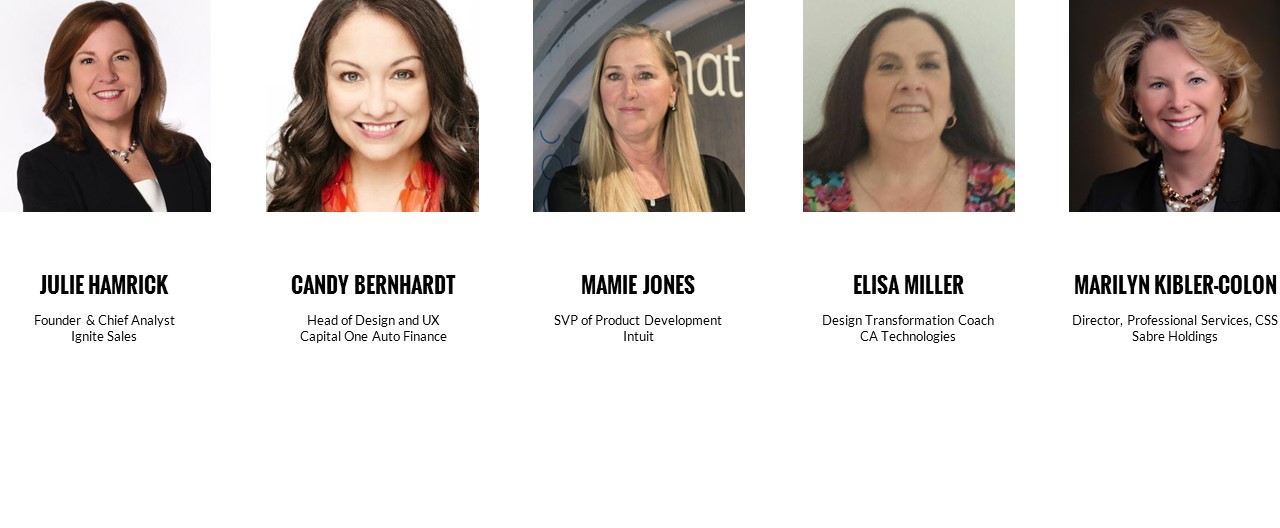 Julie Hamrick is Founder and Chief Operating Officer of Ignite Sales, Inc. She created the operational analytics framework for the company's patent and product suite.
Julie has been recognized for outstanding business contributions, such as the Dallas Business Journal's North Texas Women in Technology Award in 2014 and the Top 25 DFW Women in Business Award in 2015.
Prior to Ignite, Julie was a General Manager responsible for process improvement using data modeling techniques at Aviall Inc., an $800 million aircraft services company. Previous positions also include technology implementation engineering for US Steel as well as financial analysis, and management consulting with Deloitte.
Julie received her Bachelor of Science in Metallurgical Engineering from Lafayette College in Easton, Pennsylvania and her Master of Business Administration from Southern Methodist University in Dallas, Texas.

Candy Bernhardt is an award winning designer who helps businesses challenge the status quo through framing unique product value props. Nicknamed "Candy with a WHY", she constantly looks for a better way to understand customer needs so a company can offer a simple solution to a profitable problem. You've used some of her innovations in car rentals, airline "seats left at this price", emirates "inspire me" vacation planning, iheartradio, and now car buying at Capital One.
Mamie Jones is the Pro Connect Senior Vice President of Product Development at Intuit. She is responsible for the development and operations of the Pro Connect Group's portfolio of products. Since joining Intuit in 2011, she has led the technology transformation for the company's online product offerings. Prior to joining Intuit, Jones served as the Sr. Vice President of Hoovers, a division of Dun and Bradstreet. She led the technology transformation to an SOA platform and spearheaded the adoption of agile methodology. This resulted in extraordinary developmental improvements, making it possible to focus on game changing initiatives. Before joining Hoovers, Jones was the Sr. Vice President of Travelocity, managing all aspects of technology from development to operations. In one way or another, Jones has been professionally involved in the software development industry throughout her career. Jones has proven her leadership abilities in software design and development by creating best-in-class teams dedicated to implementing high quality products and innovative solutions.
Elisa Miller is a Design Transformation Coach for CA Technologies. She's been in the UX world for 20 years, having worked for companies such as Texas Instruments, GE Healthcare and Scient. She has also served on the Board of Directors for UXPA and continues to manage the UXPA salary survey.
At Sabre, Marilyn Kibler-Colon serves as a change agent responsible for creating and executing go-to-market strategy and best practices for building a portfolio of professional services offerings to increase revenue and customer ROI through faster adoption of Airline Retailing solutions. She has served in various leadership roles at IBM, Xerox and Fortune 1000 companies in sales and marketing, business development, strategic alliance management, P&L management and global program management across USA, Canada, South America, Europe and the Middle East. She has created and led high performance teams in fast paced environments in multiple industries such as Travel and Hospitality, Manufacturing, Media and Entertainment, High Tech, Financial Services and Oil and Gas.
Throughout her extensive 25 year career, Marilyn has helped clients bridge the business and technology gap by using her broad domain expertise in business process optimization, ERP, CRM, Content Management, e-commerce and Digital Customer Experience.
Marilyn's passion is to inspire the next generation of technology leaders. Serving as President of ATW (Alliance of Technology and Women), she was the 2016 recipient of the Tech Titans Technology Advocate Award that recognizes outstanding leadership in advancing the performance of technology companies and organizations in the Dallas community. ATW's GREATMINDS and STEM initiatives provide hands on exposure to the latest technology and mentoring with industry professionals to middle and high school girls, encouraging them to consider a career in science, technology, engineering and math.
Marilyn has served on the Tech Titan's Board (largest technology trade association in Texas), the Tech Titans Program's Committee and the SMU Associate Board Mentor Program.
Marilyn received a Bachelor of Arts in Political Science from Indiana University of Pennsylvania, and a Master of Business Administration from Southern Methodist University.
"Fix My App" Screening
From the creator of Expose UX, comes a new web show: Fix My App. Watch users attempt to use an app for the first time during a usability test. It's easy to know how to use a product after using it a few times, but using it for the first time is when the issues are revealed. After all the problems are found, a team of user experience experts collaborate to solve the major problems.
This special premiere episode is presented in partnership with Ladies that UX and features a female entrepreneur and panel of female UX experts.
---
About Intuit Inc.
Intuit Inc. creates business and financial management solutions that simplify the business of life for small businesses, consumers and accounting professionals.
Its flagship products and services include QuickBooks® and TurboTax®, which make it easier to manage small businesses and tax preparation and filing. Mint provides a fresh, easy and intelligent way for people to manage their money, while Intuit's ProConnect brand portfolio includes ProConnect Online, ProSeries® and Lacerte®, the company's leading tax preparation offerings for professional accountants.
Founded in 1983, Intuit had revenue of $4.7 billion in its fiscal year 2016. The company has approximately 7,900 employees with major offices in the United States, Canada, the United Kingdom, India, Australia and other locations. More information can be found at www.intuit.com.

About Ladies that UX
Ladies that UX is a monthly meet up that creates a welcoming, transparent community of women that work in UX, who positively promote and teach each other.
About Alliance of Technology and Women
ATW is a dynamic non-profit organization that supports women and men who share the common interests of empowering women in technology, increasing the number of women in executive roles and encouraging women and girls to enter technology fields. Visit ATW.
About UXPA
The User Experience Professionals Association (UXPA) supports people who research, design, and evaluate the user experience of products and services.
About AIGA
The AIGA is the oldest and largest professional membership organization for design, with 70 chapters and more than 25,000 members. They advance design as a professional craft, strategic advantage, and vital cultural force. Visit AIGA DFW.
About Dallas Society of Visual Communications
The Dallas Society of Visual Communications (DSVC) has grown to become one of the largest independent clubs of its kind and serves the communities around advertising, design, filmmaking, and numerous other facets of visual communication. Visit DSVC.
About Society for Technical Communication
The Society for Technical Communication (STC) is the world's largest and oldest professional association dedicated to the advancement of the field of technical communication.
About GeekMeet
GeekMeet is the fastest growing networking group for techies. They help techies of all walks meet fellow professionals and build relationships that help grow careers and impact the future.
About WITI
With a global network of smart, talented women and a market reach exceeding 2 million, Women in Technology International (WITI) has powerful programs and partnerships that provide connections, resources, opportunities and a supportive environment of women committed to helping each other.