Join the August International Women in Business Mastermind featuring LaVonne Shields, Accounting Strategist hosted by Ms. Vihil H. Vigil
About this event
Join the August International Women in Business Mastermind featuring LaVonne Shields, Accounting Strategist hosted by Ms. Vihil H. Vigil
Our Featured Speaker
LaVonne Shields is the CEO of Management Consultants of America. As an Accounting Strategist and Business ACCOUNTability Coach, she specializes in training and consulting business owners to help them gain peace of mind and relieve stress associated with running a company, all while improving the bottom line. She created ACCOUNTability, a specialized training and system that helps to engage business owners into the financial management of their business and seamlessly integrate their accounting into their operations.
LaVonne holds a Bachelor's Degree in Accounting, is a QuickBooks ProAdvisor, and is a registered tax preparer with the State of California. She also serves as a Business Consultant and Trainer for the Inland Empire Women's Business Center and the Inland Empire Small Business Development Center.
LaVonne Shields
The Accounting Strategist
Office (951)394-7679
lavonne@accountingstrong.com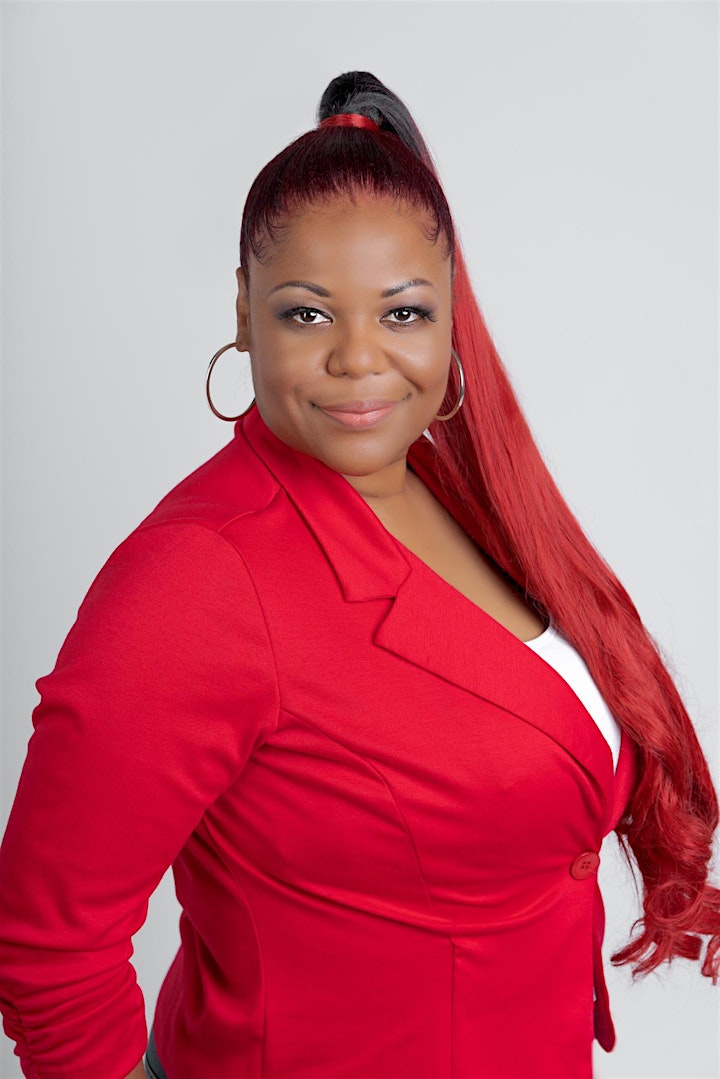 If you cannot attend the LIVE conversation register anyway to receive the recording!
Location: Online via Zoom! 
Monthly Education, Training & Conversations with International Women in Business!
Together we ensure abundance!
Together we empower!
Together we succeed!
You don't want to miss Your Monthly Success Planning with Powerful & Leading International Women in Business!
We work together to talk about business structure, financial management, growth strategy and how to develop your laser focus to ensure you are effective at having your monthly goals set!
We talk about action planning and program management for your business, community engagement at both a local and global level and so much more to support you in reaching that Vision of SUCCESS FOR YOU, FOR YOUR FAMILY, FOR YOUR BUSINESS AND FOR YOUR LIFE! 
Join Founder | CEO of The Empowerment Empire & International Women's Empowerment Health, Wellness & Business Coach Ms. Vihil and special guests every month!!!
Participation in the live event will ensure your questions are directly answered! 
Recorded sessions will be made available to all who register.
Your Host!
Ms. Vihil H. Vigil, MBA, PMP, Certified Health Coach & Advisor, Entrepreneur, Mentor and Founder of Therapeutic Empowerment a women's whole health, wellness & business empowerment coaching practice.
Ms. Vigil is Founder & CEO of THE EMPOWERMENT EMPIRE™, Magistra International, published author and Editor in Chief of Magistra Magazine and Boss Latinas Anthology. She is based out of California for a Global Audience of Women and focuses on elevating Women Entrepreneurs and Professional Women in Business to highlight their successes with a goal to inspire more women to pursue their dreams! 
With an educational background in Diversity, Inclusion & Business Management along with credentials of an MBA, Ms. Vigil has a track record in building massively successful & diverse programs to engage and inspire women to live their dream lives by focusing, planning and growing their financial wealth, mental health and physical well being through professional development and business formation!
By developing and executing personal, professional and business growth programs, events & one to one opportunities for Women Entrepreneurs to succeed Ms. Vihil is vastly growing her Empowerment Empire™ to uplift the phenomenal women of the world who want greater happiness and success!
Collectively Collaborate through Mutual Empowerment with Ms. Vihil who has over a decade of first-hand experience as an entrepreneur, a small to corporate business manager and understands the struggles and the paths to success that come with running your own businesses AND balancing your life!
Therapeutic Empowerment works with women to get you back to the person you know you can be and want to be! Empowering women and their voices by encouraging expression, goal setting and defining pathways to achieve those goals, desires and wishes through intentional decision making and calculated planning. Through individualized, focused and action oriented sessions Ms. Vihil's goal is to uplift and empower women of all diversities to reach their desired & true potential.
Honoring Women to Inspire Women on a Global Scale! 
The Magistra Mission
Honor Women Founders, Entrepreneurs, Designers, Artists, Businesswomen, & Women Professionals by highlighting our successes, telling our stories and encouraging other women to reach for their dreams & make them reality! 
The Movement
As we strive for global progress women continue to take lead on developing businesses across industries. Magistra International is committed to spotlighting and celebrating women on a global scale. To encourage more women to continue the wave of progress we will ensure the momentum stays alive. By empowering our Sisters through Collective Collaboration & by supporting their goals with planning assistance, vocal and virtual support, business development assistance, and global campaign development we all rise.
Magistra Magazine sponsors monthly educational programs focused on empowering and providing education to women who aspire to be entrepreneurs and to own their own! This monthly goal setting session is sponsored by Magistra Magazine and all proceeds from events go to the annual scholarship fund presented to a woman interested in receiving education to empower her to open her own business and pursue her dreams!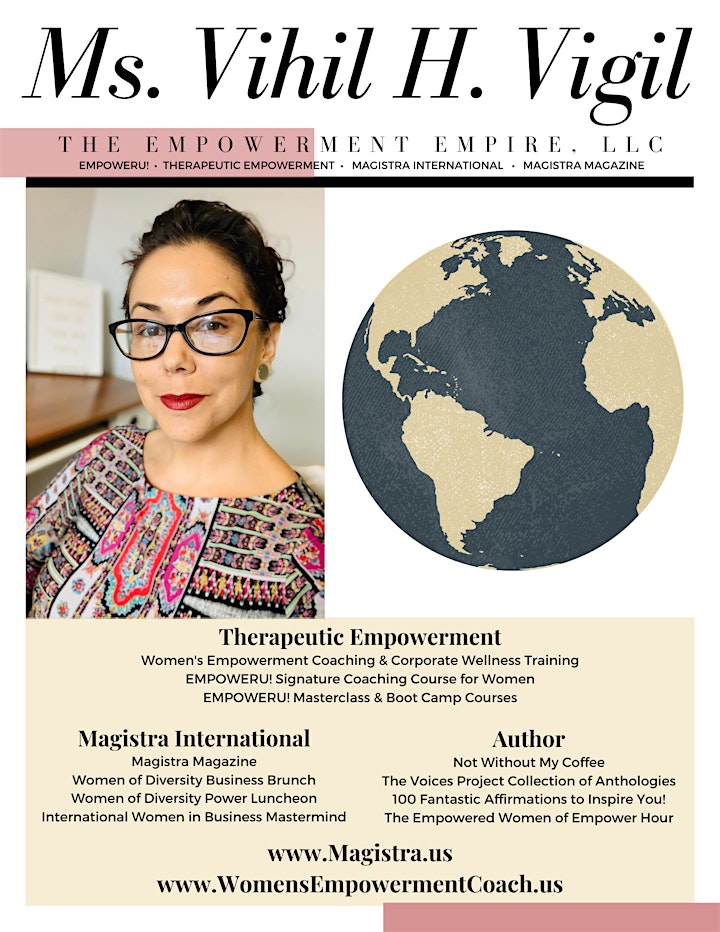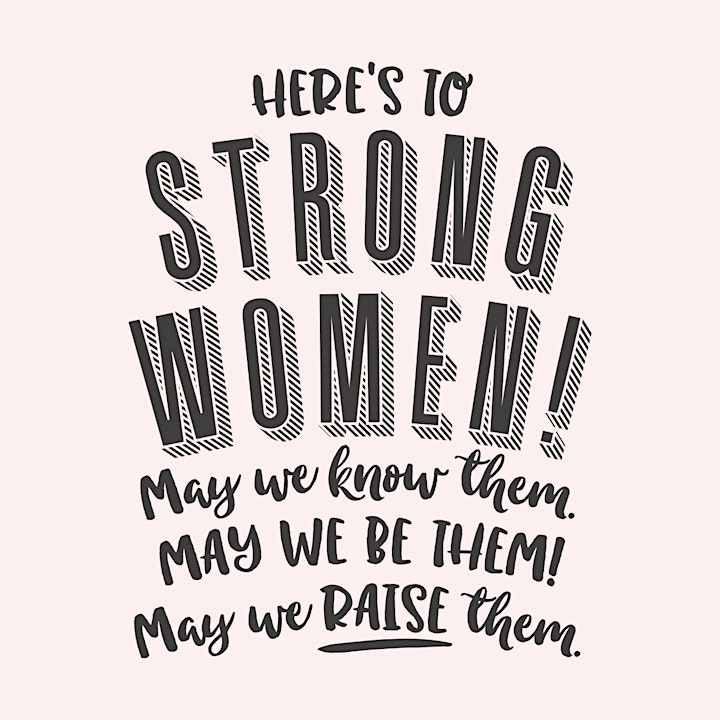 Register NOW for The International Women in Business Monthly Mastermind featuring New International Special Guests every month!