International Women in Business Mastermind - Healing For Your Soul!
Event Information
Location
Online
Magistra International
San Francisco, CA 95104
Description
Register now for The International Women in Business Monthly Mastermind!
Live & Online in December!
Healing Your Soul! with Special Guest Speaker Julianne Vaccaro!
Register Now for December 21st, 2019!
Start time: 7AM Pacific, 10AM Eastern, 3PM London, 4PM Madrid
---
Conversations with International Women in Business!
Together we ensure abundance! Together we empower! Together we succeed!
You don't want to miss Your Monthly Success Planning with Powerful & Successful International Women in Business!
We work together to talk about business structure, financial management, growth strategy and how to develop your laser focus to ensure you are effective at having your monthly goals set, we talk about action planning and program management for your business, community engagement at both a local and global level and so much more to support you in reaching that 2019 Vision FOR YOU, FOR YOUR FAMILY, FOR YOUR BUSINESS AND FOR YOUR LIFE!
Join Vihil and special guests every month!!!
SIGN UP EARLY to get started on your Mastermind Workbook!
Each monthly mastermind has an intentionally targeted workbook specific to our month's topic of discussion.
---
---
Participation in the live event will ensure your questions are directly answered!
Recorded session will later be made available.
---
---
December Special Guest Julianne Vaccaro!
Julianne helps women heal the deepest layers of their soul to reclaim their health, embody pleasure, & create their dream life in a body they love.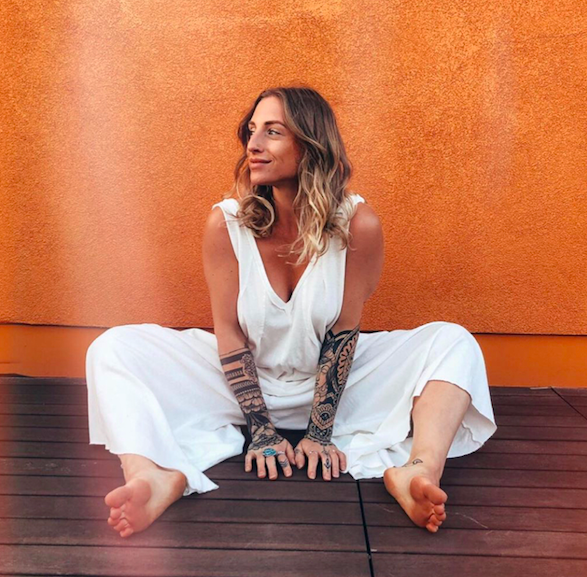 Julianne Vaccaro is a women's Health & Life Coach, CHHC, AADP from the Institute for Integrative Nutrition. She started her journey chasing perfection, believing the dream body would give her everything she wanted & needed. She dove into the world of holistic nutrition & experimented with different ways of eating. After being 100% organic & raw vegan for 3 years, she found herself with severe adrenal insufficiency - learning the lesson that healthy eating & rigidity does not equal optimal health. After healing her adrenals & finding her way back to health, she decided to chase aesthetics even further, this time through movement. Julianne went through YTT to complete her RYT-200 from Wendy Fit Yoga & began teaching Hatha Yoga in conjunction with boxing & kickboxing. She then discovered the world of bodybuilding & the NPC. Julianne competed in bikini & figure competitions for 3 years while she taught at a UFC Gym & created an in person training business. While competing, she found herself experiencing eating disorders she thought she had kicked, while the relationship she had with her Self & Body greatly declined. Not only did her relationship to food suffer, she developed extreme hormonal imbalances (amenorrhea) & digestive issues. Julianne found herself at a crossroads & decided it was finally time to chose herSelf; to come into Love.
The years after competing entailed massive healing on the physical level - rebalancing hormones, healing her gut & learning to intuitively eat WITHOUT sacrificing her physique, while finding balance in fitness. Julianne began to dive deeper into personal development & spiritual healing to deepen the transformation as she discovered the link between this & food. Julianne has been through the Spiritual Psychology program from the University of Santa Monica. Growing up with physical & emotional abuse, she found herself in intimate partnerships with the same patterns. Through these relationships she collected more & more trauma, in both her heart & body. After an extreme ending with one of those relationships, she found herself cracked wide open to heal the deep memories & stories of the past. While all the emotional & spiritual work was helping, she had a knowing that the release needed to come from the body. This led her into different healing modalities to clear the armor she had built around her heart, including Somatic Sexology. This work immediately became her passion & path as she experienced the deepest, most transformative healing she ever had before.
Julianne Vaccaro is now a Certified Somatic Sexologist Practitioner from The Hudson Institute & combines all of her trainings, education & experience into her methodology called the Goddess Approach™. Julianne has multiple programs & healing offers within the Goddess Approach™ to help women heal the deepest layers of their soul to reclaim their health, embody pleasure, & create their dream life in a body they love. She helps you reclaim your power on every level of you who are to clear away the noise, access your full potential & live out your purpose - fully embodied.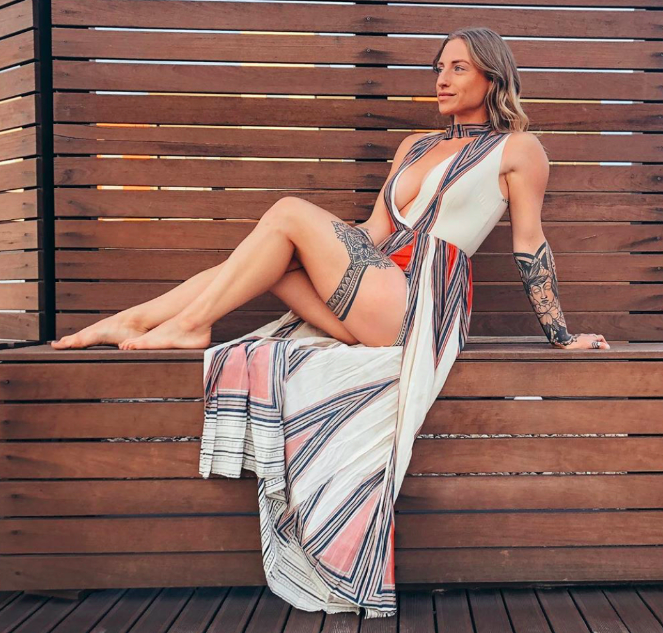 ---
---


Your Host!
Ms. Vihil H. Vigil - MBA, PMP, CHHC, Certified Health Coach & Advisor, Entrepreneur, Mentor and Founder of Therapeutic Empowerment a women's whole health and wellness empowerment coaching practice.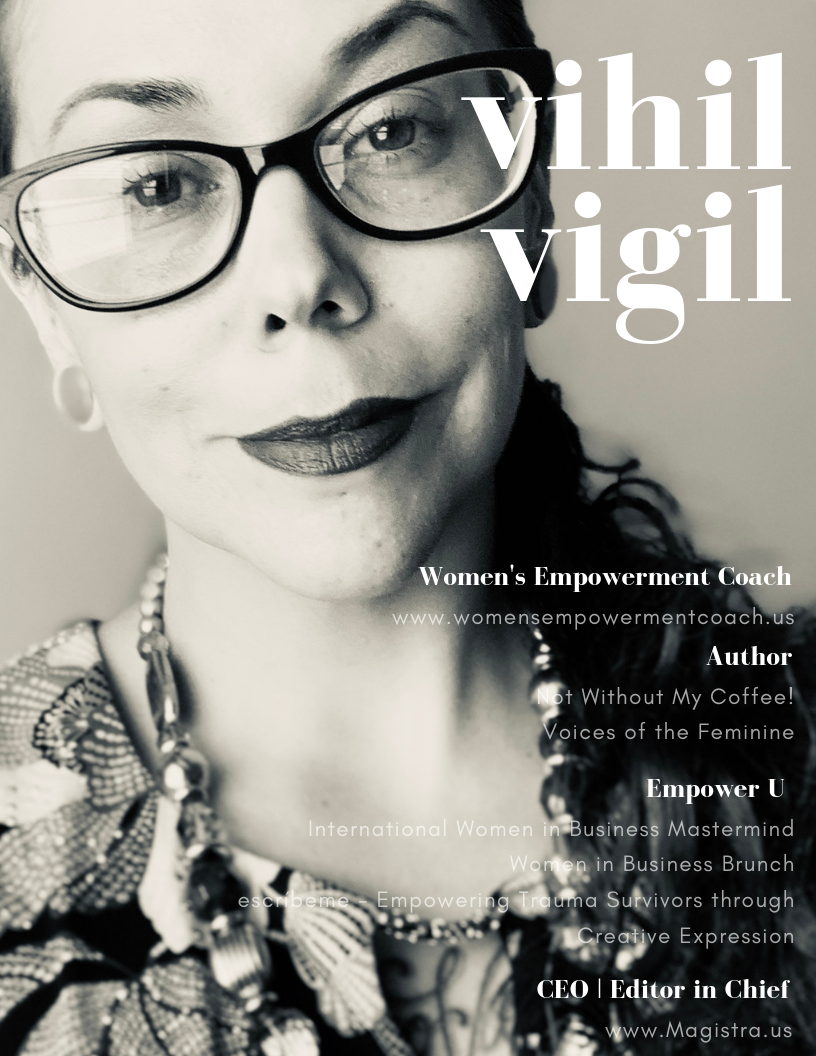 ---
Ms. Vigil is Founder and Editor in Chief of Magistra Magazine which is based out of Sacramento, California and focuses on spotlighting Women Entrepreneurs and Women in Business to highlight their successes with a goal to inspire other women to pursue their dreams! With an educational background in business management along with credentials of an MBA, a PMP and now as a CHHC Ms. Vigil has a track record in building successful programs.
She has over a decade of first-hand experience as an entrepreneur, small to corporate business experience as a Project Manager and Director of Programs and understands the struggles that come with running & balancing multifaceted organizations.
As a Women's Empowerment Coach within her company Therapeutic Empowerment Ms. Vigil works with women to get you back to the person you know you can be and want to be! Empowering women and their voices by encouraging expression, goal setting and defining pathways to achieve those goals, desires and wishes through intentional decision making and calculated planning. Through individualized, focused and action oriented sessions our goal is to uplift and empower women of all diversities to reach their desired & true potential.
Book a Complimentary Empowerment Coaching Session by clicking HERE TO CHANGE YOUR LIFE!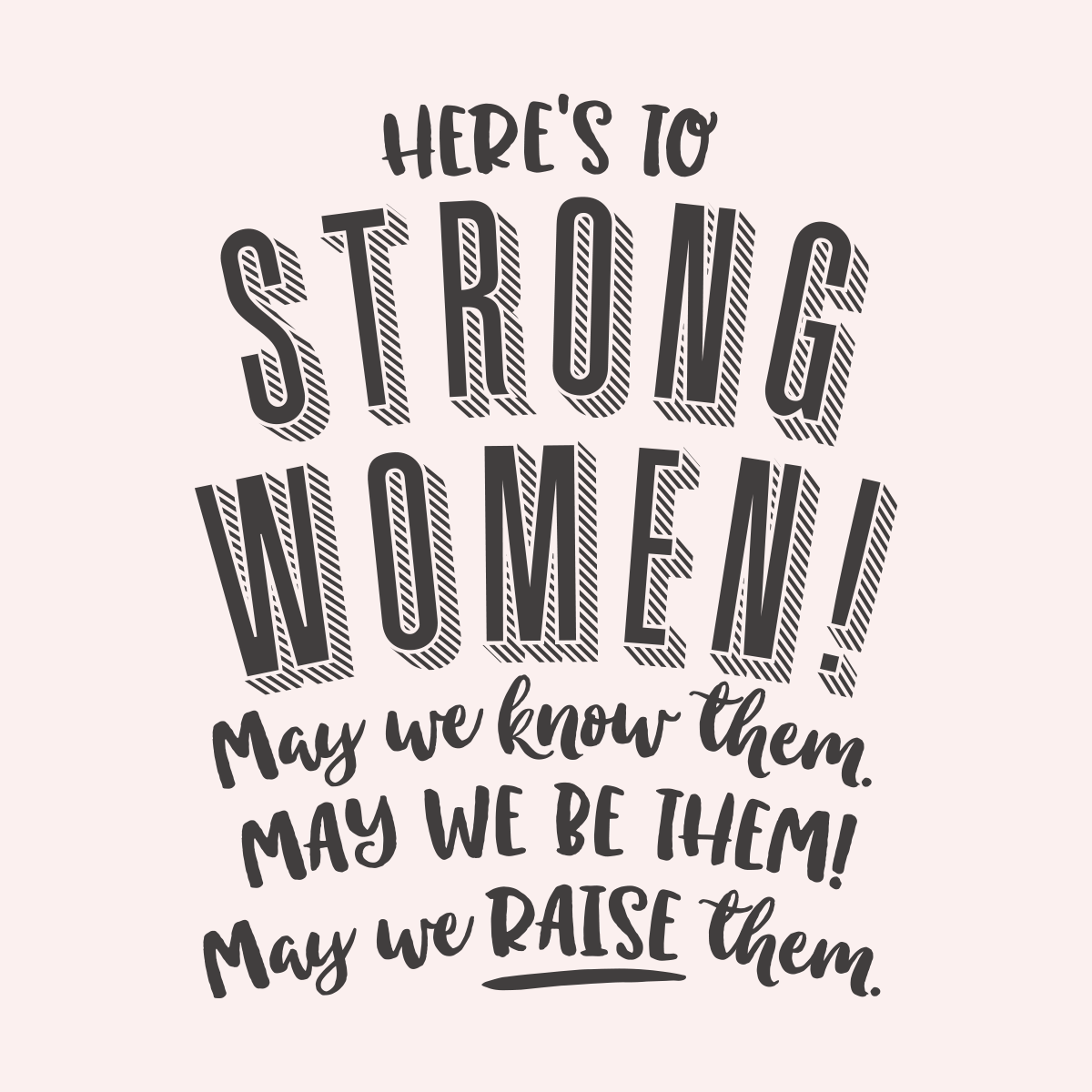 The Magistra Mission
Honor Women Founders, Entrepreneurs, Designers, Artists, Businesswomen, & Women Professionals of California by highlighting our successes, telling our stories and encouraging other women to reach for their dreams & make them reality!
The Movement
As we strive for progress in our world women continue to take lead on developing businesses across industries. Magistra Magazine is committed to spotlighting and celebrating those women in the Sacramento area and eventually across California.
The Magistra Magazine Young Woman Entrepreneur Foundation
Magistra Magazine sponsors monthly educational programs focused on empowering and providing education to women who aspire to be entrepreneurs and to own their own! This monthly goal setting session is sponsored by Magistra Magazine and all proceeds from events go to the annual scholarship fund presented to a woman interested in receiving education to empower her to open her own business and pursue her dreams!
Date and Time
Location
Online
Magistra International
San Francisco, CA 95104
Refund Policy