Description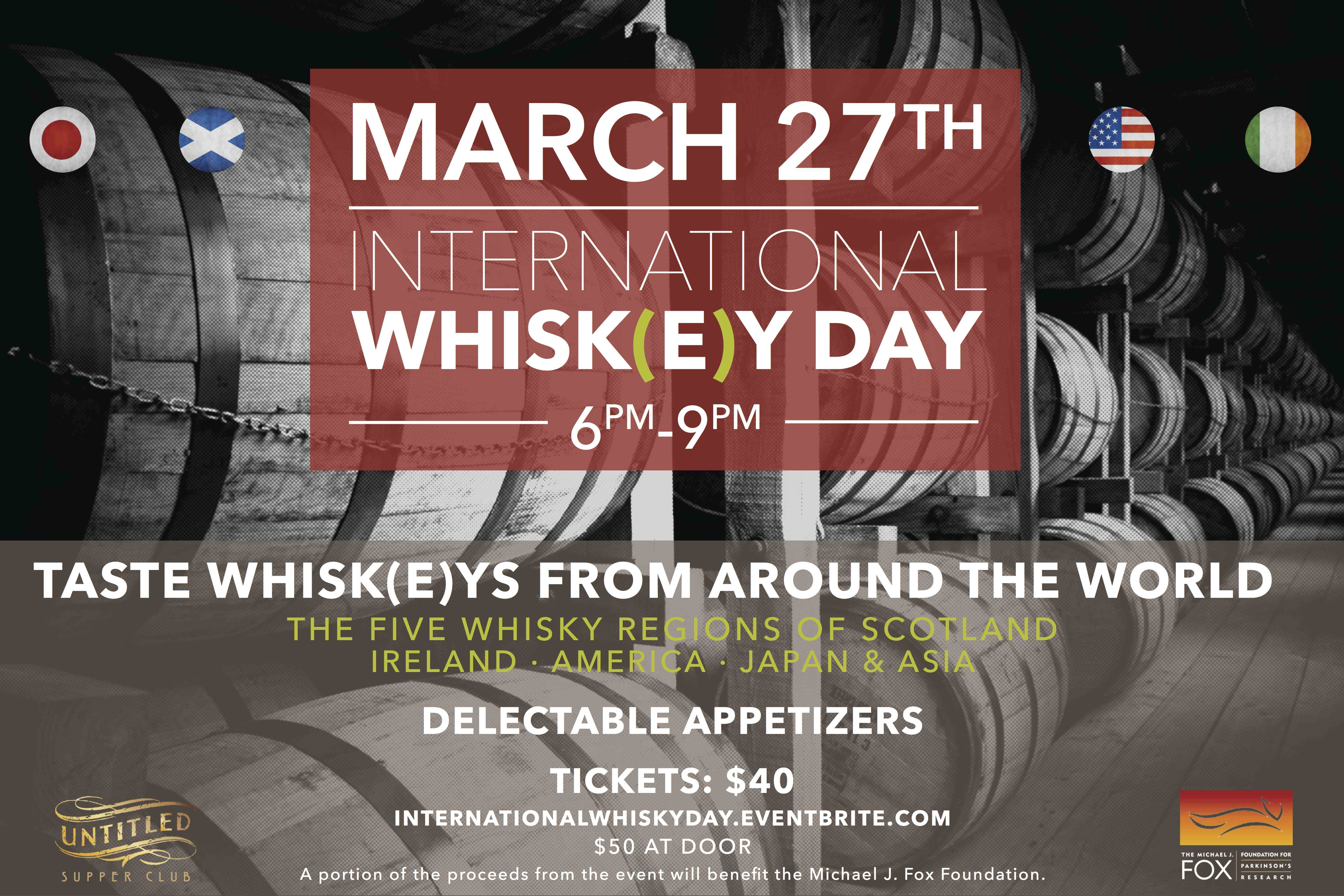 International Whiskey Day is upon us. Not only does this give us reason to drink more whiskey than usual, but also gives us reason to celebrate the greatest spirit in the world. On Thursday, March 27, Untitled will open each of its five uniquely decorated rooms to set up a global whisky tasting affair arranged by geographical location, from the isles of the U.K. to the home barrels of the U.S. all the way to the eastern shores of Japan. To honor the scotch lovers, Untitled will also showcase the five whisky regions of Scotland: Highlands, Lowlands, Speyside, Islay, and Island.


Taste from a selection of over 65 whisk(e)ys! Featured brands for the evening will include:
Evan Williams, Rittenhouse Rye, Larceny, Henry McKenna, Jameson, Glenlivet, Chivas Regal, Bastille French Whisky, Glenmorangie, Balvenie, Laphroaig, Connemara, Greenore, Kilbeggan, Glenfiddich, Macallan, Taketsuru, Yoichi, Miyagikyo, Famous Grouse, Dewars, Gentleman Jack, Old Forrester, and Woodford Reserve, just to name just a few.
Join us as we celebrate, the history, integrity and endless possibilities of the wonderful world of Whiskey.
A portion of the proceeds from the event will benefit the Michael J. Fox Foundation, a charity dedicated to researching cures for Parkinson's disease for over a decade.
Guests are welcome to continue the night at Unbridled, a complimentary variete show beginning at 10:00 p.m.