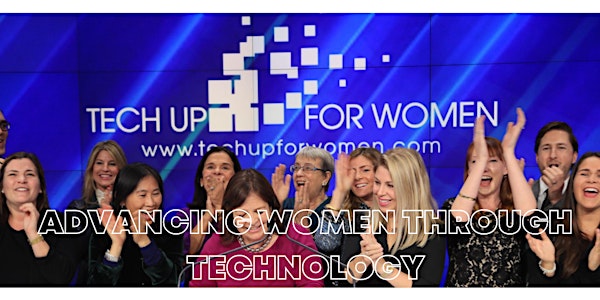 International Tech Up For Women - London
International Tech Up For Women Conference An event to advance yourself through new technology, innovation & resources
Refund Policy
Contact the organizer to request a refund.
About this event
International conference event for all women in business to learn new ideas to advance!
About this event
JOIN US AT THE 2ND ANNUAL
INTERNATIONAL TECH UP FOR WOMEN CONFERENCE
A Virtual Stream from London, Friday, 2nd of September, 2022
9:00 AM to 11:00 AM EDT / 2:00 PM TO 4:00 PM GMT
Event to Support and Empower Women in all Industries to "Tech Up". Attend to immerse yourself in leading-edge technologies through dynamic keynote speakers, intimate fireside chats, inclusive panels & tech skill-building education.
TECH UP FOR WOMEN IS CENTERED AROUND SPARKING IDEAS AND INNOVATION TO ADVANCE.
What is Tech Up for Women? Tech Up for Women is a one-day event for the advancement of women through technology education, resources and networking. The event will focus on new Technological Advances to help you stay current. The conference will cover many different areas in a fast moving program; from cyber security, block chain, AI, VR, digital transformation, big data, eCommerce, cloud security, under the sea and space technology, entrepreneurship resources, Healthcare Innovation, Smart Building Technology, consumer technology, and so much more!
This international event will provide resources and opportunities for women to improve their digital literacy and successfully compete and disrupt gender imbalance in work environments. The purpose of the event is to take the fear factor out of technology and empower women to surf the technology wave.
Tech Up for Women will host keynote speakers and panelists, experts in their fields, that will share their keen insights. The event will give women the chance to learn, expand personal development, and create a stronger organizational culture by their increased technological knowledge.
Tech Up for Women welcomes all eager to advance their careers, seeking to discover new technologies, and develop greater skills to compete, and to give themselves and their companies a competitive edge. This event will help women stay ahead of the curve by immersing themselves in leading-edge technologies.
PROGRAM SCHEDULE: www.techupforwomen.com