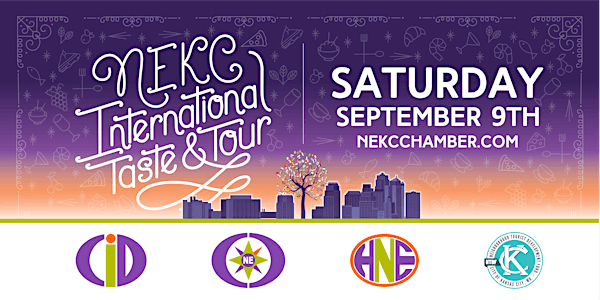 International Taste & Tour 2017
When and where
Location
Don Bosco Center 580 Campbell Street Kansas City, MO 64106
Description
Expand your horizons and experience foods from around the world at the 2017 International Marketplace Taste & Tour! Each year, the Northeast Kansas City Chamber of Commerce celebrates the diversity and vibrancy of cultures in our community in Kansas City's Historic Northeast. Join us this year as we enjoy authentic cuisine and drink, cultural exhibitions with live music and dance, a cash bar, traditional bazaar shopping, as well as a guided bus tour of our Historic Northeast homes and neighborhoods.
Become a VIP guest and enjoy traditional Ethiopian and Nigerian cuisine from our featured restaurants Blue Nile Café and My Village-Grill, plus an Ethiopian coffee ceremony with traditional coffee, courtesy of Salem Fikru, co-owner and head chef of Blue Nile Café. VIP guests also enjoy a complimentary African-based signature cocktail from Boozy Botanical, as well as a beer tasting of traditional Ethiopian and Nigerian beers.
Come and explore what the oldest part of Kansas City has to offer. Discover something new. Come for the experience. Come to the 2017 International Marketplace Taste & Tour!
CLICK HERE & SEE WHAT YOU'RE MISSING!
* All event proceeds go toward our ongoing efforts in promoting economic development throughout Kansas City's Historic Northeast community. Thank you for your support.