International Symposium on Guyana's Oil & Gas Econ
Join us at the International Symposium on Guyana's Oil and Gas Economy as we explore the opportunities and discuss the policy imperatives.
About this event
Guyana is projected to become the fastest growing economy in the Caribbean and South America!
Will Guyana overcome the dreaded "resource curse" that has bedeviled so many other similarly endowed developing nations? How could we learn from the missteps made by others, and what are the regulatory and policy imperatives necessary to safeguard the long-term economic, environmental, social and political wellbeing of all Guyanese?
Join us in person or online on Saturday, May 29th, 2021 at 3PM ET at the International Symposium on Guyana's Oil & Gas Economy, as we explore these and other questions with an international panel of experts. The two-hour symposium convened by QCAANY is FREE and open to the public, and will be held at the Jamaica Performing Arts Center (JPAC), located at 153-10 Jamaica Avenue in Queens, NY 11432.
The theme: Navigating the Opportunities and Imperatives in Guyana's Oil and Gas Economy.
Limited seating is available at JPAC due to strict social distancing protocols, so we encourage you to register quickly.
The symposium will also be streamed on Facebook.
Check out the symposium website GuyanaOilSymposium.com where you will find information on our panel of experts and other pertinent details.
This event is sponsored by Mid-Atlantic Oil & Gas Inc., Metallica Commodities Corp. and ExxonMobil.
If you are unable to attend in person, click here to view the event online: https://zoom.us/j/97812735615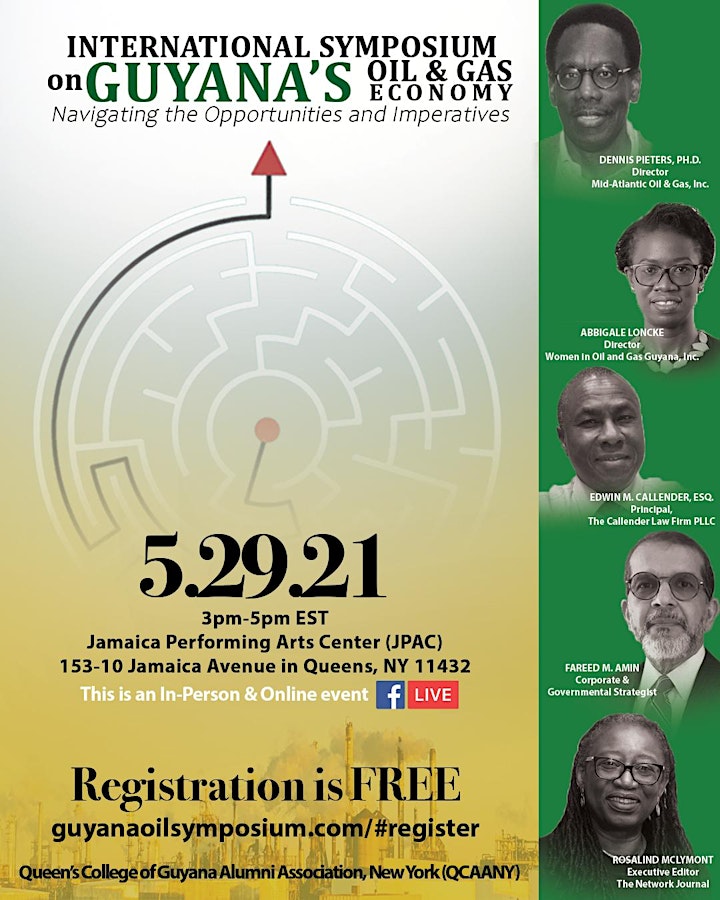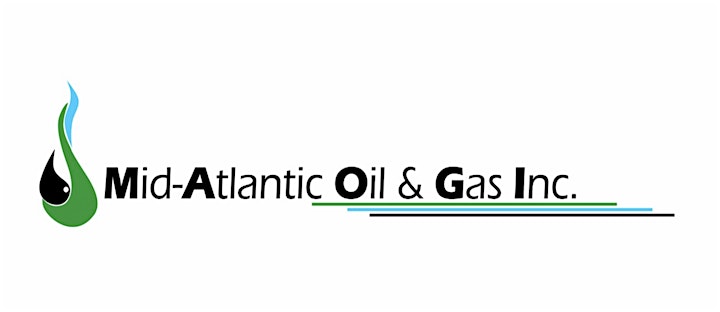 Organizer of International Symposium on Guyana's Oil & Gas Econ