Description
This year, the International Sustainability Conference (ISC) will focus on the unique opportunities for businesses to create sustainable growth through innovative and inclusive business models.

Theme: Innovating for Inclusive and Sustainable Growth
Date: Wednesday, 27 November 2018
Time: 8:30am - 3:00pm
Venue: Honeywell Auditorium, Lagos Business School

The conference will feature Keynote Addresses, Expert Panel Discussions, Networking, and Sustainability Exhibitions on the following subthemes:
Disruptive Business Models for Sustainable Development

Technology as a Tool for Sustainable Growth

Disruption for Impact: Green Technology and Renewable Energy Solutions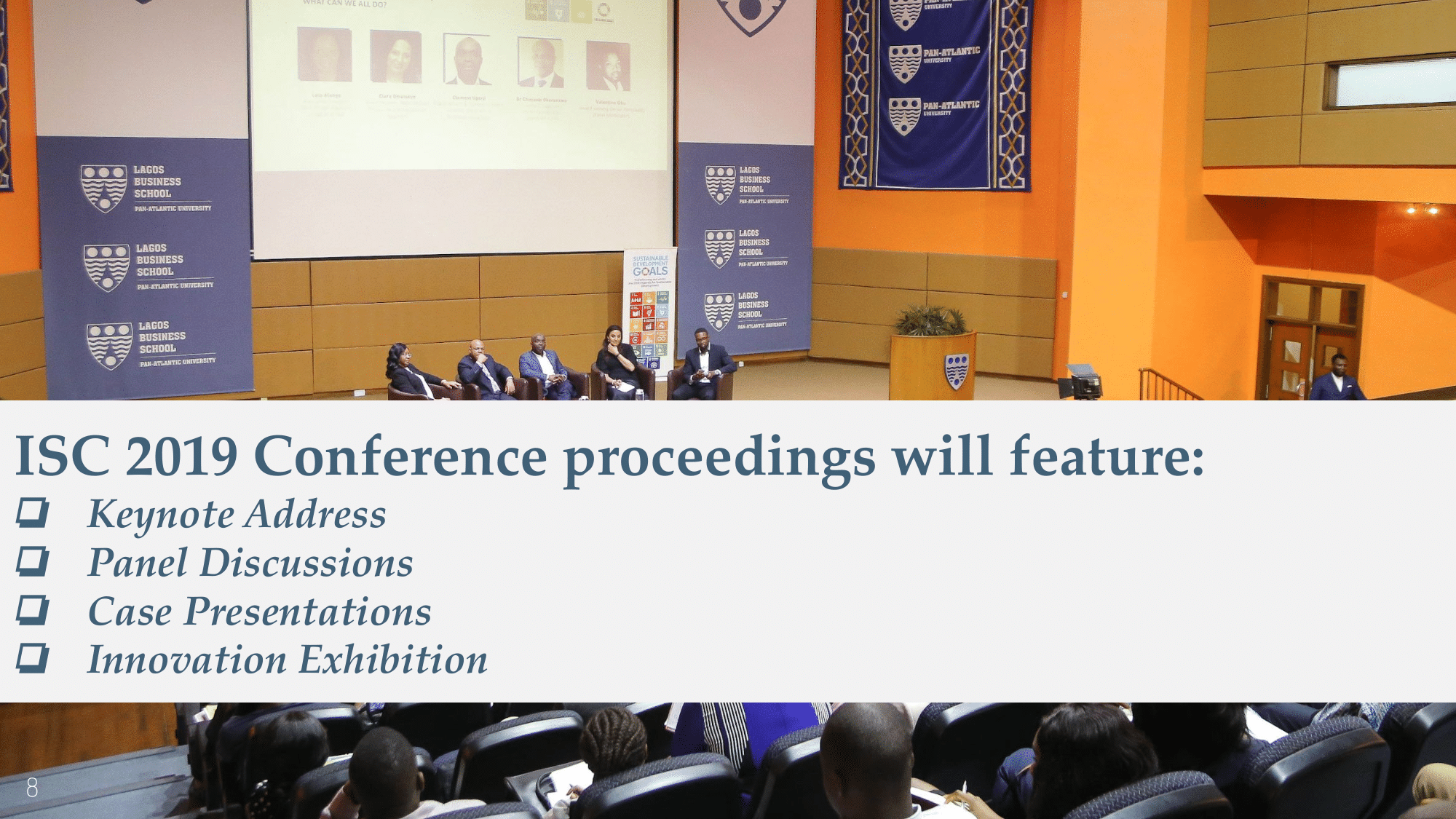 This conference highlights the means and opportunities for sustainable business to an audience of corporate executives and other stakeholders in the public sector and civil society. Speakers and contributors will share positive opportunities to set business strategy and transform markets - in line with the 17 Global Goals and their 169 component targets – to deliver the practical solutions needed to protect the planet's resources and leave no one behind.
To view proceedings of previous conferences please click the following links: ISC 2015 ISC 2016 ISC 2017 ISC 2018