Description
Dear friend,
You are cordially invited to attend the International Students Immigration Expo on September 23rd from 2pm to 6pm.Get all your questions answered by many immigration attorneys and professionals. This expo will present information about America Immigration Options, including your H-1B, CPT, OPT, Green Card, Investment Immigration and all other Visas of interest to International students. There will also be a resume workshop to help sharpen your resume for getting jobs - particularly tailored for International students.
Please forward a link to this page to your best friends and ask them to register. They will thank you for it. Seating is limited so you must register to reserve your seat.
---
Date: September 23rd Saturday
Time: from 2 pm to 6 pm
Location:Double Tree Downtown Hotel 821 Washington St, Boston, MA 02111
Program:US Immigration Attorneys will be available to talk to you throughout the day from 2pm to 6pm. There will be short presentations by immigration attorneys throughout the day.
Speakers:
Micol Mion - Immigration Solutions LLC
Attorney Micol Mion, a native of Italy, is the founder of Immigration Solutions LLC and EB-5 Global Ventures and an immigrant to the United States. She holds 1 Bachelor Degree, 4 Master degrees and a J.D. from the following institutions: Harvard University, Brandeis University, Northeastern University, Boston University School of Law, City University of New York. She is fluent in 5 languages and she has been practicing exclusively Immigration law since 2006. She was recognized for her work as US Immigration Attorney of the Year 2017 by Finance Monthly, US Immigration Lawyer of the Year 2016 and 2017 by ACQ Global Awards,Top Immigration Attorney 2017 and 2016 by Three Best Rated; Top Woman Attorney- Immigration Law 2017 by Super Lawyers; Rising Star in Immigration Law by Super Lawyers;10 Best Client Satisfaction Immigration Division 2017 and 2016 by American Institute of Legal Counsel;Best Immigration Attorney and Excellence Award for Employment-Based Immigration Visas 2016 by Acquisition International –The Voice of Corporate Finance; Best for Immigration Law 2015, 2016, 2017 by Corporate America Legal Elite etc.
Brian C. Lin - Chang & Yoo LLP
Brian was born and raised in Delaware. As a law student, he served as a judicial extern for the Hon. Sue L. Robinson at the U.S. District Court for the District of Delaware. He also interned for the Massachusetts Committee for Public Counsel Services Roxbury Defenders Unit, and served as a Supreme Judicial Court Rule 3:03 Prosecutor for the Norfolk County District Attorney's Office in Quincy District Court.
Prior to associating with Chang & Yoo LLP, Brian worked at Greater Boston Legal Services (GBLS), supported in part by Boston University's public service fellowship program, with a focus on appellate litigation and legal advocacy in the administrative proceedings of the Social Security Administration (SSA) and the Centers for Medicare & Medicaid Services. Brian is also a licensed real estate broker.
Qendrese oversees all paralegal and banking functions at American Immigration. Mrs. Sadriu-Rrustemi has the integral position of Director of Investor Relations. Mrs. Sadriu-Rrustemi utilizes her expertise to work closely with the firm's attorneys, consultants and our escrow bank on all EB5 related transactions and compliance issues. She was formerly with JPMorgan Chase Business Banking Department where she managed business relationships, financings and investments. She is licensed by Financial Industry Regulatory Authority (FINRA), and North American Securities Administrators Association (NASAA). Mrs. Sadriu-Rrustemi has a Bachelor's degree in Finance and International Business from City University of New York.
Michael Fitzpatrick - Baker Tilly Virchow Krause, LLP
Michael is a partner with Baker Tilly Virchow Krause, LLP and principal of Baker Tilly Capital, LLC, the wholly owned FINRA broker-dealer subsidiary of the firm. He chiefly works within the EB-5 and New Markets Tax Credit (NMTC) practice areas to provide flexible and affordable capital to qualifying projects and businesses. Within EB-5, Michael works with regional centers and project sponsors to offer EB-5 investments in compliance with US securities laws.
Mickayla Zinsli - Baker Tilly Virchow Krause, LLP
Mickayla is director of EB-5 services with Baker Tilly Capital, LLC, the wholly owned FINRA broker dealer subsidiary of Baker Tilly Virchow Krause, LLP. She has been in the EB-5 industry since 2013 and with the firm since the addition of Wright Johnson's EB-5 practice in 2017. Mickayla brings a unique EB-5 operational background to the team, focusing her efforts on budgeting, staffing, project due diligence, project management and investor relations. She was formerly the director of a Regional Center, navigating the many challenges that come with EB-5.
Lian Brandt - Baker Tilly Virchow Krause, LLP
Lian is a senior manager with Baker Tilly's EB-5 consulting and broker-dealer practice and has been with the firm since 2006. In her current capacity she conducts due diligence on EB-5 projects, meets with investors to review EB-5 investments and assists with their source of funds documentation and immigration tax planning needs. Lian is a certified public accountant and holds a series 82 and 63 securities license with Baker Tilly Capital, the firm's wholly owned FINRA member broker dealer.
Sam Udani, Law publisher ILW.COM
Mr. Sam Udani is the publisher of ILW.com and Immigration Daily, the largest and oldest online newspaper for immigration law. It is sent out by email each working day to 32,000+ subscribers include 10,000+ attorneys, paralegals, and corporate HR personnel, 10,000+ immigrants, hundreds of people in academia, think tanks and journalists, 1,000+ officials at US Department of Labor, US Department Homeland Security, and other executive branch agencies, dozens of people in courts throughout the country, many members of Congress and their staff in both parties and both Chambers on the Hill.
---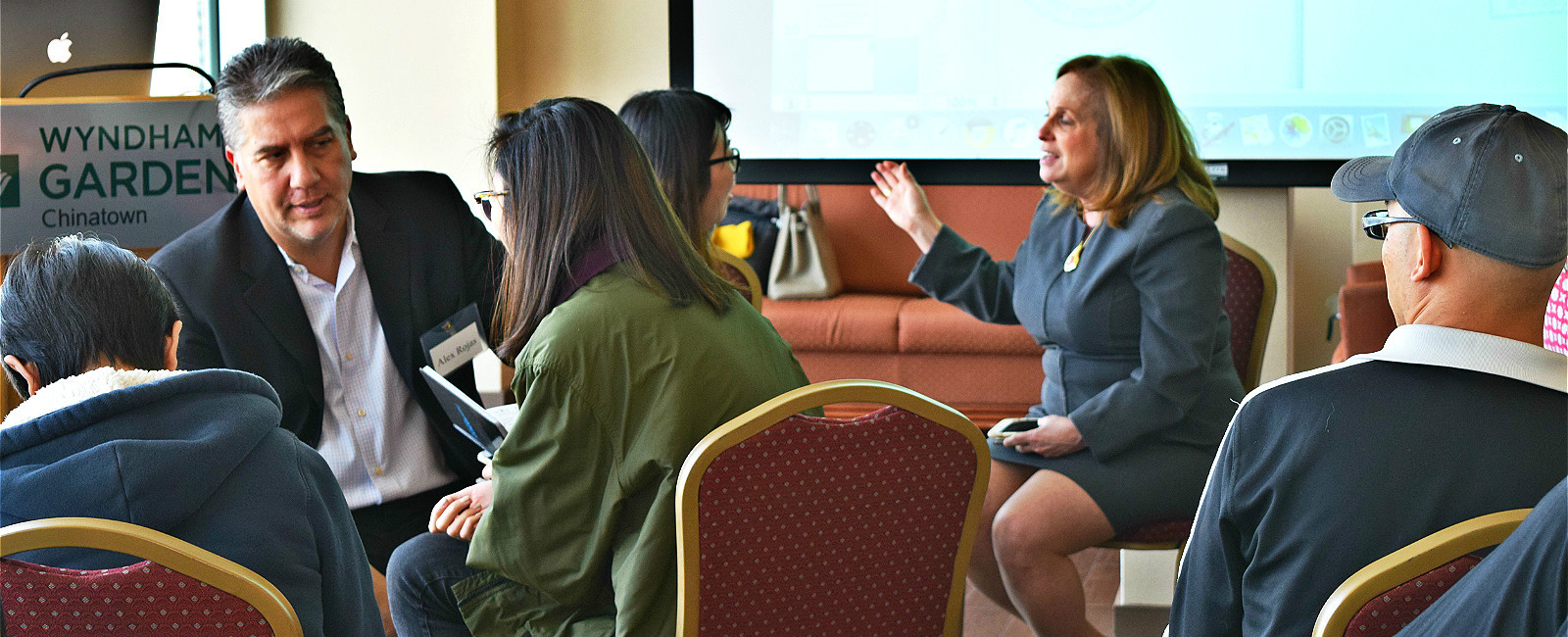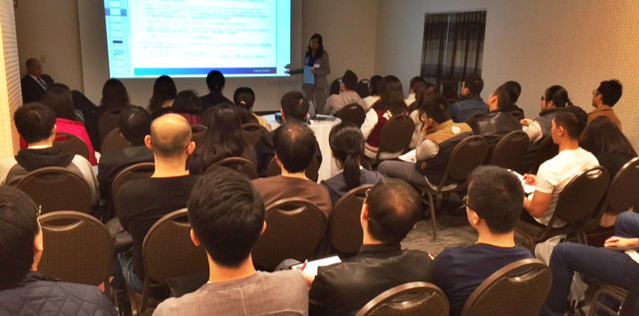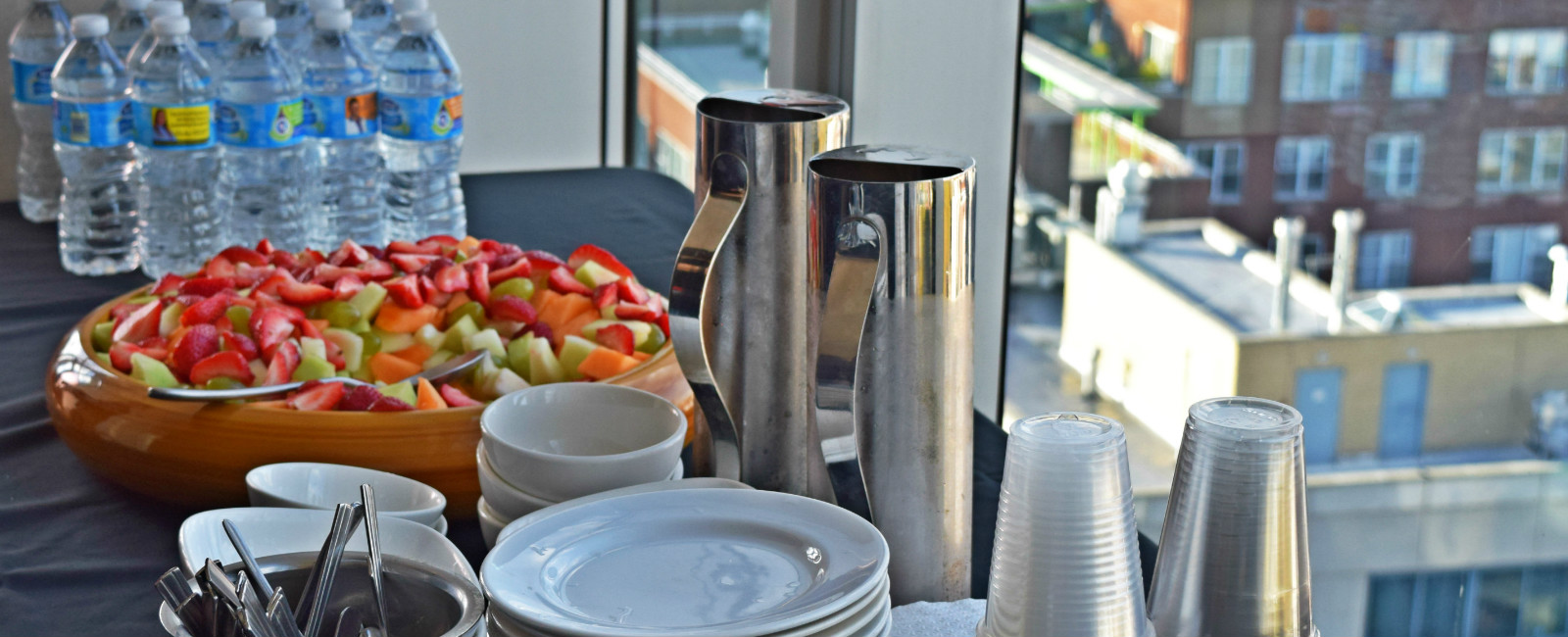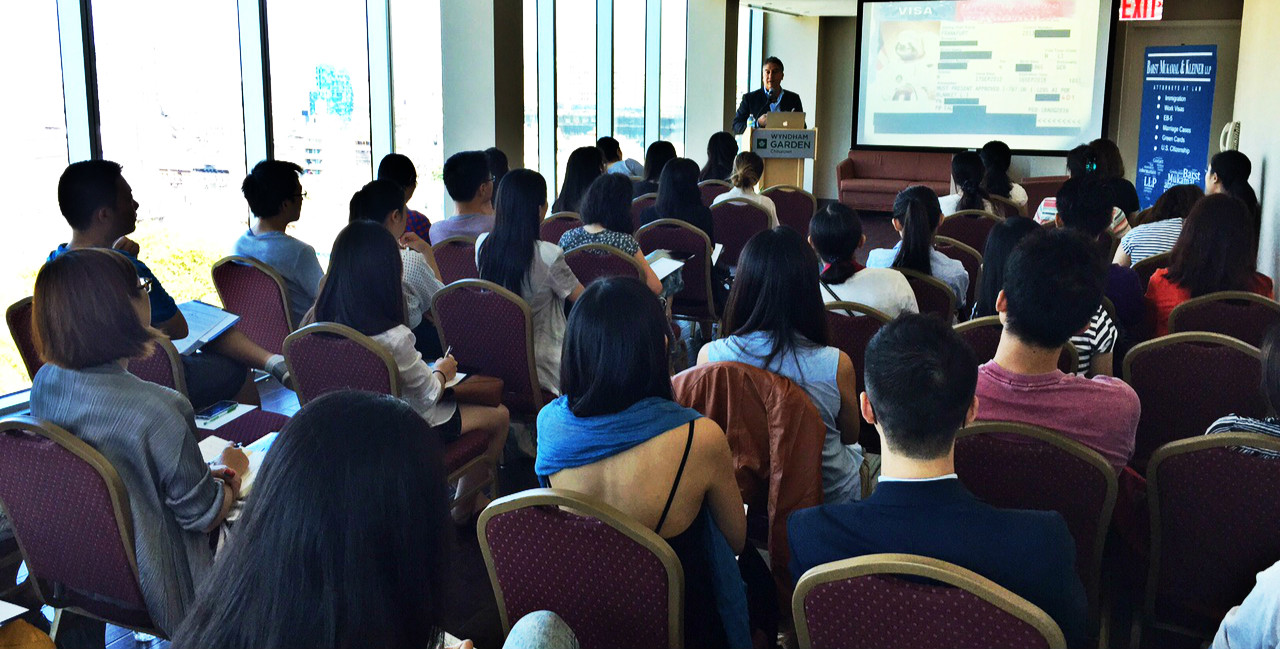 ---
ILW about Glance
· Founded in 1999, ILW is focused on immigration. ILW has two divisions: law publishing and marketing services. Our offices are in mid-town Manhattan in New York City, USA. We have representatives on the ground in Taipei, Taiwan; Shanghai, China and Mumbai, India. ILW Publisher Sam Udani has been in the immigration field for 25 years.
· ILW's flagship product for the last 17 years is Immigration Daily, an online newspaper sent out by email each working day to 35,000+ subscribers. During the last 12 months, Immigration Daily featured 1,500+ articles from 200+ immigration attorneys. Immigration subscribers include 10,000+ attorneys, paralegals, and corporate HR personnel, 10,000+ immigrants, hundreds of people in academia, think tanks and journalists, 1,000+ officials at US Department of Labor, US Department of State, US Department of Homeland Security, and other executive branch agencies, dozens of people in courts throughout the country, many members of Congress and their staff in both parties and both chambers on the Hill, 100+ officials in state governments across the country, and thousands of other people interested in US immigration law and policy. Immigration Daily has been quoted in published and unpublished opinions by federal courts.
· ILW has provided Continuing Legal Education (CLE) credits for attorneys in many states. We have conducted over 600 CLE seminars and workshops to immigration attorneys during the last 16 years. ILW has provided immigration law CLE seminar content on Westlaw and law.com
· ILW has published dozens of books on immigration law (most titles intended for lawyers) covering every major area of immigration law during the last 12 years. In addition, for many years ILW has distributed 7 immigration law titles from 3 other law publishers (American Lawyer Media, Juris Publishing, and Legal Research Bureau). ILW.COM has co-published a book with the Society of Human Resource Management. One of our books was in the Mandarin language..
· ILW has conducted over 100 EB-5 events in over a dozen countries over the last 5 years. In 2015 & 2016, we conducted approximately 40 events each year in approximately ten countries. In 2017, we expect to conduct approximately 50 events in 10 countries. We have the largest footprint in the world in EB-5 outside of China. We currently conduct Expos in all major EB-5 countries: China, India, Korea, Taiwan, Vietnam, Latin America through Miami and International Student Expos in 11 cities across USA.
· ILW.COM's website has 250,000+ visitors each month and 2,000,000+ page views each month. ILW's LinkedIn Group has 3,000+ immigration professionals, ILW's Twitter feed has 12,000+ followers, and ILW.COM's discussion board has 20,000+ registered users. ILW.COM features 50,000+ pages of free immigration information online, the largest content repository for US immigration law information on the world wide web. For 17 years, ILW.COM averages as approximately in the top 25,000 largest US websites.
ABOUT OUR STAFF
Since inception, ILW.COM has employed individuals from various cultural backgrounds in efforts to establish a diverse, truly unique and multi-global staff. Founded as a publishing company of US immigration law, we believe it is necessary to represent various cultures from around the world and learn from the individual backgrounds of our associates in order to be a genuinely diversified company. Our past and current staff members play vital roles in relation to all of the projects we are involved in. Whether working independently or as a unified team, each individual offers a pivotal, specific talent that allows ILW to offer unparalleled efficiency, exceptional satisfaction and maintain the level of integrity and trust that our readers and clients have come to expect of us.