Description
This Coming February 2018, visit the ISEF in Kolkata to study Abroad !!!
Delegates from the universities and colleges across the Globe will be participating. Visit us with 3 copies of all your academic and/or work experience documents.

This large-scale International Students Education Fair(ISEF) will be held in 6 cities nationwide.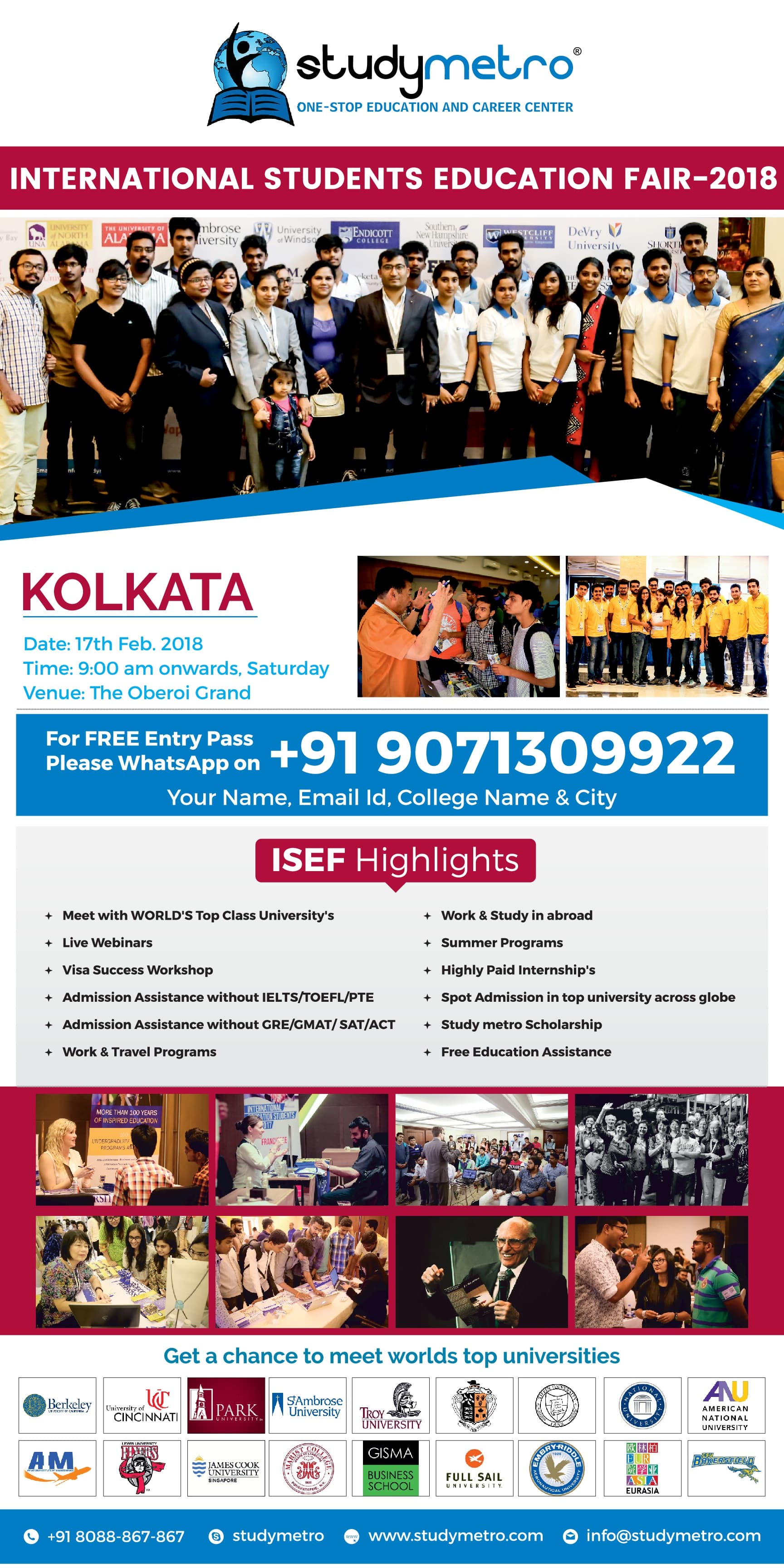 Get Unmatched Benefits:
• FREE Registration
• Meet Delegates from Top Colleges and Universities
• Get On Spot Assessment and Counseling
• Apply to the best Universities around the globe
• Seek expert advice on your visa application and education loans
• And much, much more…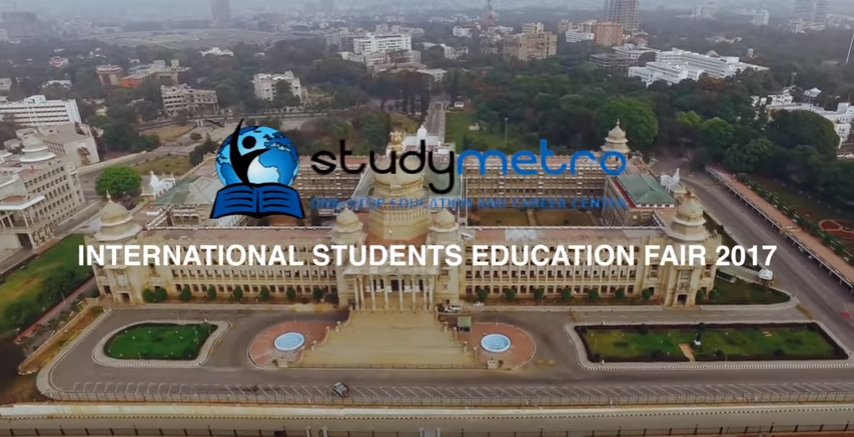 watch our previous fair video here
USA Participating Universities & Institution
Full Sail University, USA|Lewis University, USA|St Ambrose University, USA|The University of Alabama, USA|Northeastern University, USA|Peninsula college, USA|Delaware County Community College (DCCC), USA|Embry-Riddle Aeronautical University|Park University|UC Berkeley|California State University Bakersfield|Tiffin University|AIM|Troy University|Marist College|University of Cincinnati||Northeastern University|NJIT|Duquesne University|UMBC|University of St Thomas|American National University|University of Redlands, USA
Singapore Participating Universities & Institution
James Cook University, Singapore
Germany Participating Universities & Institution
Macromedia University of Applied Sciences, GISMA, IEEE

France Participating Universities & Institution
College de Paris, La Rochelle
Switzerland Participating Universities & Institution
BHMS
Canada Participating Universities & Institution
Ridley College, St Lawrence college, Yukon College
Spain Participating Universities & Institution
UCAM
For More Information Visit: www.studymetro.com/student-fair
For any queries write to us at info@studymetro.com
Call us at
Tel: +91-8088-867-867
Mob: +91-7722-867-867