Description
SPECIAL ENGAGEMENT FOR BUSINESS OWNERS!
Angie Fairbanks is the Chief Operating Officer for ActionCOACH. She oversees the operations of ActionCOACH Global office and is an international trainer and trains business coaches all over the world. She has been working with business owners for over 25 years and started her first business at age 14. She is a natural athlete with a competitive nature, perfect skills for a leader who is always looking for ways to grow her business, her team and the people around her. She was 2-sport University Basketball and Softball player and is a 98% free throw shooter.
Today Angie is married to her husband Jeremy and they raise her teenage son, another basketball player, Chaise. Angie gets very involved in her community, sitting on a number of boards and always searching for ways to help those around her.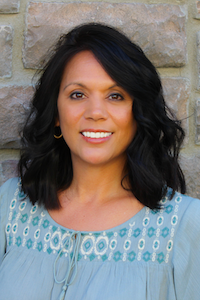 In this exclusive special engagement, Angie will share the "Six Secrets to an AMAZING Business" here in Howard County, Maryland.

Running, growing, and improving a business brings serious challenges. How you deal with the challenges is the difference between massive success, or failure. At this seminar, you will learn how other business owners are growing their profits, freeing up their time, and seeing incredible success around the world, and right here in Howard County

Join the over 16,000 business leaders worldwide who currently use proven ActionCOACH practices to build their dream business and experience the difference we make for their lives.
What You'll Learn At This Seminar
To truly understand the difference between working ON and IN your business.

To move beyond the 'glass ceiling' and become the leader your business needs you to be.

To reach for higher goals, and actually achieve them!

To expand your vision and grow your business profits 60% or more in the next year.

To leverage time to maximize efficiency and profits.

To create a Commercial, Profitable Enterprise that works Without YOU.