"International Singles Mixer" for 30's & 40's and locals who wants to meet them: Padlock and Key

Sunday, April 30, 2017 from 6:30 PM to 8:30 PM (EDT)
Event Details
                        "International Singles Mixer" promoting Cultural Diversity in the DMV
                                         includes citizens from ALL 7 CONTINENTS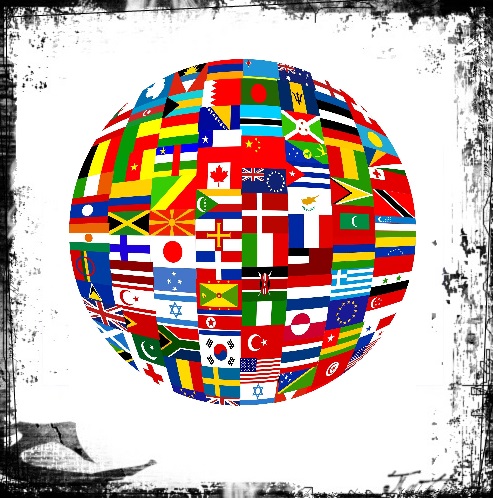 for 30's AND 40's age group
                                                               and
                                   DMV locals who wants to meet them
                                                             THEME: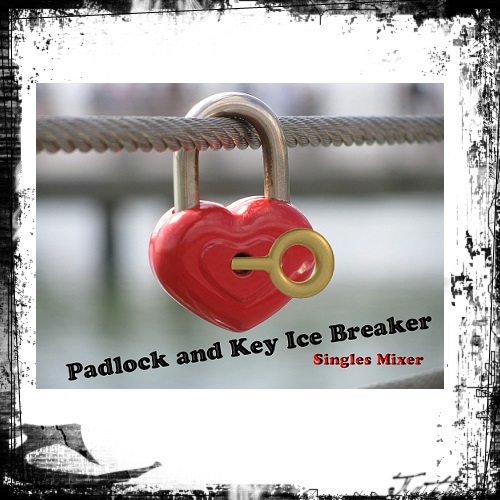 When: Sunday, April 30th, 2017 at 6:30 pm (6:00pm check in time, 7:00pm event start time)
Where: Babalu Lounge

8605 Westwood Center Drive
Vienna, VA 22182
(301) 325-1550
How to Get There: Directions(parking is free)
Ticket Prices: Early Bird $20/per person , $30 at the door (cash only).
                                                                Event Details:
Please arrive early – our event will start promptly at the designated start time.

Ticket is non-refundable. If we postpone the event, we will send a Voucher to every paid participant that can be used for upcoming speed dating events.

Ticket is transferable to the same gender if you cannot attend – please let us know in advance.

Each person is responsible for his or her own food/drink bill

Have fun – no need to be nervous. It is a relaxed way to meet new people in the area.
                                                    Why our International Singles Mixer?
 The greater Washington area is characterized by diversity and now it is more crucial than ever to celebrate our differences.  We are all of equal worth, born equal in dignity and born free, and for this reason deserving of respect whatever our external circumstances. We are made to exist in a life that should be marked by cooperation, interdependence, sharing, caring, compassion and complementary.

We should celebrate our diversity; we should exult in our differences as making not for separation and alienation and hostility but for their glorious opposites. The law of our being is to live in solidarity, friendship, helpfulness, unselfishness, interdependence and complementary as sisters and brothers in one family — the human family. Anything else, as we have experienced, is disaster. 

We need so much to work for coexistence, for tolerance, and to say, "I disagree with you, but I will defend to the death your right to your opinion." It is only when we respect even our adversaries and see them not as ogres, dehumanized, demonized, but as fellow human beings deserving respect for their person hood and dignity, that we will conduct a discourse that just might prevent conflict. There is room for everyone; there is room for every culture, race, language and point of view.
 
We are hosting an event that is dedicated to the Internationals living in our country as well as our born and raised citizens who wish to meet people from a wide range of races, ethnicity, and religions. There is no city in the world that has such an interesting and diverse mix of culture than our country, and it is one of the reasons we all choose to live in the DMV area. We are proud of the fact that our friends, our colleagues and our dates could have a completely different nationality or ethnic background than ourselves.

One way to celebrate the melting pot that is the DMV area (and to also broaden our dating and relationship experiences) is to attend our unique International Mixer event.  In one sense, you're one of many mini-dates with a typical DC single, but on the other hand, you're dating the world.

Of course everyone is welcome at all of our events, but this event is for people who are interested in meeting diverse peace minded individuals coming from every corner of the world.
When did it all start?
Matchmaking has been a dating and marriage practice for centuries, but American speed dating has been around since 1999, when a rabbi and his students put a turbo-style twist on the tradition of introducing Jewish singles. The event was a success because the young men and women involved were able to meet more potential partners in one night than they would have in one month of typical dating.
Finding that perfect mate is on many people's to do list, although, many of the people that are single are so busy making ends meet that it can hinder their search. Internet dating is very popular, but it lacks the personal touch that meeting people in person has. There is a rise in the interest in speed dating as an alternative to going to singles bars.
You will have a fun night. Just come out and try it!!!
 FACEBOOK EVENT LINK

                                            Our Customer Testimonials:
"Thank you so much for organizing this event. I was so nervous but it ended up being so much fun. I cannot wait to receive my matches. "
-Joselyn, Vienna, VA
"It was my first time and I did not know what to expect. To my surprise, most of attendees were first-timers as well. Dan was a wonderful host and I cannot thank him enough for organizing these events. "
-John, Potomac, MD
Looking forward to seeing you at the event.
When & Where

Babalu Lounge
8605 Westwood Center Drive
Vienna, VA 22182


Sunday, April 30, 2017 from 6:30 PM to 8:30 PM (EDT)
Add to my calendar
Organizer
Lightning Speed Event Services.
LightningSpeedevents.com is a conglomerate of several business entities including, but not limited to:  lightning speed networking, lightning speed funding, lightning speed seminars, Lightning speed Singles Mixer, lightning speed friending, and finally, lightning speed entertainment. We strive to provide great quality service to all our customers and participants.
Our most popular branch, Lightning Speed Singles Mixer, provides quality singles events to all residents in the DMV area, covering all religions, denomination, and race. With over 12 years experience organizing these kind of events, we have gained great reputation among the participants in the DC, Maryland and Virginia singles. We are proud to offer quality events to all residents.  
We constantly better ourselves by coming up with great themes for our singles events, such as Nuts and Bolts, Singles "Bingo", Padlock and Key, Wine testing Singles Mixer, Outdoor events and activities (paintball war games, fitness competition, rafting, hiking) for Singles and so much more) to keep all our singles entertained and wanting to attend more of our events. Everything you see during our events is based on a blend of ideas that brings uniqueness to our singles parties.
 We have a state of the art software that offers accurate matches to all participants. Unlike other singles event planner in the area, we personally provide a White glove services when it comes to making sure that all your selections are inserted into our system by taking your  scorecard back to our office, analyzing the data, and sending you the matches the next day. 
Unlike other event planning companies who focuses more on the quantity of singles events organized every month, we noticed a very low attendance at these events and many of them leave these events with negative experience..We limit our events to 4 times a month, so we can attract greater quality of people with great turnouts. We prefer creating a more intimate event for all participants, as quality is more important than quantity. We focus more on making these events fun, exciting, and catering to specific age group to avoid mixing seniors with juniors age group. We make sure that everyone is happy and stays engaged until the end of the event. Our events offers food and drinks in the price while many others are more expensive and offers nothing. 
 I would liike to primarily thank my AMAZING staff that helps me make all these events remarkable, fun and memorable for all the attendees.
Dan, Marketa and Adam: Jewish Singles events
Lisa Marie: For all the Christians single related events
Bruno and Ginger: For all the LGBT based events, 
Andrea: For all the younger crowd of singles guys and gals looking to meet the special someone.
Angie: For all the 40+ crowd of singles
Steven and Ken: For all the health activity based events,including outdoor activities, hiking, rafting, fitness competitions, paintball war games, and so much more.
Kim and Zack: For all the college and university events planning singles meetup.
Sandra: For all African American related singles events planning
Karla and Jane: Working on seminars and workshop about dating and relationships
Sally: All events related to Young adults programs.
Our goal is to provide you a full service event that will cater to all members and make it fun and exciting for you. We look for the venues, Emcee the event, take care of the matches and send email to all the participants who have successfully been match with the right person. Let us have fun and meet your significant other with Lightning Speed Singles Mixer.

Company name: Lightningspeedevents.com

URL: www.lightningspeedevents.com
"International Singles Mixer" for 30's & 40's and locals who wants to meet them: Padlock and Key