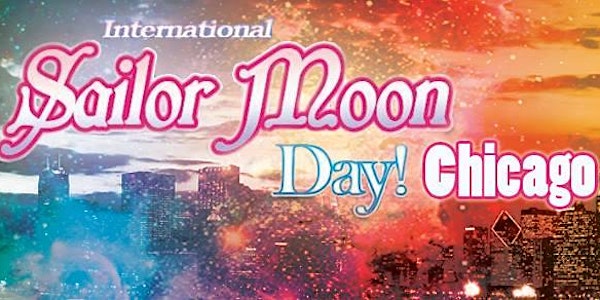 International Sailor Moon Day: Chicago
When and where
Location
Nox Arca Theatre 4001 North Ravenswood Avenue #405 Chicago, IL 60613
Refund Policy
Refunds up to 1 day before event
Description
In the name of the moon, let's celebrate!

Join the cast of Moon, Prism, Power! A Sailor Moon Parody and Otherworld Theatre Company
for the annual international celebration of the beloved anime and manga, Sailor Moon!
This is the official Chicago Chapter of International Sailor Moon Day, which will kick off August 4th - August 5th, 2017.
You don't want to miss this fun-filled weekend adventure with everything from cosplay, karoke, crafts, food, and even some late night burlesque.
Information and schedule below. Please note that space is extremely limited, so be sure to pick the events that you would like to attend ASAP or buy a weekend or day pass to ensure you can get into everything.
______________________________
Friday, August 4th
Sailor Moon Burlesque Kick-off Event | 8 PM - 11 PM | Ages 21+: Jedite from the "Love Line" hosts this unique late night variety show event featuring songs, burlesque, and more! Sip some wine, snack delicious baked goods, and enjoy the show! Featuring burlesque talents from Foxie la Fleur (Queen Beryl) and Heather N Lace (Luna).
Saturday, August 5th
Sailor Brunch: 1 PM - 2:30 PM: Waffles on a stick, mimosas, cookies, and hilarity! Costumes encouraged as you take pictures with Sailor Moon and your favorite Sailor Scouts at our photobooth. Also, adorable Luna will answer any of your questions about life and love!
Crafts with Serena: 3:00 - 4:00 PM
Serena leads the charge with an amazing craft session with her pals Amy and Luna. What will you create? ($5 fee covers crafting materials)
Trivia with Sailor Mercury: 4:00 PM - 5:00 PM How well are you in the know in regards to the Sailor Moon Franchaise! Take Amy's quiz for your chance to win amazing prizes!
6:00 PM - 6:30 PM - Pizza Party!: Pizza Arrives! $5 includes your slice of pizza and drinks.
6:30 PM - Sailor Moon Open Mic Fans: From hilarious stories to Mary-Sue Fanfiction, come and share your Sailor Moon Experiences!

8:00 PM - Karaoke with Sailor Venus: Sailor Venus comes out and hosts Karaoke! Choose from some of your favorite Sailor Moon songs as well as all sorts of geeky tunes throughout other fandoms.
9:00 PM - Dance Party! From Club remixes to DDR hits, come dance the night away with the Sailor Guardians!