International Puerto Rican Heritage Film Festival
Description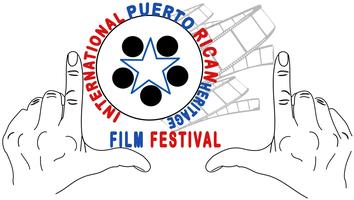 The First Annual International Puerto Rican Heritage Film Festival will feature 34 short films of 30 minutes of less on the subject of Puerto Rico, its people, including those in the Diaspora, or that have a Puerto Rican in a key production role. Screenings will take place at the Poet's Den in Spanish Harlem.
Beginning with an opening ceremony at noon, the screenings continue until midnight. It will also feature 3 panels to discussion various related topics. Refreshments & light food as well as the Poet's Den current art exhibition will entertain audiences, sponsors, program advertisers & well wishers, and audiences.
Closing reception will begin at 8pm.
MISSION:
The mission of the International Puerto Rican Heritage Film Festival is to recognize the Puerto Rican community's place in the history of the City of New York as its first and largest Spanish-speaking group to migrate & settle and who made it possible of other Caribbean & Latin Americans to do the same. The festival also seeks to display and maintain the richness of Puerto Rican cultural traditions, creative expressions, and contributions to the welfare and growth of the United States.

Lastly, the International Puerto Rican Heritage Film Festival's mission is to encourage narrative and documentary film making for the purposes of archiving the continuous presence, development, and contributions of Puerto Ricans, our culture, our tradition, our creative (collective & individual) thought, and contribution to the social fabric of the global community.
Doors Open: 11:30am
Progam schedule:

1st program: 12:00pm
2nd program: 3:00pm
3rd program: 6:00pm*

4th program: 9:00pm*
Closing reception: 11:00pm*
*(approximate times)

Film submission rules, deadline & submission fee:
Any genre(Sci fi, comedy, doc, fiction, drama, etc)
Key personnel MUST be Puerto Rican (Producer, Director, DP, Editor, Actor(s))

Or subject matter MUST be either Puerto Rico or its people (diaspora included)
All films/video under 30 minutes (after closing credits)
Deadline 15 October, 2011 (extended til 31/Oct)
Submission fee $10.00
All Day Pass (all screenings & panels) $25/pp

General Admission (1 film screening & 1 panel) $15/pp

Films (1 only) $10/pp
Panel Discussions (1 only) $5/pp
Concession beverages & snacks available

For sponsorship & program advertisement: www.iprhff.com