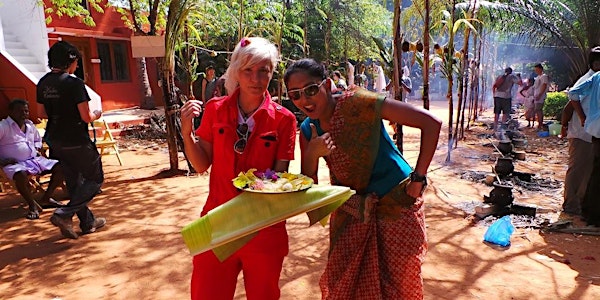 International Pongal Festival
By Chennai Event Management Services - Travel Scientists
Date and time
January 13, 2017 · 10am - January 16, 2017 · 5am IST
Location
Thoothukudi Bremajothi Farms Thoothukudi, TN India
Refund Policy
Contact the organizer to request a refund.
Description
Dance through the night in paradise, get hypnotized by the ancient dances, sway to the melodies of Indian and International rock and folk… Make traditional arts and crafts, get blessed by an elephant, travel to Bollywood for a while, mingle with party-people from all around the world, camp out under the moonlight, get swept away by Fire Eaters, cool off at a gigantic shower, sit back and open your heart to music and culture… become a part of everything that makes Pongal Fest the perfect mélange of honoring traditions and partying to modern tunes.
Pongal Fest is a celebration in honor of the harvest festival in South India. It is a time when locals give thanks to nature and celebrate the circle of life, providing them with valuable crops. To promote this occasion, the Travel Scientists decided to organize a three-day festival on Bremajothi Farms, a uniquely beautiful location not far from Tuticorin. A vibrant turmoil between local art and music traditions, there will also be a number of international rock-folk performances to create a truly diverse scene. For the time of the festival, Bremajothi Farms will transform into a veritable village, with entertainment and activities around every corner. Visitors will be surrounded with unique landmarks and breathtaking botanical wonders.
www.pongalfest.com
About the organizer
 The crazy Travel Scientists who brought you the world-renown Rickshaw Challenge and the Bullathon are working day and night to bring you amazing adventures of a lifetime. This is not just a travel agency, we thrive on thrillseeking quests and are always thinking up new ways to challenge you. With a truly international team and offices across the globe, we understand what it's like to push yourself to the limit... and experience things that others never would.