About this Event
Outlook Conferences is pleased to welcome you all for "International Pediatrics Conference(OLCPC-2019)", which will be held at Venice, Italy during November 11-12, 2019, aims to become the leading annual conference in fields related to Pediatrics. This conference have an elemental feature to the world distinguished motive speakers, plenary speeches, young Investigators & Researchers Forum, poster presentations, oral presentations, technical workshop and scientific sessions.
The goal of OLCPC-2019 is to bring together researchers, scientists, and scholar students to exchange and share their experiences, new ideas, and research results about all aspects in Pediatrics, and discuss the practical challenges encountered and the solutions adopted.
This conference offers good opportunities for the researchers and delegates to exchange new ideas, and to establish research and/or business links, as well as to build global partnership for potential collaboration. We sincerely hope that the conference will help advance knowledge in relevant scientific and academic fields.
We sincerely hope that this serves as an international platform for meeting researchers from around the world, widen professional contact and create new opportunities, including establishing new collaborations.
We are looking forward to seeing you at OLCPC-2019 in Venice, Italy.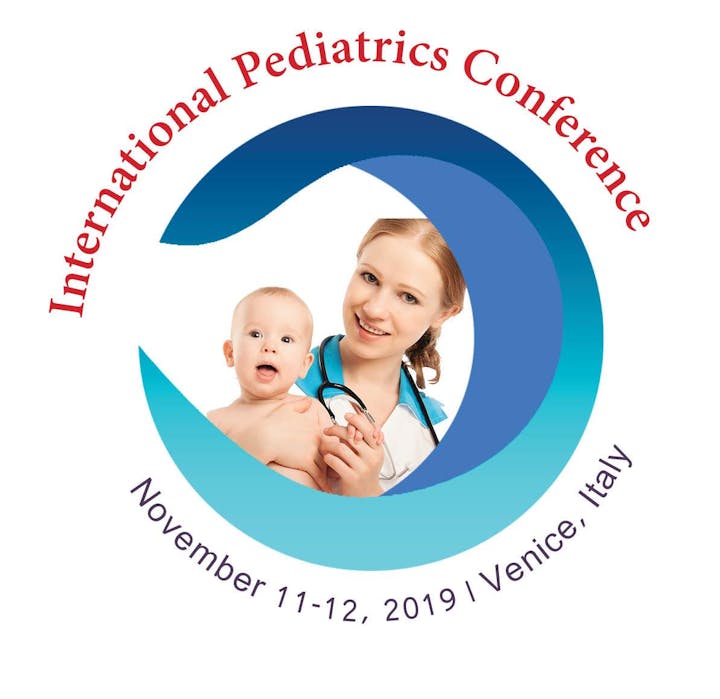 http://outlookconferences.com/olcpc-2019/

Dear Colleagues, Scientists, Researchers and Friends,
The aims and objectives of this unique Conference are to promote the highest standards
for the management and support of patients in Neonatology and Pediatrics, and to offer the upgraded knowledge about recent developments in these fields. The advance and the effectiveness
of childcare and the increase of the quality of patients'life are the main purposes of the congress.
This monumental event features lots of opportunities to network with partners from the entire
World in an exciting environment whilst sensing an explosive burst in Translational Research &
Applications to create innovations in Neonatology and Pediatrics.
Our personal goal is to open a Forum to facilitate the exchange of knowledge and experience
and to invigorate the field with young scientists, researchers, business entrepreneurs and specialists
in the regulatory affairs. The Conference will secure the participation of many established leaders
in different specializations, and will open a green light for focusing on the generation of solutions
to the many challenges existing today in the pediatric feld. Specifc proposals to encourage
investment in innovation for the improvement of child health will also be presented.
In this sense, the theme reflects our willingness and enthusiasm to offer a really innovative
and imaginative Program whilst presenting attractive lectures and sessions with well-balanced
inputs from academia, industry and policy makers. The Conference will provide the ideal forum
to stimulate ideas and establish collaborations as well as to initiate intense discussions to secure
projects of the newest generations and to feature a highly interactive, stimulating and multi
disciplinary Program including workshops, plenary sessions and panel discussions.
We are sure that you will find the meeting enlightening and inspiring. Come to share stimulating
perspectives about the new frontiers in Neonatology and Pediatrics. We hope that, despite the
intense scientific program, you will be able to get some glimpses of the wonderful Venice, one of
the most fascinating city in the world. The charm of its canals, historical buildings, narrow streets,
and romantic bridges will capture your eyes and your heart and will remain in your memory for
ever.
You are Welcome: enjoy the Conference and the beauty of Venice!!!