International Nanny Training Day 2019 - Roseville, CA
Description
Capitol Park Nannies & Staffing is thrilled to host one of National Nanny Training Day's events in Roseville, CA. All nannies and childcare-related professionals are welcome to attend! This one-day event will include speakers with specialized expertise and extensive professional experience. National Nanny Training Day provides a unique opportunity to strengthen your skill-set with knowledge and tools that can be easily applied to your career. Attendees will also be able to network and socialize with other like-minded professionals.
Please note that attendees must purchase their tickets by 6:00 PM on April 12th, 2019. All attendees must be accounted for, as unexpected same-day arrivals are not permitted for this special event.
SWAG BAG • RAFFLE • CERTIFICATE OF COMPLETION • NETWORKING
---
Schedule
9:15am - 9:45am
Check-In
9:45am - 11:45am
Topics: How to safely install and utilize child car seats & How to ensure children's safety in/around the home (including water safety).


Jennifer Rubin, Safe Kids Greater Sacramento Coalition Coordinator
Jennifer Rubin is the Injury Prevention Program Lead at Dignity Health Mercy San Juan Medical Center. Part of her position includes serving as the Coaltion Coordinator for Safe Kids Greater Sacramento. This coalition includes over thirty agencies that come together to keep children in the Sacramento area safe from preventable injuries. Jennifer has been a Certified Child Passenger Safety Technician since 2005 and Technician Instructor since 2008.
http://www.safekidssacramento.org
11:45am - 1:00pm
Lunch & Networking
Lunch will be provided!
1:00pm - 2:00pm
Topics:

How to talk to parents about the kids, including how to tackle tough conversations concerning health, development, and behavior.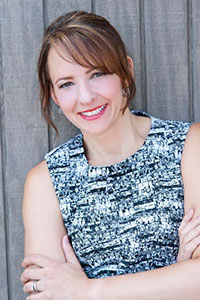 Dr. Deborah Gilboa, Parenting & Youth Development Expert, Critically Acclaimed Author

Internationally respected expert, Deborah Gilboa, MD, is the founder of AskDoctorG.com. Popularly known as Dr. G, she is an industry leading speaker, author, social influencer, and media personality. She is a regular on NBC's TODAY and has appeared on numerous other local/national television talk shows and news programs throughout the U.S., including The Doctors, The Hallmark Channel's Home and Family, Good Morning America, Fox News, and The Rachael Ray Show. Additionally, she regularly contributes to Today.com, Huffington Post Parents, Your Teen magazine, Parents magazine, and MSNBC.com. She is also the author of the critically acclaimed book, How to Get the Behavior you Want... Without Being the Parent you Hate! Dr. G will explore ways for caregivers to approach parents and work together in the children's best interests with Sue Downey in an informative recording that will be played for attendees.
https://askdoctorg.com/
2:00pm - 3:00pm
Topic: How to develop and maintain healthy sleep routines/schedules for children.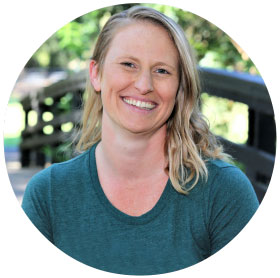 Charleen McDaniel, Certified Sleep Sense Consultant, Founder of Sleep Happy Baby

Charleen McDaniel is the founder of Happy Baby Sleep Consulting and a Certified Sleep Sense Consultant. Charleen partners with families to develop custom sleep sense plans that result in well-rested parents and babies/toddlers. She enjoys spending quality family time with her husband and son in Sacramento, CA.
http://www.sleephappybaby.com/
3:00pm - 4:00pm
Problem-Solving Discussion Panel
Rachel Urtiaga & Aimee Gandy
Attendees will have the unique opportunity to ask local industry leaders and childcare experts about issues or situations they are personally experiencing with families. The panel speakers will address your question or concern and offer knowledgeable advice/recommendations. Please note that this panel session is optional and attendees may choose to depart before it begins or at any time throughout the hour. However, raffle prizes and certificates will be handed out during this time as well.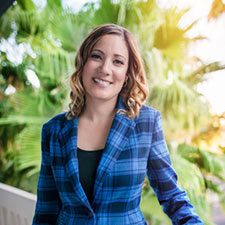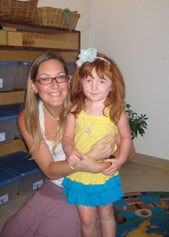 Rachel Urtiaga, Owner of Capitol Park Nannies & Staffing, Positive Discipline Educator
Rachel was a professional nanny for ten years and is now a mother to her adorable son named Sage. She is a Certified Positive Discipline Educator and member of the International Nanny Association. Rachel pours her heart into her profession while meeting and exceeding industry standards. She has founded Capitol Park Nannies & Staffing (a boutique Nanny Placement Agency) on integrity, passion, and good-intentions. Being a mother herself, she is fully commitment to placing families with high-quality childcare professionals.
https://capitolparknannies.com/
Aimee Gandy, Positive Discipline Educator, Montessori Preschool Teacher
Aimee Gandy is a seasoned professional in the childcare field, as she has been working as a Montessori Pre-K Teacher for more than ten years. She absolutely loves children and working with pre-schoolers. Besides teaching Pre-K, Aimee finds sharing her Positive Discipline knowledge with teachers, parents, and caregivers to be very rewarding. She educated local parents with comprehensive Positive Discipline courses in Sacramento, CA for several years.
---
Sponsors include, but not limited to: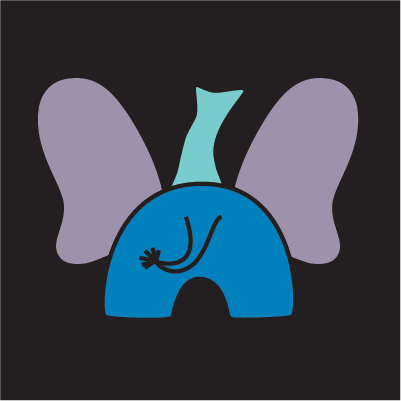 BusyKidz Play Town and Coffee Shop
---



Nannypalooza - Nannypalooza is a national nanny conference. Designed by nannies, for nannies, the gathering is an amazing weekend of learning, connecting, and growing as a professional. Nannypalooza sponsors National Nanny Training Day.