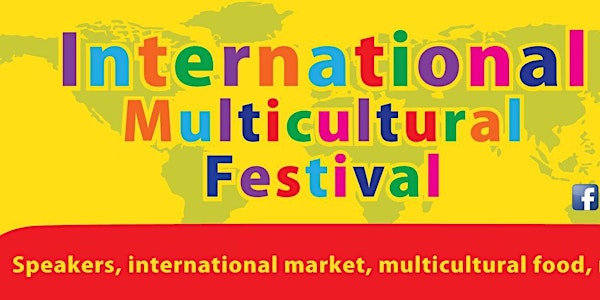 International Multicultural Festival (IMfest 2018)
When and where
Location
Sahara Lounge 1413 Webberville Road Austin, TX 78721
Description
This festival is derived from the idea that we are all different and unique, and yet, we are all the same. We may look different, speak different languages, hold different practices and beliefs. But when we look inside ourselves, we are still the same.
This
Saturday September 29th from 1 until 8pm at the Sahara Lounge the International Multicultural Community will host an artists' market on the patio and incredible live music and dance programming inside! This is a FREE EVENT with RSVP!
Please come out to celebrate world cultures, diversity and more....
1-1:30 Afro-Jazz featuring Ibrahim Aminou on Kora
1:45-2:30 Ley Line (duo) - world folk
3-3:45 Julie Slim & Rendezvous - international jazz
3:45-4:15 David Sha - hip-hop
4:15-5 Flying Balalaika (trio) - Russian gypsy
5-5:30 Bellydance with Rania
5:30-6:30 Sitarji - Indian Raga fusion
6:30-7 Preya Mangalat Patel of the Devi School of Dance - classical Indian dance
7-8 The Crying Monkeys - Brazilian choro
(MORE ACTS TO BE ANNOUNCED!)

We encourouge you to wear your International Multicultural Attire (this is not a must but it will be great if you come out looking dope representing any culture...(We will have photographers on sight)

All programs are intended to focus on international cultures such as food, fashion, vendors, music performances, dancing, crafts....

STAY TUNED FOR MORE UPDATES

FOR INQUIRIES:-
HOTLINE- 512-363-281Four (TEXTS ENCOURAGED)
For Collaborations, Partnerships Please email office@imfest.net
For Vendor Application https://www.eventbrite.com/e/international-multicultural-festival-imfest-2018-tickets-50207065685#tickets
For Sponsorship and Brand Recognition please email office@imfest.net
For Media please email office@imfest.net

#everythingmulticultural
#immulticultural
#internationalmulticultural
#imfest
#intermultfestival

This event is brought to you by International Multicultural Community with additional support by the following amazing people and organizations:-
1. Cultural Arts Division of the City of Austin Economic Development Department.
2. Austin Creative Alliance
3. Sahara Lounge
4. ABASA
5. Autosol
6. Imiko Millers and Eclectic Shade Magazine
7.#fortheloveofmusicproduction