BUSINESS OWNERS - START YOUR ENGINES ON OCTOBER 26/27!
About this event
I'm Darlene Ziebell and proud to announce the first International Mastermind of like-minded business owners. I'm inviting you to register and participate in this first international session.
Think of this opportunity as joining the Ferrari of Mastermind Groups. This mastermind is different in that it aims to allow business entrepreneurs from various countries to meet online, share expertise, and challenge one another to think critically and make better business decisions. It's a borderless human world where integrity, experiences, and relationships matter.
What happens in this group? It is a peer advisory group of no more than 15 business owners in non-competitive industries with no other agenda than to help each other grow. Through motivation, education, and connections, together, we can build sustainability.
Register today for this FREE live – ZOOM introductory session and meet your peers from around the world. Please check the date and time zone for your Country. For some, it will be held on October 26 and others on October 27.
North America - October 26, 2021, 8 PM Pacific / 11 PM Eastern.
United Kingdom - October 27, 2021, 4 AM
Sydney - October 27, 2021, 2 PM
Auckland - October 27, 2021, 4 PM
Frankfurt - October 27, 2021, 5 AM
Rio de Janeiro - October 27, 2021 Midnight
Lisbon - October 27, 2021 4 AM
Please join us by registering now. Space is limited. Together we will build leadership and excellence to elevate your business and deliver sustainable growth through ongoing collaboration.
I look forward to meeting you all.
Darlene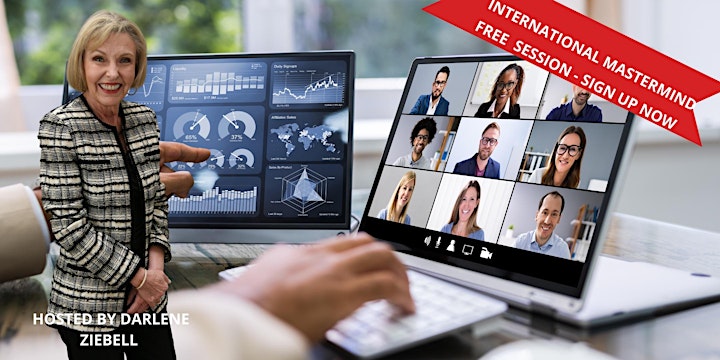 Organizer of International Mastermind - The Ferrari of Mastermind Groups