Description
It's been years since the term "globalization" was first used. With the help from localization specialists, many companies have entered new markets successfully and they're doing it faster than ever.
Search job postings and you'll see that "localization" is one of the top skills sought after by many comapanies. Whether you're a company which has already entered many markets or you're a startup going after your first international market, there is a need to constantly update your messaging and stay relevant in each culture and keep up with the trends. Localization specialists are key to a company scaling their business for a global audience.
During this panel discussion, you will hear from a variety of speakers who have successfully worked with companies small and large to enter and grow in new markets. You will get an idea of what it takes to come up with a market expansion strategy. We'll discuss the speakers' impressive backgrounds, hear about case study examples, and learn what skills are needed to call yourself a localization specialist. Drinks and finger foods will be provided. RSVP now as this event is sure to sell out.
Speakers:
Thomas Arend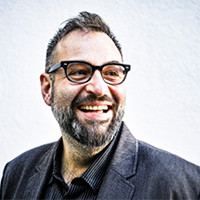 Dr. Thomas Arend was Airbnb's Head of International Product before he started his own business in early 2014. Prior to joining Airbnb, Thomas led Twitter's International Product, drove Mozilla's mobile effort and ran strategic initiatives at Google. Thomas changed the face of the Google homepage for hundreds of millions of users. Previously, Thomas was at the IBM Research Center and at SAP, where he launched the world's first mobile business application for a Tablet and worked in the office of the CEO.
Thomas holds a Masters degree in Mathematics and Computer Science from the Berlin Institute of Technology (TU Berlin). He earned his PhD degree in Artificial Intelligence and Human-Computer Interaction in 2003.
Wakana Omija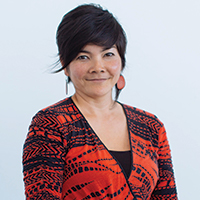 Born and raised on the beautiful island of Okinawa. Curiosity and opportunity lead her to live in various places in the world since she was 15, including U.S., England and Singapore. She was originally trained as a product designer but worked in theater, then as an international brand development manager for a Japanese boutique sake brewery for 10 years prior to joining the Innovation Booster team at btrax. She believes that creativity can be applied to business and she successfully launched and established Akashi-Tai sake brand in the UK and other European countries.For the Innovation Booster projects she works with Japanese corporate teams to teach them how to think outside the box.
Wakana is a mom to a 6 year old doggy and a 3 year old human, and much of herfree time is devoted to her family but in her free time, she is an avid yogi and also enjoys cooking.