INTERNATIONAL LEADERSHIP OF TEXAS SUBSTITUTE ORIENTATION - DALLAS COUNTY
Description
ILTexas Substitute Orientation
The 17/18 school year brings new changes to the ILTexas Substitute program. The first being the mandatory Substitute Orientation that will take place during the summer of 2017. All Substitutes who plan to work with ILTexas will be required to attend the orientation session: Substitutes will not be able to accept any assignments for the new school year until orientation has been completed. This will be an interactive orientation session; business casual attire required.
All Substitutes new to ILTexas will need to bring their original, signed social security card, a voided check or bank letter for direct deposit, and documents to satisfy the Federal I-9 form (for a full list of acceptable documents please see the FAQ's section).
Please select an orientation session and plan accordingly. We look forward to seeing each of you!
FAQs
What should I bring to the event?
New Substitutes to ILTexas, will need to bring the following:
Original signed social security card
A Voided Check or Bank Letter for Direct Deposit
Documents to satisfy the Federal I-9 form (driver's license and social security card are most common).
Please see the complete list of acceptable documents for a full list of documents that will satisfy the Federal I-9 form: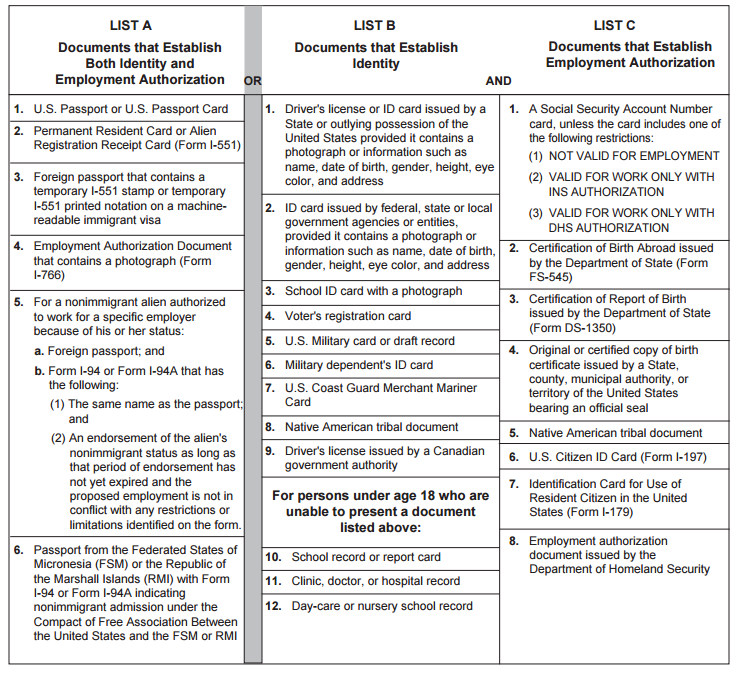 How can I contact the organizer with any questions?
Please contact the ILTexas Substitute Office by email Viviana Castro de Cardenas at vcastrodecardenas@iltexas.or or Felecia Phillips at fphillips@iltexas.org.
Do I have to bring my printed ticket to the event?
Yes, please prin the ticket and bring to the Orientation session.