Description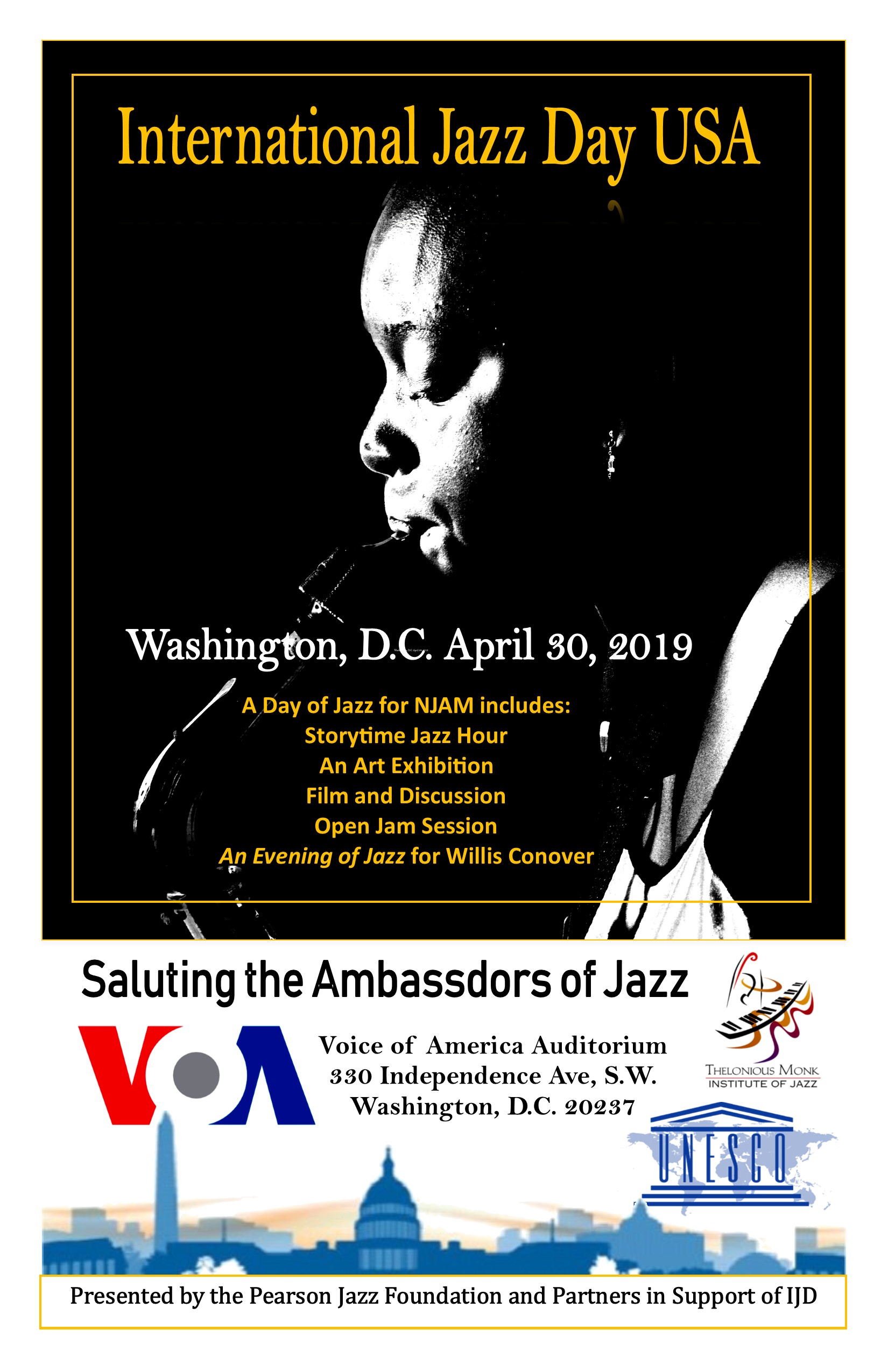 Come join the Skipp Pearson Jazz Legacy Foundation as we join our partners in the arts for a full day of wonderful; programs in celebration of the last day of National Jazz Appreciation Month and in support of International Jazz Day APRIL 2019.
Schedule of Events:
9:00 am Doors Open
Note: Federal and State Photo I.D. are required to pass through security at the Wilbur J. Cohen Building/Voice of America.
10:00 am Storytime Jazz Hour for Children
The children of Washington, D.C. and surrounding areas will be treated to a very special performance of the Foundation's original tale to start learning about Jazz entitled: The Little Boy Who Hated Jazz.
Noon Jazz Lunch Hour
Come hear a group of young lions of Jazz roar. Box lunches are available when you make a donation on-line at:
1:00 pm Film Showing and Discussion: The Jazz Ambassadors:
Director: Hugo Berkeley
The Cold War and Civil Rights collide in this remarkable story of music, diplomacy and race. Beginning in 1955, when America asked its greatest jazz artists to travel the world as cultural ambassadors, Louis Armstrong, Dizzy Gillespie, Duke Ellington and their mixed-race band members, faced a painful dilemma: how could they represent a country that still practiced Jim Crow segregation?
3:00 pm Snack Box Jazz Hour
Private Event for VOA Employees only!
Come and hear a group of High School Jazz players as they play a set of Swing Music.
4:00 pm The Art of Jazz on View Exhibition
6:00 pm Come Meet a Maker of Jazz Reception
7:00 pm An Evening of Jazz for Willis Conover (Live Broadcast)
Live streaming