Sales Have Ended
Ticket sales have ended
THANK YOU!
Sales Have Ended
Ticket sales have ended
THANK YOU!
Description
Gather the best of VR/AR/MR startups or enterprises and the most serious investors in that great economic capital of Switzerland: Zurich.
PRIME PARTNERS
We're partnering with Google, Microsoft, Zurich ICT Cluster, Swiss ICT Investor Club (SICTIC) and great companies for this premier event: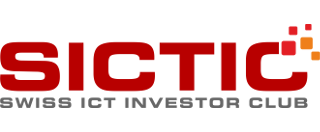 ---
CAUTION: places are limited
---
WHAT MAKES THIS EVENT DIFFERENT?
Too many exhibitions, too many conferences and shows in VR/AR/MR...Yet another VR Show?
No!
This is unique because:
It is not big. We are looking for quality not quantity. It's on a human scale. You won't miss anything. You won't be frustated because your two preferred speeches will be running at the same time.
It's focused: Investment. You'll come here because you want do business not to navigate between big stands, demonstrations etc. Plus, you'll be in one of the most powerful economic cities in the world: Zurich.
After the conference : the investors will know more about VR/AR/MR and the startups will better know what the investors are looking for.
All of our speakers are high level.
It's our first forum but with two of the best and biggest companies in the world as partners: Google and Microsoft!
WHY ATTEND?
Meet great startups and established companies
Find high-growth investment opportunities
Get the latest insights into the AR, VR & MR market, so that you can invest with confidence in the most promising businesses
Diversify your technology portfolio
Network with experts, startups and fellow investors to discover new opportunities
PARTICIPANTS:WHO'S INVITED?
Investors : looking for unique investment opportunities in AR, VR and MR
Startup And Innovators : seeking funding and partners for their business
Companies : in search of cutting-edge technology to achieve outstanding operational efficiency
Journalists : looking for exclusive interviews and scoops in AR, VR and MR
JOIN US AS A SPONSOR OR A PARTNER
Maximize your brand visibility and engage with hundreds of tech enthusiasts and investors
Establish yourself as a leader in the VR/AR/MR field. Partnering in the first event of its kind– the "International International Investment Forum in virtual, augmented and mixed reality" (#IIFVAR) allows you to make a major impact
Extensive global media coverage throughout the event
Showcase your involvement in an exciting new industry
Variety of sponsorship levels available, at SSVAR, we would love to work with you to create the ultimate experience for your brand.
Interested? Contact us: contact@ssvar.ch
JOIN US AS AN INVESTOR
Tap into the high growth of the VR, AR & MR market
Get privileged insights into this emerging market and understand the current trends, pointing towards future growth
Find the most promising business ventures that can lead to high profit.
Be part of the exclusive group of investors who will catch the first wave of opportunities at the first international investment forum solely focused on AR, VR & MR
JOIN US AS A VR/AR/MR STARTUP OR SME
Find the right partners and funding for your business
Get expert and community feedback on your ideas
Learn best practices from fellow VR, AR & MR companies
Take an active part in the first international investment forum solely focused on AR, VR & MR
PROGRAM
10:00 AM START
10:15 AM CONFERENCES Part 1
12:00 PM CATERING
01:00 PM CONFERENCES Part 2
4:00 PM DEMOS / INVESTOR-STARTUP MEETINGS
6:00 PM COCKTAIL, NETWORKING
7:00 PM CLOSING
SPEAKERS LIST

& SESSIONS
Business & Industry
The 12 Industries Impacted By Augmented Reality. Why? by Christine Perey
Healthcare and Education in VR/AR by Dr. Shafi Ahmed
Digital Technology in Action: New Era of Virtual Tourism by Arthur Clay
HoloLens For Business: An Overview by Laurent Bugnion
Empowering Teachers and Students with VR, AR and AI Using Immersive Virtual Learning Simulations by Michael Bodekær Jensen
Automotive Industry in China: A key augmented reality market by Philippe D. Monnier
Design & Technology
Why Haptics Are Important For VR/AR/MR? by Eric Vezzoli
Impact of Spatialized Audio in VR/AR/MR Applications by Scott Marshall
Building The Perfect VR Demo Room by Rupert Breheny
Design Approaches For Immersive Experience Such As AR/VR by Mark Melnykowycz
Daydream And Tango: Google's Road To Mobile VR And AR by Simon Lynen
Entrepreneurship & Innovation
Economics Of VR Arcades by Ronny Tobler
SME Instrument & Innov FIN: EU Programmes For Innovative SMEs in VR/AR/MR by Dr. Daniel Dumitrescu
Looking For The AR VR Killer Application by Giovanni Landi
Why Technology Is Not The Only Key To Success In Augmented Reality Projects by Matthias Kaenzig
Think Virtually: A New Initiative For Shaping The Future Of AR And VR by Dr Marco Sacco
---
---
Swiss Society of Virtual And Augmented Reality
Our mission is to be the catalyst for VR and AR technology in Switzerland
We bring together startups, investors and industry experts who can make that virtual future a reality
We are building a thriving community and strong partnerships, as we know passion is a key component of successful ventures