International Innovation Symposium 2014

Wednesday, May 7, 2014 from 4:00 PM to 7:00 PM (EDT)
Event Details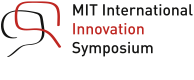 What: A Celebration in Kendall Square, Cambridge, MA
When: on Wednesday May 7th, 2014 - 4:00pm - 7:00pm EDT

Objective: to Showcase Emerging Companies
affiliated with the MIT Portugal Program
Where: Stata Center, 32-G449

The International Innovation Symposium (IIS)

is

a front-loaded "Demo Day" associated with the accelerator portion of MIT Portugal Venture Competition.  Participating startups present their ideas and companies to the MIT ecosystem community, investors, and other innovators

,

and have a chance for 1:1 fa

ce

-time with stakeholders and networking during a cocktail-poster rece

ption

.
This is a unique opportunity for emerging, international early stage technology startups to participate in an MIT training program, to become visible in the greater Massachusetts area, and to make contacts with potential partners and investors.
Registration opens at 4:00 PM

...

Libations

& N

etworking 5:

30 PM
| | |
| --- | --- |
| 4:00 - 4:15 | Registration |
| 4:15 - 4:20 | Introduction, Jose Estabil, MIT |
| 4:20 - 4:40 | Semyon Dukach*, Techstars, Entrepreneur |
| 4:40 - 5:30 | International Teams' Elevator pitches |
| 5:30 - 7:00 | Reception / Posters, Hors D'ouevres and Libations |
Please keep checking back for a list of partic

ipating companies
Health Tech
GlocoWise,

United Kingdom, Greece, Portugal

Diabetes cannot be controlled without accurate measurement of glucose levels. GlucoWise is an affordable, non-invasive, glucose-sensing device for the earlobe. This revolutionary technology allows diabetics to accurately and continuously monitor their blood sugar levels to better manage their condition. The glucose readings are instantly displayed on the device or can be transmitted via Bluetooth to a mobile app, uploaded to a cloud-based system, available to the patient or a doctor.
 
 
Iwaku,

The Netherlands

Iwaku helps users enhance their mood and feel more energized. One out of three people suffer from "social jetlag", resulting in chronic fatigue and other health effects such as obesity. Iwaku offers an mHealth platform to monitor the circadian rhythm combined with intelligent light therapy for the treatment of circadian rhythm disorders and mood disorders sush as S.A.D.
 
MetaCell

, Czech Republic

MetaCell s.r.o. is developing and commercializing a device and methodology to isolate and grow in culture rare circulating cells including circulating tumor cells (CTCs) and rare circulating endometrial cells. The method is size-based, antigen independent and leading to 99% recovery of viable cells which are cultured in vitro. MetaCell is targeting the Pharma, Bio and academic research markets and is interested to participate in clinical trials and other types of research studies.
 
RoPlaVac,

Portugal

RoPlaVac is developing a new strategy for vaccination against malaria, a deadly disease affecting half of the world's population, for which there is no effective vaccine. Our vaccination strategy, supported by the Bill & Melinda Gates Foundation, overcomes the safety limitations of alternative approaches, offering unprecedented versatility and efficacy
 
SmartFreez,

Portugal

SmartFreez developed a new high precision freeze-thawing technology that allows the biopharmaceutical industry to save up to $3 Bn during R&D and Production processes. It is the only one that delivers consistent freezing results for volumes up to 1000 lts, avoiding substance degradation. 
Smart Cities & Sustainability
Industrial Phycology

, UK

'Industrial Phycology' is an award winning, industry and government backed company that has developed technology that enables microalgae to be used at industrial scales as a wastewater treatment and material recovery process while meeting new discharge standards. Essentially we take wastewater and turn it in to clean water and money.
 
Moviq

, Italy, Israel

Moviq is an innovative solution for door-to-door travels. Moviq integrates different means of transportation, giving the user the opportunity to plan his journey and buy one single ticket from home to his final destination. Your ticket is in your smartphone and you won't worry anymore.
 
Sensefinity

, Portugal

Sensefinity is a platform to lower the implementation time for projects for the Internet of Things from months to days. The Internet of Things is a new era of the Internet where everything physical will be connected. By plugging our devices and registering to the platform projects can immediately start using the data gathered from their assets. Sensefinity, the Internet of Things for the Masses.
 
Watgrid

, Portugal, The Netherlands

WATGRID proposes a smart meter for monitoring the quality of water provided by water utility companies and leakage losses from distribution networks that can amount to 50%. WATGRID's unique contribution is based on a patented low-cost and multi-parameters sensor that can work as separate module or be integrated into a smart water meter.
IT & Web
Cloud Fender

, Slovak Republic

Today's cloud storage is fragmented, non-secure and hard for users to keep track of who has access to their data. Cloud Fender is a security platform for SME's and consumers that protects all their cloud data. The platform ensures clouds are kept healthy and secure by providing malware protection, access monitoring, usage optimization and alert notifications of approaching threats.
 
eSolidar

, Portugal

eSolidar is a solidarity platform that connects and empowers the community to boost nonprofits awareness and sustainability through technological and social impact tools. Anyone can sell/buy and donate a commission to a nonprofit, bid exclusive items and experiences from celebrities (where the money reverts to a cause), and buy unique products directly from nonprofit organizations.
 
iGeolise, UK
iGeolise has built a way to search maps by time. We license this ability to other location based apps/sites so they can search their data by time, e.g. where is a restaurant within 25 minutes public transport. Early results show a huge increase in conversion when searching by time.
 
 
O2MC

, The Netherlands

O2MC offers a new way of creating value from digital data by delivering a powerful

real time data engine

, a (new)

flexible programming language

and a highly skilled and educated (MSc en pHD) team to create value for partners and end customers. O2MC fits in digital Big Data Landscape, specialized in Volume and Velocity.

 
 
Powzy

, Switzerland

Powzy monetizes 90% of non-paying mobile app users by providing a fully automated platform for brands to offer sponsored in-game items.
 
Samebug

, Hungary

Samebug offers the IT industry

CrashManagement

services and a

Crowdfixing

network.

CrashManagement

services provide real-time analytics in a very compelling user interface. Our

Crowdfixing

network automatically connects developers working on fixing the same bugs. There's nothing like it on the market today.

Consumer Product & Services Other
2izzy

, Portugal

2izzy it's a middleware solution, that will directly connect the merchant bank to the customer bank, under SEPA transaction regulation.
 
Amsterdam Scientific Instruments (ASI),

The Netherlands

ASI provides the next generation radiation (α, β, γ, n) cameras with enhanced contrast ("smart" pixels), higher frame rates (x103) and with unprecedented sensitivity (x103-­

‐

106), which enables scientists and engineers get beyond the limitations of current imaging technology, enabling the development of advanced solutions in fields such as life sciences, health, renewable energy or (nuclear) security.

 
MeshApp

, Portugal

MeshApp is the web application that allows you to consolidate into a single place the content and interactions from your social accounts, newsfeeds and e-mails. With a unified and streamlined experience, MeshApp uses an advanced organization system to eliminate the noise and stress, loss of time and privacy.
 
Octodon

, Russia

Octodon keyboard is a pocket alternative to full-sized mechanical keyboard. It allows blind 10-finger typing on handheld devices. A novice user can start typing on the Octodon keyboard in just a few minutes. The keyboard is implemented as a clip-case for best-selling mobile devices that works in all applications on Android.
*Keynote:
Semyon Dukach, incoming Techstars Director, angel investor and a serial entrepreneur, passionate about helping young entrepreneurs realize their most daring dreams.

Smeyon was born and raised in Moscow, Russia.  He came to the U.S. with his family as a 10-year-old in 1979. Semyon always had an interest in technology, so he studied computer science at Columbia University and co-authored work on virtual worlds at IBM Research in 1988. After taking a year to hitchhike through Southeast Asia, he went on to grad school at MIT, where in 1992 he authored the Simple Network Payment Protocol, one of the earliest ways to transfer money on the Internet. Shortly after, he joined the MIT blackjack team and spent several years feeling smug about being able to beat casinos around the world out of a few million dollars before finally realizing that it's not as much of a challenge as it might seem.

Event Hosted By
Prof. Charles L. Cooney, Robert T. Haslam (1911) Professor of Chemical Engineering and Faculty Director of the Deshpande Center for Technological Innovation, Jose Estabil, Director of the Program for Entrepreneurial Innovation, SkTech / MIT Initiative and  Luis M. Barros, Co-Director Industry, Entrepreneurship and Innovation, MIT Portugal Program 
When & Where

MIT Stata Center
Building 32-G449
32 Vassar St., fourth floor
Cambridge, MA 02139


Wednesday, May 7, 2014 from 4:00 PM to 7:00 PM (EDT)
Add to my calendar