Hindi film songs form a predominant component of Indian pop music and derive their inspiration from both classical and modern sources.
About this Event
INTERNATIONAL INDIAN CULTURAL FESTIVAL AND DIWALI PARTY @ UBC
with Buffet Dinner, music, songs, oldies, dance, kids activities, networking, get-together.
The much awaited Indian Cultural Festival is here at Vancouver City!
After a successful run across five cities and over twelve performances,Indian Cultural Festival, Organized By: Society For Makers, Artists, Researchers & Technologists is coming to Vancouver.
It is presenting a platform for talented dancers, musicians, and singers interested to exhibit their performance. Get ready to see an extravaganza of Hindi music, dance, and operatic celebrations at the biggest Bollywood event of the year. This event promises to bring to the fore an evening of intense spectacle and a glorious fare for the admirers of everything Bollywood.
Date: Saturday, 19th October
Time: 6 pm to 9 pm
Performances:
1. Classical Group Dance(Arno Kamalika)
2. Old Bollywood Song (Dr. Sunil Bhatt)
3. Garba (Flare Entertain)
4.Indian Classical Vocal(Keka Sengupta)
5. Kathak Dance with Ganesha Bandana (Mrs. Madhu Khare)
6.Indian Filmi Song
7.Bhangra(Vancouver Break Dancer)
8.Bollywood Live Band
(Jazz Anaamika)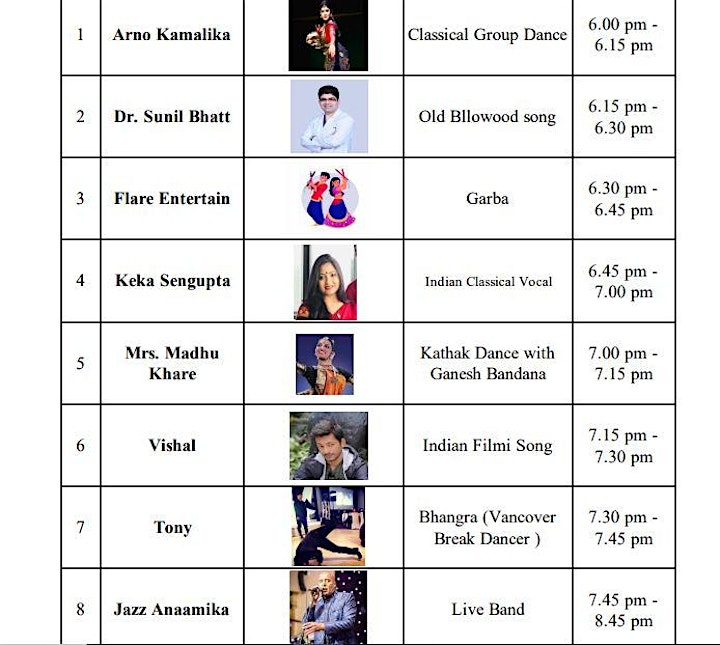 For More details-
Website: www.iicfestival.smartsociety.org(International Indian Cultural Festival)
Email: iicf.canada@gmail.com
Organized by the non profitable organization - Society for Makers, Artists, Researchers and Technologists. ( SMART SOCIETY CANADA)