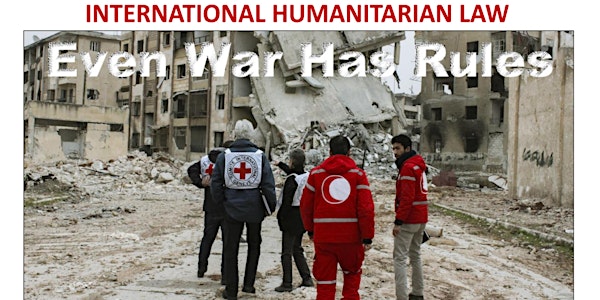 International Humanitarian Law: Even War Has Rules
Stephanie Willett will be teaching the International Humanitarian Law Course, Even War Has Rules
About this event
Please join us for the International Humanitarian Law: Even War Has Rules class with Stephanie Willett on Tuesday August 23rd, 2022 from 11:30 AM-1:00 PM via Microsoft Teams.
Please email Jill at jill.hofmann@redcross.org if you have any questions
This event is hosted and sponsored by the International Services Department of the American Red Cross Northern California Coastal Region, Central Coast Chapter.
***International Services offers a free service called Restoring Family Links, a program that helps reconnect families who have been separated by armed conflict, disaster, or other humanitarian crisis.
The American Red Cross is tasked with teaching the public about International Humanitarian Law (IHL); a set of universal rules which place basic limits on how war is waged.