International Home Based Online Business Talks

Tuesday, March 6, 2018 from 8:30 PM to 10:00 PM (Malaysia Time Malaysia (Kuching) Time)
Event Details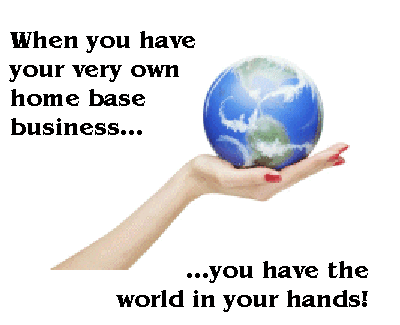 Webcast (some people know it as Webinar) is a method of conducting a meeting, presentation or business opportunity sharing session over the Internet. Instead of traveling to an office or business places, your computer or smartphone becomes the conference room.
Webcast offer several advantages for business owners, networkers, employers, investors and any other entities that need to communicate remotely with large groups of people.
It is more cost-effective, because participants can log on to the Internet to view a webcast from any location.
I and my business partners will conduct a home based business opportunity sharing session in a Webcast form from Kuching, Sarawak Malaysia. You can just stay at the convenience of your home, on your computer, connect to internet, or using smartphone and join our webcast session.
You will also meet other business people from Southeast Asia countries in our webcast room.
The session will start on Tuesday at 8.30pm-10.00pm (Malaysia Time)
Detail instruction on how to enter the Zoom webcast room link will be given via whatsapp, please ensure you given your active HP number.
Further inquiry, please call or text me at +60162025487
Add-On Session (by Certified Health Coach)
Human Immune System Problems Prevention And Control

The subject will be Transferceuticals, which is a relatively new field of medicinal research. Transferceuticals are the only new field of research and medicine officially endorsed by a major world government, Russia. Transfer factors aid the immune system to bring it back in balance with the goal of managing or preventing medical problems, such as asthma, allergies, undiagnosed pain, fibromyalgia, cancer, arthritis, dementia, autism and a host of other maladies. If you know anyone suffering from immunity problems, either chronic or occasional, then you and they will want this information. It could turn into one of the most important 45 minutes of your life.
Please PM at +60162025487  with your intention to participate, and I will furnish the log-on details for this webcast.
Thank you
When & Where

Internet via Zoom.us
Link will be provided via Whatsapp
Kuching, Sarawak 93100


Tuesday, March 6, 2018 from 8:30 PM to 10:00 PM (Malaysia Time Malaysia (Kuching) Time)
Add to my calendar
Organizer
International Entrepreneur, born in Jakarta stay in Kuala Lumpur and Kuching Malaysia.