International Hair Meet Up Day(INHMD) Presented by Made Beautiful in Austin...
Description
International Hair Meetup Day presented by made beautiful!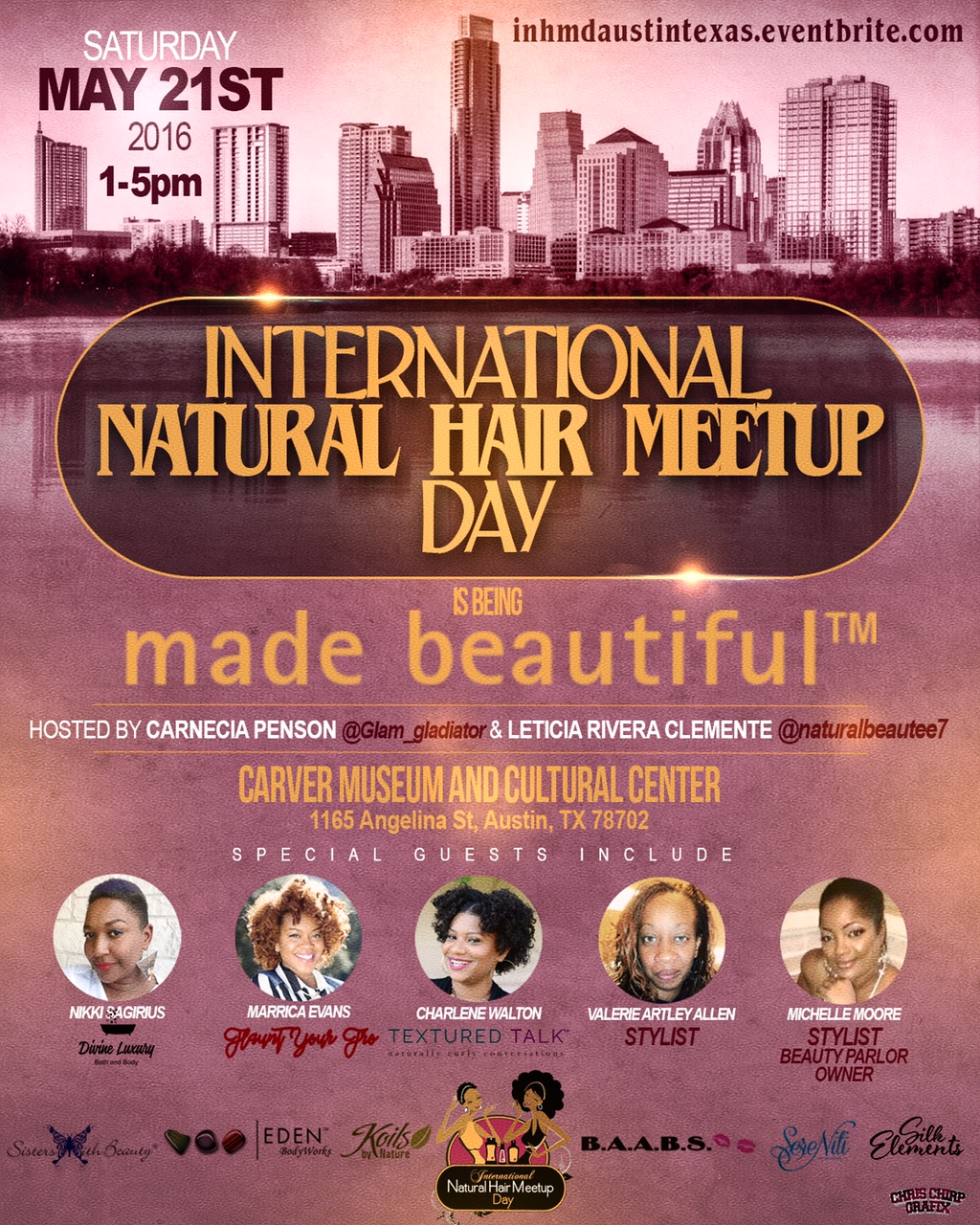 This event will be hosted by Carnecia Penson (Glam_gladiator) and Leticia Rivera-Clemente (naturalbeautee7)
International Natural Hair Meetup Day is an annual one-day event. Its purpose is to allow the opportunity for women across the country to meet in their own communities while networking, sharing and meeting (virtually) other women across the country participating in meetups on the same day. Natural hair meetups are events designed to share information, techniques, inspiration and products to aid individuals in their natural hair journey.
Please visit http://bymadebeautiful.com to get more information on these amazing products!
This event will consist of the following:
Motivation and Inspiration for the natural hair community
Natural hair beauty bloggers
Swag bags
Great Vendors
Giveaways
Raffles
Q&A Discussions
Natural hair showcase for youth
Networking and more
Come out and join us. Tickets are limited. All tickets sold at the door will be an additional $5.00 fee. Don't miss out on the VIP status.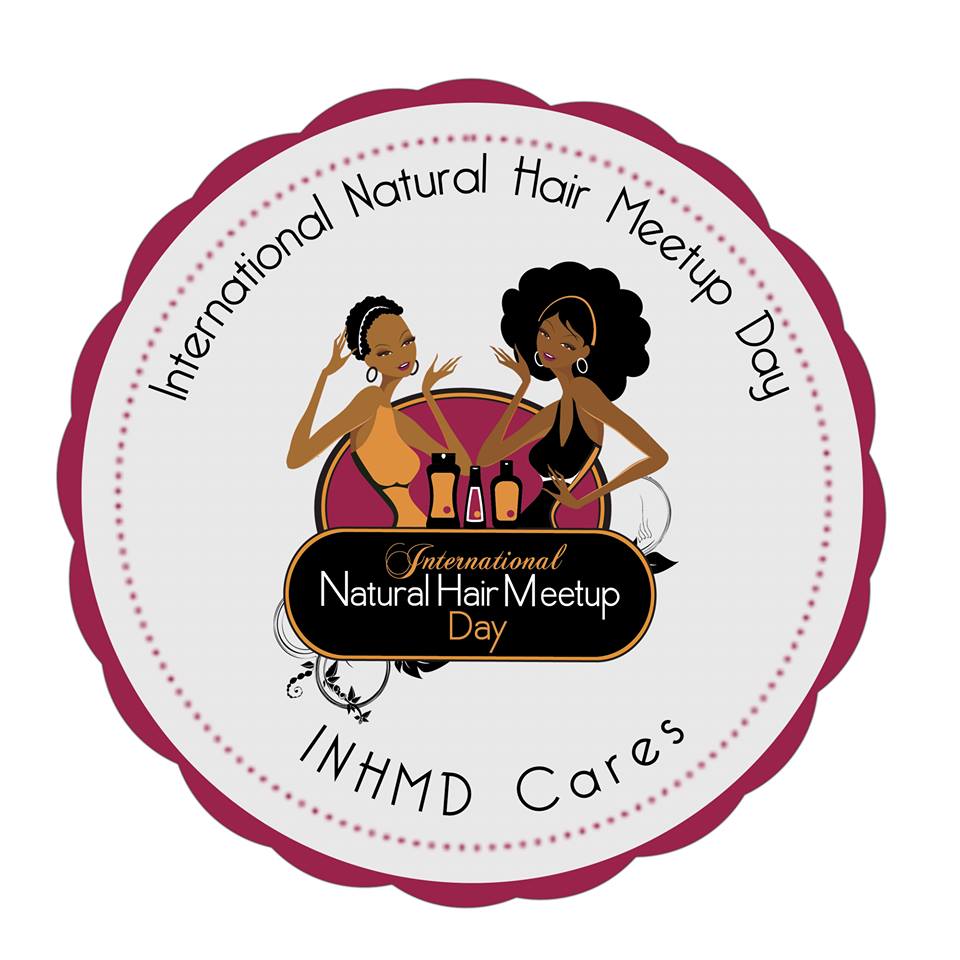 Since 2014, International Natural Hair Meetup Day has encouraged event hosts and our attendees to give back through INHMD Cares. It is designed to bring awareness and support to issues and causes closely related and important to the natural hair community. This year, we are highlighting two initiatives:
1. Heart Health and Disease Awareness: every INHMD event will have information about Hearth Health and Disease Awareness.
2. Blessing Bags for the homeless: We are asking INHMD Event Attendees to bring travel size toiletries that will be distributed to your local homeless population.
INHMD and every host attempts to provide the very best in edutainment and products at their event. Please help us pay it forward by participating in your local INHMD Cares initiatives.
In honor of Heart Health and Disease Awareness we are asking the attendees to wear red. If you wear red you will receive a raffle ticket for a giveaway.
This year we are asking attendees to bring travel size toiletries to be given to the your local homeless population. We will be creating Blessing Bags for the Homeless. We will be issuing raffle tickets as a thank you for your donation. One ticket per person. For every online donation you make you receive a raffle ticket to be enter into the prize giveaway.
2016 TITLE SPONSOR

2016 Sponsor are Koils by Nature, B.A.A.B.S., Sisters with Beauty, and Team Natural.
Kemp Studios is the official photographer of our event! http://www.thekempstudios.com/
ALL TICKET SALES ARE FINAL. NO REFUNDS.
Date and Time
Location
George Washington Carver Museum and Cultural Center
1165 Angelina St
Austin, Texas 78702