Event Information
Location
Tropicana @ Las Vegas (E)
3801 South Las Vegas Boulevard
Apt 03204
Las Vegas, NV 89109
Refund policy
Contact the organizer to request a refund.
Eventbrite's fee is nonrefundable.
Join the world's leading Scleral Lens Clinicians and Scientists for a lively afternoon of presentations and discussions about SL Research
About this event
The mission of the International Forum for Scleral Lens Research (IFSLR) is to advance the discipline of scleral contact lens prescribing through the coordinated efforts of evidenced-based research and clinical practice. This lively research-based meeting will be focused on short presentations followed by focused discussions on the current SL-related research and the future of this specialty.
The IFSLR will be held just prior to the GSLS meeting on Wednesday January 22, 2020 from 12pm - 4:30 pm (lunch will be served), and will conclude with a cocktail and Hors D'oeuvres hour with arriving GSLS attendees.
Agenda of the IFSLR:
12:00-12:50pm: Oxygen: Does the SL suffocate the cornea?
Keynote by Clayton Radke and Expert Statements by Langis Michaud, Meng Lin, and Karen DeLoss. Moderated by William Miller.
1:10-3:00pm: The Global impact of SL
Part 1: Physical Considerations: Sclera & Conjunctiva
Keynote by Steven Vincent and Expert Statements by Daddi Fadel, Melissa Barnett, and Greg DeNaeyer. Moderated by Muriel Schornack.
Part 2: Physiological Considerations: Tear Film Reservoir and IOP
Keynote by Cherie Nau and Expert Statements by Gonzalo Carracedo, Maria Walker, Jan Bergmanson, and Jason Nichols. Moderated by Lynette Johns.
3:20-4:20pm: Final open session discussion
Moderated by Jan Bergmanson and Jason Nichols
5:00-6:00pm: Wine and Hors d'oeuvres
Registration cost per individual:*
$95 if also registered for GSLS, before December 1, 2019
$125 without GSLS registration, before December 1, 2019
$150 if registering after December 1, 2019
$60 for residents and fellows
Registration cost for industry representatives & associates:*
$450 if also registered for GSLS (includes registration for up to 2 individuals)
*registration includes lunch and the reception after the program
Join us as we explore the nuances of scleral lens fitting and discuss current research questions and their relevance in clinical practice!
Please note that this event will not offer CE credit.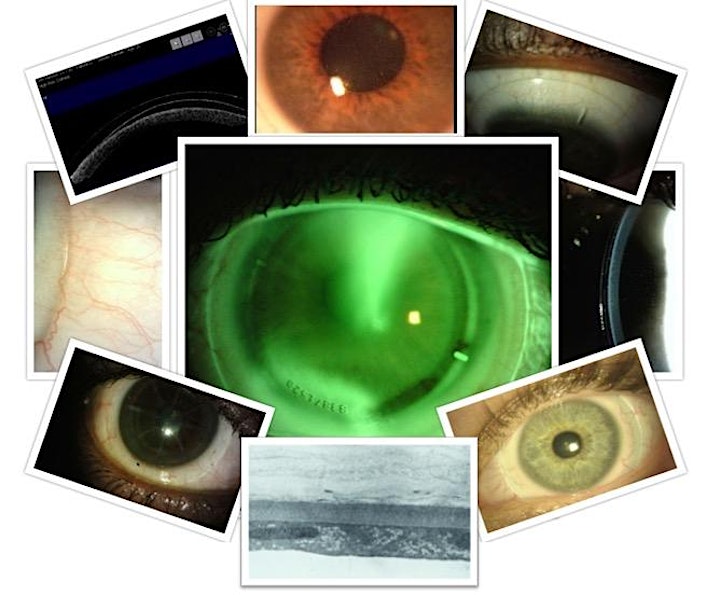 Date and time
Location
Tropicana @ Las Vegas (E)
3801 South Las Vegas Boulevard
Apt 03204
Las Vegas, NV 89109
Refund policy
Contact the organizer to request a refund.
Eventbrite's fee is nonrefundable.