International Expansion: Taxes and Tax Incentives When Going Global with Ka...
Description
International expansion is both exciting and challenging. We'll take you through potential pitfalls and opportunities associated with going global, including legal, accounting, tax and incentive considerations. We will use as many real life examples and as little jargon as possible, so even those with little or no knowledge of tax are welcome.
Attendees will learn:
Most actions have tax consequences – be aware of them!
Don't neglect your tax affairs – they often come up on buyer/lender due diligence
There are planning opportunities as well as risks
Schedule:
2:30pm: Registration
2:45pm: Session Begins
4:00pm: Session Ends
This session is part of an all day Lab at the Center. To learn more and register for the other sessions, see below.
9:30-11:00am: Milestone Mapping Workshop
12:30-2:00pm: How to Fundraise Globally: Tips and Insights from Edith Yeung
---
OUR SPEAKER |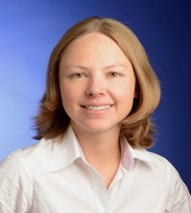 Katherine Markova, KPMG
International tax director with 15 years of experience advising US companies on investment into the UK and elsewhere in Europe. I have worked in emerging markets (India), in industry (for a confectionary company) and also acted as a treasurer and trustee of a charity. I am currently on rotation from the UK to KPMG's San Francisco office.