International Education Forum

Friday, April 5, 2013 from 12:00 PM to 5:00 PM (EDT)
Event Details
Just prior to the start of the Philadelphia Society's annual meeting in Indianapolis, the Atlas Economic Research Foundation and the Friedman Foundation for Educational Choice will convene a special International Education Forum to which you are invited.
Forum Program
11:30am - Registration Opens (Capitol 1&2, Foyer)
12:00pm – International Education Forum Luncheon (Capitol 1&2)
The day will kick off with the International Education Forum Luncheon featuring keynote speaker James Tooley, professor of education policy at Newcastle University (United Kingdom) and author of The Beautiful Tree, which received the 2010 Sir Antony Fisher International Memorial Award. 
Lunch Program Emcee: Deroy Murdock, Senior Fellow at the Atlas Network

1:45pm - The Future of Higher Education (Capitol 1&2)
Topics will include challenges facing universities today, the need for change in universities and how this can lead to a better representation of free-market ideas in the classroom, the importance of healthy international competition in higher education, and how Indiana sets an exciting example of embracing students from around the world.
Confirmed Speakers: Founding Partner and the Director at OMMA Gonzalo Melián (Spain); Indiana    Higher Education Commissioner Teresa Lubbers (United States); Director of Research for the John William Pope Center for Higher Education Policy George Leef  (United States)
Moderator: Atlas CEO Brad lips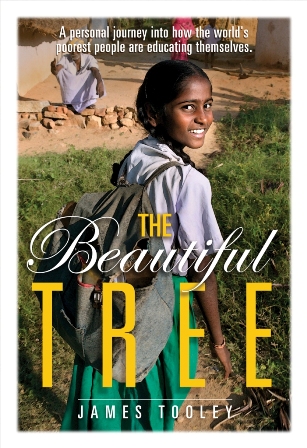 3:00pm -  Book Signing: The Beautiful Tree (Capitol 1&2, Foyer)
Attendees will have the special opportunity to meet our keynote speaker James Tooley as well as get a signed copy of his book The Beautiful Tree. In The Beautiful Tree, Tooley challenges the conventional wisdom that private schools are only for the privileged few and offers inspirational portraits of families, teachers, students, community leaders, and others, who in the face of failed government-funded and operated schools have successfully taken the education of their children into their own hands. 
Books will be on sale for $10 at the event.
3:30pm – Innovation in School Choice: From Indiana to India (Capitol 1&2)
During this session we will celebrate the achievement of Indiana to enact impactful school choice policies, while showcasing how market-oriented education reforms have expanded beyond the borders of the United States and have become a global phenomenon. 
Featured Speaker: Indiana Governor Mike Pence
Responding Speakers: Director of Centre for Civil Soviety Academy and the Asia Centre for Enterprise  Baishali Bomjan (India); Executive Vice President, Development and Marketing at The Fraser Institute Peter Cowley (Canada)
Moderator: President and CEO of the Friedman Foundation for Educational Choice Robert C. Enlow.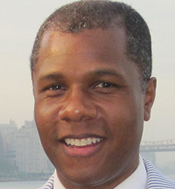 Luncheon Emcee - Deroy Murdock
Mr. Murdock, a New York-based senior fellow with the Atlas Economic Research Foundation, is a columnist with the Scripps Howard News Service and a media fellow with the Hoover Institution (Stanford University) on War, Revolution and Peace. 
Luncheon Keynote Speaker - James Tooley
James Tooley is Professor of Education Policy and is renowned for his work on low-cost private education in developing countries.   He is the author of The Beautiful Tree (Penguin, New Delhi), a bestseller in India and winner of the Sir Antony Fisher Memorial Prize. This work built on his groundbreaking research on private education for the poor in India, China and Africa, for which he was awarded gold prize in the first International Finance Corporation/Financial Times Private Sector Development Competition.  Following on from his research, Tooley has dedicated himself to creating and improving working models of innovative practice in low-cost private education to help demonstrate its efficacy and potential to extend access and improve educational opportunities for the poor. He is Co-Founder and Chairman of Omega Schools, a chain of low-cost private schools in Ghana and Empathy Learning Systems in Hyderabad, India. His latest book is From Village School to Global Brand, a case study of a chain of schools originating in Lebanon in 1866, which now runs charter schools in America and public-private partnership schools in Iraq.
Session Speakers
Baishali Bomjan
Baishali is the Associate Director of the Centre for Civil Society's Academy which conducts all educational and outreach programs of the Centre. She has designed and managed several international and national programs, certificate courses for journalists and edited several publications of the Centre. She is also the Atlas Economic Research Foundation's representative for Asia and heads the Asia Centre for Enterprise that will assist Atlas in discovering, assessing, and training talented young people, and inspiring them to devote their careers to advancing liberty in their home country or region. 
Having worked extensively in both the development sector and the print media in Nepal and India, her work profile includes serving as the Director of Nuns Welfare Foundation of Nepal, Editor of Spark (corporate magazine) and Assistant Editor of the boss and VOW (Voice of Women), Nepals leading business and women's magazines respectively. She holds an MSc in Zoology from the University of North Bengal, India, Think Tank MBA from Atlas and is especially interested in project incubation, strategic planning and communications.
Peter Cowley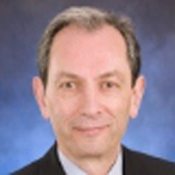 Peter Cowley is the Executive Vice President, Development and Marketing at The Fraser Institute. He graduated from the University of British Columbia with a B.Comm. in 1974. Shortly thereafter, he began a long career in marketing and general management in several sectors. During his assignments in general management, process improvement was a special focus and interest. In 1994, Mr Cowley independently wrote and published The Parent's Guide, a popular handbook for parents of British Columbia's secondary-school students. The Parent's Guide web site replaced the handbook in 1995. In 1998, Mr Cowley was co-author of the Fraser Institute's A Secondary Schools Report Card for British Columbia, the first of the Institute's continuing series of annual reports on school performance. This was followed by the 1999 Report Card on British Columbia's Secondary Schools, Boys, Girls, and Grades: Academic Gender Balance in British Columbia's Secondary Schools, and The 1999 Report Card on Alberta's High Schools. Since then, Mr Cowley has co-authored all of the Institute's annual Report Cards. Annual editions now includeReport Cards on secondary schools in British Columbia, Alberta, and Quebec, as well as Report Cards on elementary schools in British Columbia, Alberta, and Ontario.
Robert C. Enlow (Moderator)
Robert Enlow is the President and CEO of the Friedman Foundation for Educational Choice, the school choice legacy foundation of Milton and Rose D. Friedman. Robert has been an integral part of the Foundation since its founding in 1996, previously serving as executive director, fundraiser, projects coordinator, vice president, and executive director prior to being named president and CEO in 2009. 
Robert is the co-editor of "Liberty and Learning: Milton Friedman's Voucher Idea at Fifty," author of "Grading Vouchers: Ranking America's School Choice Programs," and co-author of "School Choice: A Reform that Works" and a chapter in "An Education Agenda: Let Parents choose Their Children's School." His opinions have appeared in numerous publications, including The Wall Street Journal, New York Times, Arizona Repulic, National Review and USA Today.
George Leef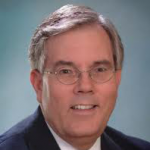 George Leef is the Director of Research at the John William Pope Center for Higher Education Policy, a position he has held since 1999. From 1980 to 1989, he served on the faculty of Northwood University in Midland, MI, where he taught courses on economics, business law, and logic. He edited the 2002 book Educating Teachers: The Best Minds Speak Out and authored the 2005 book Free Choice for Workers: A History of the Right to Work Movement. He has published many papers, articles, and book reviews in a wide array of publications including The Wall Street Journal, Investors Business Daily, Christian Science Monitor, Regulation, Cato Journal, Forbes, and The Freeman.
Brad Lips (Moderator)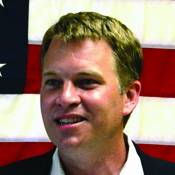 Brad Lips is the CEO of the Atlas Network, a non-profit based in Washington DC that strengthens the worldwide freedom movement. Prior to joining Atlas in 1998, Brad worked on Wall Street with an Internet start-up, and as a music journalist. He believes winning victories for liberty requires claiming the moral high ground, and reaching out to new audiences. Brad received his MBA from the Goizueta Business School of Emory University and his BA from Princeton University. He is a member of the Mont Pelerin Society and the John Templeton Foundation. He coauthored The Reagan Vision, published by the Goldwater Institute in 2004, and contributed chapters to Freedom Champions, published by Atlas in 2011. More recently, his articles have appeared on American Thinker and Real Clear Policy.
Indiana Higher Education Commissioner Teresa Lubbers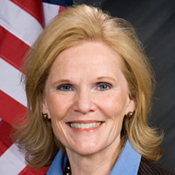 Teresa Lubbers became Indiana's Commissioner for Higher Education in 2009, following a 17-year career in the Indiana State Senate. During her tenure as a senator, she chaired the Education and Career Development Committee, leading efforts to improve K-12 and higher education. Lubbers has been active in many organizations, including the Indiana Education Roundtable, Midwestern Higher Education Compact, Independent Colleges of Indiana, Blue Ribbon Commission on Higher Education, Education Commission of the States, and the Indiana School for the Blind and Visually Impaired. She is co-founder and co-chair of the Richard Lugar Excellence in Public Service Series, a 20-year old program that prepares women for positions in the public sector, and is a board member of the YMCA of Greater Indianapolis.

For more than 15 years, Lubbers operated Capitol Communications, a communications firm. She served as director of information for Inc. magazine, deputy press secretary and legislative assistant for the Office of Senator Richard Lugar, and public information officer for Mayor Lugar. Lubbers taught English at Warren Central High School in Indianapolis. She earned her master's degree in public administration from Harvard University's Kennedy School of Government in 1981, and a bachelor of arts degree from Indiana University in 1973. Lubbers has won numerous awards, including the state's Sagamore of the Wabash, the Indiana Chamber of Commerce's Government Leader of the year, the GEO Foundation's Education Leader of the Year, the Indiana Commission on Women's Torchbearer Award for Women in Government, and Indiana University's Welsh-Bowen Distinguished Hoosier Award.
Gonzalo Melián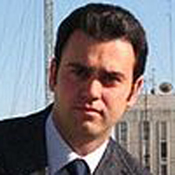 Gonzalo Melián is a Founding Partner and the Director at OMMA (Online Madrid Manuel Ayau Center for Higher Studies, based in Madrid but in partnership with Universidad Francisco Marroquin in Guatemala and Instituto Juan de Mariana in Spain), Associate Professor at IE University, Visiting Professor at Francisco Marroquin University, member of the Juan de Mariana Institute and member of the Mont Pelerin Society.
Melian has a Ph.D. in Architecture from Las Palmas de Gran Canaria University (2006) and is an Economics Ph.D. candidate at Rey Juan Carlos University. He received a master degree in Austrian School of Economics from Rey Juan Carlos University (2008), a Master degree in Urban Planning, Politics and Management from Universidad Carlos III de Madrid (2005), a Master degree in Architectural Restoration from Polytechnic University of Madrid (2004) and a Bachelor degree in architecture from Las Palmas de Gran   Canaria University (2003).
Indiana Governor Mike Pence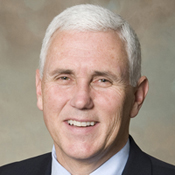 Governor Mike Pence is a lifelong Hoosier with legal, small business and policy experience. He was elected the
50th Governor of the State of Indiana in 2012 and inaugurated January 14, 2013
Most recently, Governor Pence served his fellow Hoosiers in Congress, representing more than 650,000 residents of 19 counties in eastern Indiana. 
First elected in 2000 and earning a sixth term in 2010, he brought his Hoosier sensibility to the table and quickly established a record of serving his constituents and championing fiscal responsibility, smaller government and economic growth- skills and values he has brought with him to state government service.
In Congress, Pence served on the House Judiciary, Foreign Affairs and Agriculture and Small Business Committees. He maintained a 95 percent voting record, opposed runaway federal spending by both political parties and worked toward tax relief for Hoosier families, farmers and small businesses.
Pence's leadership and legislative accomplishments resulted in him being elected unanimously by his colleagues to serve as House Republican Conference Chairman and Chairman of the House Republican Study Committee and earned him recognition as one of the hardest-working members of Congress.
A strong supporter of the military, Pence visited Hoosier soldiers in Iraq and/or Afghanistan every year during his time in Congress since hostilities started in the Middle East. From soldiers, sailors, airmen and Marines aboard aircraft carriers in the Persian Gulf to bases in Kabul and Baghdad and beyond, he has made visiting Indiana men and women in uniform who sacrifice to maintain our freedom a high priority.
Prior to his service in Congress, Pence served as president of the Indiana Policy Review Foundation and host of "The Mike Pence Show," a radio program that was broadcast across the state.
Pence was born and raised in Columbus, Indiana, graduated from Columbus North High School, went on to graduate from Hanover College in 1981 and earned his J.D. from Indiana University School of Law in 1986.
Governor Pence and his wife Karen have been married for 27 years, call Columbus home, and currently live in the governor's residence. They have three children, Michael, Charlotte and Audrey. Karen, a graduate of Butler University, spent her career as an elementary art school teacher and is the Honorary Chairwoman of the Art Therapy Initiative at Riley Children's Hospital in Indianapolis.
Hotel Information
The International Education Forum will be held at The Westin Indianapolis Hotel
Address: 50 S. Capitol Ave., Indianapolis, IN 46204
Phone Number: (317)-262-8100
Dress Code
Dress code for the conference is business casual.
The Philadelphia Society Meeting

The International Education Forum precedes the Philadelphia Society Meeting, beginning on the evening of April 5th. The Philadelphia Society meeting is by invitation only and your registration for the International Education Forum does not grant you admission to the Philadelphia Society event.
Atlas does not have any additional tickets to offer for the dinner on April 5th.
Questions:
For more information on the event, please contact Chelsea Albers at chelsea.albers@atlasnetwork.org.
When & Where

The Westin Indianapolis
50 South Capitol Avenue
Indianapolis, IN 46204


Friday, April 5, 2013 from 12:00 PM to 5:00 PM (EDT)
Add to my calendar
Organizer
Atlas Network increases opportunity and prosperity by strengthening a global network of independent civil society organizations that promote individual freedom and remove barriers to human flourishing.