Description
June 21 has been declared the International Day of Yoga by the United Nations after the Honorable Prime Minister Narendra Modi declared in his address to the UN General Assembly: "Yoga […] embodies unity of mind and body; thought and action; restraint and fulfillment; harmony between man and nature; a holistic approach to health and well-being." last December 2014.
To commemorate the momentous celebration, the Embassy of India, Manila is hosting the 3rd International Day of Yoga in Manila on 17th June 2017.
Join us for an afternoon of cultural and fitness appreciation at the SM Mall of Asia, our official event venue partner. Partnering with us for the success of the event are well known Yoga Studios such as: Urban Ashram Yoga, Beyond Yoga, Yoga Plus, Art of Living Foundation, Science Identity Foundation and Aquanimous Yoga Philippines.
We have an afternoon of jam packed activities for you, so make sure you're there on time! Check out the official program: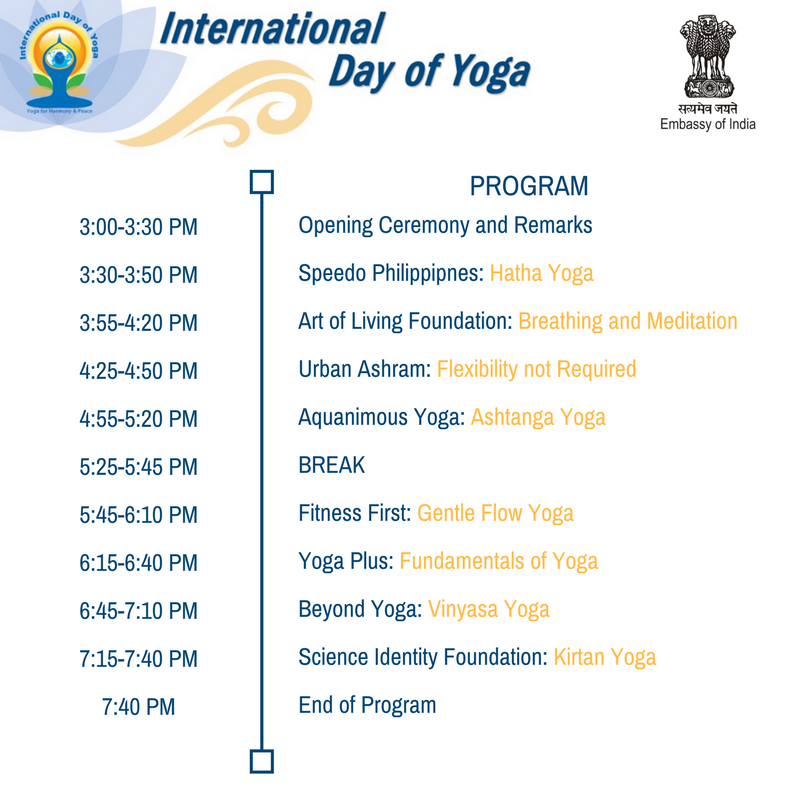 Don't forget to use your Uber Promo Code heading to the event too!