International Day of Persons with Disabilities - 2018 Celebration
Description
Join us for a community celebration of ALL ABILITIES! Observance of UN Enable Day aims to promote an understanding of disability concerns and mobilize support for the dignity, rights and well-being of persons with disabilities.
OPEN HOUSE - Networking, Celebrating and Collaborating
12p-3p Human Library | UN Enable Day Film Festival | Diverse Ability Experience
3p-4:30p Keynote Speaker: James Langevin - Career Counselor (Vocational Rehabilitation Services - Department of Employment and Economic Development)
4p-5p Food and Networking
5p-6p Celebration of Talent
ALL DAY - Disabilty Art Exhibit
KEYNOTE SPEAKER BIO:
As someone who has lived with a prosthetic limb for most of his life, Jim Langevin has had to overcome countless challenges. Jim will share his life story starting from birth as a Thalidomide baby, toe and foot amputations at 10 months and 3 separate tibia revisions during growth spurts as a youth. Despite having a prosthetic limb, Jim was active in sports. He encountered additional setbacks with a shattered kneecap from playing hockey and a broken femur from a downhill skiing accident. Jim's journey most recently culminated in the removal of the remainder of his tibia and knee joint due to an infection that would have eventually spread and killed him.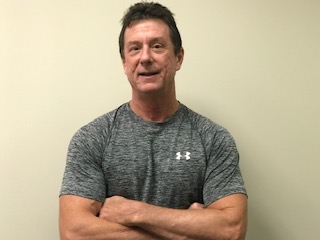 ACCOMMODATION REQUESTS:
To request an accommodation please contact Heather Grummons at 507.923.2844 or Heather.Grummons@state.mn.us.
PARKING:
Parking is available at various meters and ramps in the downtown area. Meters and ramp parking is free after 5p.