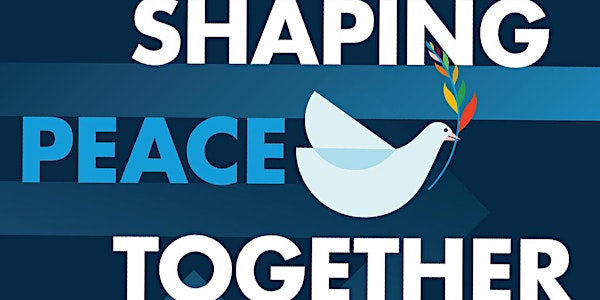 International Day of Peace Boston 2020 - Shaping Peace Together
For the 10th year, we are putting on Boston's celebration of the United Nations International Day of Peace and hope you can join us on Zoom!
About this event
This year's theme is Shaping Peace Together during this time of the three pandemics: Racial Injustice, Violence, and COVID-19. The Reverend Rodney Dailey (New Bethel AME Church, Lowell MA) will once again serve as emcee. Performers will include John Flynn (JohnFlynn.net), Issa Bibbins (PearlForTheWorld.com), Toussaint Liberator (https://www.facebook.com/toussainttheliberator), and Miranda Henne (https://www.facebook.com/mirandahennecellist). Chaplain Clementina (Tina) Chéry (Founder, President, and CEO of the Louis D. Brown Peace Institute) and several other speakers will inform us about their peace work during these times. Please visit the local website, www.idpboston.org, for more detailed information and check out more on the international nature of the event at www.un.org/en/observances/international-day-peace.
RSVP to receive Zoom link
(which will be at the bottom of the confirmation email)
We will also try to stream on Facebook Live via CMM's page: www.facebook.com/cmminterfaith
Sponsors: 1st Episcopal District Sons of Allen Men's Ministry in the AME Church; Arlington United for Justice with Peace; Beacon Hill Friends House; Beacon Hill Friends Meeting; Cooperative Metropolitan Ministries; Friends Meeting at Cambridge (Quakers); Massachusetts Peace Action; New Bethel Lowell Church (AME); and Smedley D. Butler Brigade, Veterans for Peace – Chapter 9, Boston