International Cybersecurity Partners and Perspectives – Israel & Maryland
International Cybersecurity Partners and Perspectives: Israel & Maryland, a presentation during National Cybersecurity Awareness Month
About this event
International Cybersecurity Partners and Perspectives – Israel and Maryland
A presentation and discussion on new technologies and trends during National Cybersecurity Awareness Month
Date/Time: Thursday, October 22, 2020, 9:00 AM EST, 16:00 Israel time
Israel and Maryland are global hot-spots of cybersecurity development and, too often, targets of cybersecurity attacks. Our panel of experts will discuss emerging cyber threats and technological solutions they have developed on the front-lines of cyber protection. Information on grant opportunities for US-Israel R&D collaboration will also be discussed.
Companies presenting include Sepio Systems as a Maryland/Israel cybersecurity success story, Cybint, SecBi and Suridata.AI. After the presentations, participants will have an opportunity to speak directly during chat sessions.
Speakers:
• Moderator, Howard Feldman, Partner, Whiteford, Taylor & Preston, LLP, co-chair of Data Security and Privacy Practice and Maryland/Israel Development Center Board Member
• Barry Bogage, Executive Director, Maryland/Israel Development Center
• Samantha Conklin, Executive Director, Cybersecurity Association of Maryland, Inc. (CAMI)
• Josh Cohen, Director, Trade and Partnerships, Economic and Trade Mission, Embassy of Israel
• Yossi Appleboum, CEO, Sepio Systems
• Roy Zur, CEO and Founder at Cybint, Former IDF Cyber Intelligence Major Unit 8200
• Gilad Peleg, CEO, SecBi
• Lee Kappon, CEO, Suridata.AI
Registration:
Zoom link to be provided upon registration. For more information contact Nancy Boguslaw, nboguslaw@MarylandIsrael.org or Samantha Conklin, sam@mdcyber.com.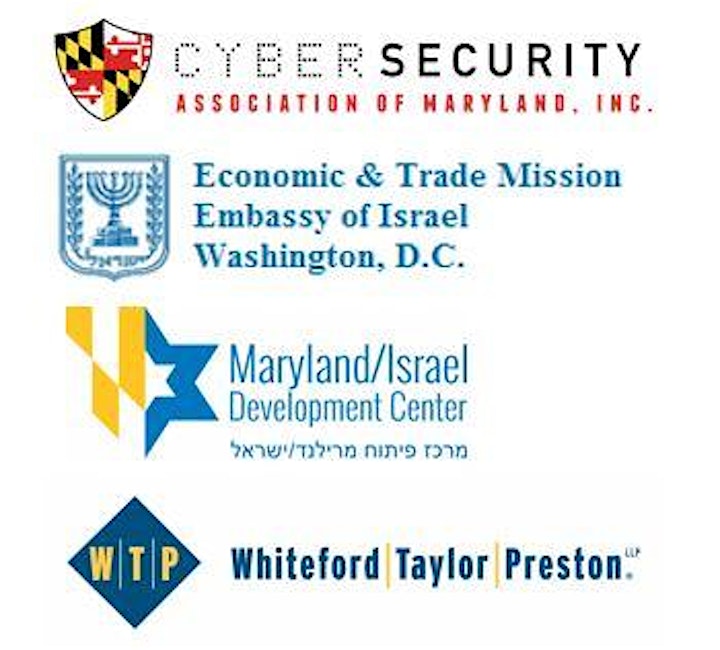 Organizer of International Cybersecurity Partners and Perspectives – Israel & Maryland
The Maryland/Israel Development Center is a non-profit membership organization that promotes bi-lateral trade and economic development. It is a "public-private partnership" of the Maryland Department of Commerce, Israel's Ministry of Economy, and The Associated: Jewish Community Federation of Baltimore. To join the MIDC, go to www.MarylandIsrael.org/membership.