International Conference on Education, Teaching & Learning (GVC)
Description
International Conference on Education, Teaching & Learning
Contemporary Education!The contemporary educational landscape is largely relying on contemporary curriculum which is based on humanist-developmental model of early education that focuses on development of new knowledge, new methods and it is research-focused, according to research reports published in reputed journals. Social interactions, a close-coordination with parents, improved roles for educators and adoption of technology-based teaching are the other aspects to be taken into account, here.Some of the innovative instructional tools used today are: Real-world learning, Class outside the classroom, audio-visual tools, IT-enabled teaching and learning, brain-storming sessions, role-play, peer-learning, group learning, interactive learning and a host of other tools are invariably used by the global academic community, today.In addition, a wide variety of teaching methods are available and practiced, in leading universities, today. For instance, story-telling, quizzing, peer-learning, group learning and research-led teaching-learning methods are some of the examples to be mentioned, here.The Conference Advisory Board has outlined certain objectives for those who attend this upcoming conference in Hong Kong:

Provide a great platform for you to meet with the right people to develop lasting friendship and research partnerships;
An opportunity where you would get very valuable feedback from fellow academicians through in-depth discussions and conversations;
Offer a greater networking experience with some of the leading academicians attending the conference from across the globe.
Encourage joint-research works among like-minded academicians who attend the conference from different disciplines and from different parts of the world.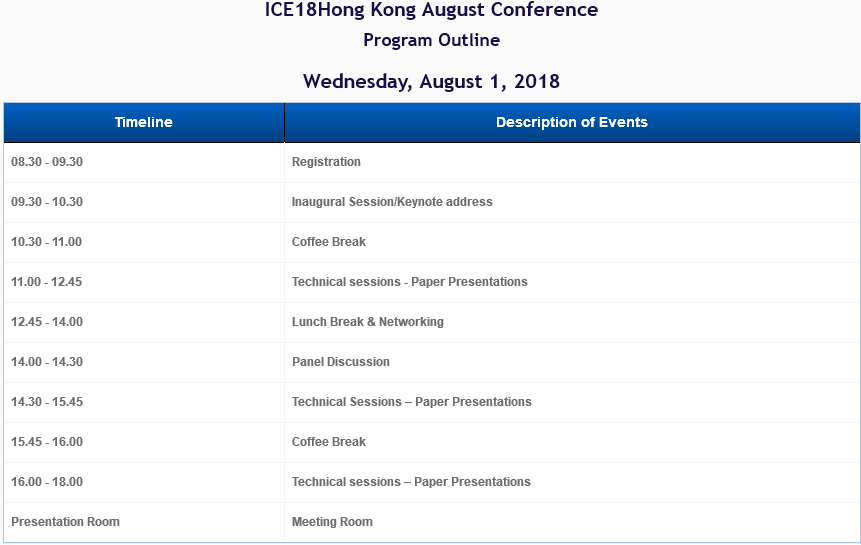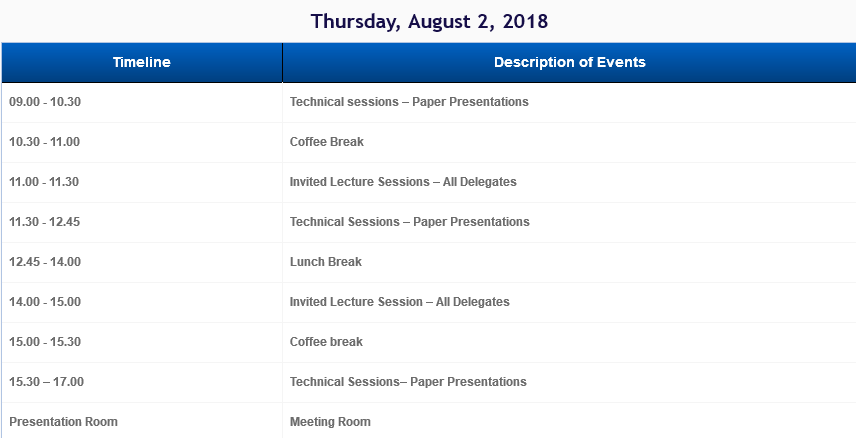 OUR PRINCIPAL ACADEMIC PARTNER:
Shri Dharmasthala Manjunatheshwara Institute for Management Development (SDMIMD) Mysore, Karnataka
Shri Dharmasthala Manjunatheshwara Institute for Management Development (SDMIMD), ranked among the top Business Schools in India, is located at the foot of Chamundi Hills in the heritage city of Mysore, Karnataka. The campus has won many architectural and landscape awards and provides a great environment for learning and germination of managerial intellect. The institute has been conferred A** Rating at National Level by CRISIL.The institute is promoted by the Shri Dharmasthala Manjunatheswara Educational Trust - a premier non-profit educational organisation functioning under the aegis of Shree Kshetra Dharmasthala, which is known for its unique embodiment of Dharma. Today, SDME Trust has more than 40 recognised educational institutions under its wings, imparting quality education from the primary level to the postgraduate level. Trust is known for the professional institutions in Medical, Dental, Engineering, Naturopathy, Ayurveda, Law, Business Management and Physiotherapy. The trust and all the associate institutions benefit from the visionary leadership of our Chairman, Padma Bhushan Dr. D. Veerendra Heggade, Dharmadhikari of Dharmasthala.SDMIMD's AICTE approved PGDM programme, accredited by NBA, runs for six terms over two years with an impeccable track record of academic rigor. SDMIMD also has Student Exchange Programs with the MAYS School of Business, Texas A&M University, USA; Global Management Institute of Shanghai University, China; and British University in Dubai, Dubai. These student exchange programmes enable students to understand each other's cultures, business practices and traditions. This gives students an edge when it comes to international opportunities.The SDMIMD's research unit - SDM Research Centre for Management Studies' (SDM RCSM), publications 'Cases in Management', 'Contemporary Research in Management', 'Excerpts of Select Summer Internship Reports', have come in for praise from the world of academics. The institute's journal 'SDMIMD Journal of Management' indexed in EBSCO and iScholar has evolved as a prestigious publication well known for the quality of the papers, therein.
Please contact the event manager Marilyn (marilyn.b.turner(at)nyeventslist.com ) below for:
- Multiple participant discounts
- Price quotations or visa invitation letters
- Payment by alternate channels (PayPal, check, Western Union, wire transfers etc)
- Event sponsorships

NO REFUNDS ALLOWED ON REGISTRATIONS
Service fees included in this listing.
-----------------------------------------------------------------
This event is brought to you by:
Greater Vision Conferences and Seminars - NewYorkEventsList
http://www.NyEventsList.com
http://www.BostonEventsList.com
http://www.SFBayEventsList.com
-----------------------------------------------------------------

MYL180312CEV