International Churchill Society (UK) - Pol Roger Champagne Reception
Description



Pol Roger Champagne Reception with guest speaker Allen Packwood OBE
On the evening of Monday 15th April 2019, the International Churchill Society (UK) will host a champagne reception at the Hyatt Regency London - The Churchill Hotel. Situated in the heart of London's West End, and within walking distance to many of the capital's leading attractions, the venue is one of the finest 5-star hotels in London.
Taking place in the intimate surroundings of The Library Suite, we will serve Sir Winston Churchill's favourite Pol Roger champagne with a mouth-watering selection of some of London's finest canapés.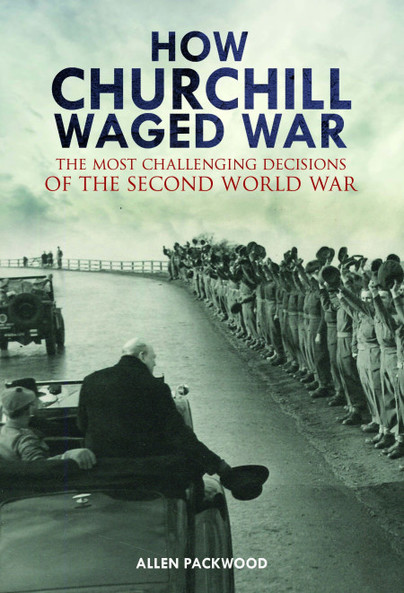 We are also delighted to be able to announce that our guest speaker will be Allen Packwood OBE, author and Director of the Churchill Archives Centre, who will discuss his latest book How Churchill Waged War.

The evening represents a wonderful opportunity to enjoy the company of fellow Churchillians and to meet friends both old and new. We will also have copies of Allen's latest book available for sale.
The ICS is the world's preeminent member organisation dedicated to preserving the historic legacy of Sir Winston Churchill. At a time when leadership is challenged at every turn, that legacy looms larger and remains more relevant than ever.
ICS MEMBER DISCOUNT
Members of The International Churchill Society can attend the evening for the special rate of £29.50 per ticket, tickets for non-members are priced at £39.50 each. Members may purchase tickets for their guests at the special rate if they do so in the same transaction.
For those unable to attend on the day, it is still possible to support the Society's programmes by making a donation by clicking on the 'TICKETS' button and selecting the donation option.
---
The International Churchill Society (UK) is a UK registered charity supporting the development of educational programmes and digital resources relating to the life and legacy of Sir Winston Churchill. The Society has a special commitment to connecting with a younger generation and our programmes currently include a national public speaking competition for secondary schools in partnership with the English-Speaking Union, we support public speaking and debating competitions for primary and secondary school students, a global design competition for art and design graduates, the delivery of online teaching resources into UK schools, sponsorship at the Chalke Valley History Festival, our quarterly magazine Finest Hour and the continued development of our digital resources.
For more information about ICS (UK) or to become a member please visit www.winstonchurchill.org/icsuk or if you would like to know how you can help support our programmes please email us at: icsuk@winstonchurchill.org
---