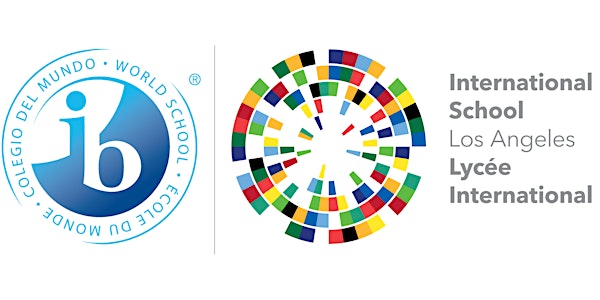 International Baccalaureate (IB) Expo at International School of LA
Event Information
Location
International School of Los Angeles - Burbank Campus
1105 West Riverside Drive
Burbank, CA 91506
Ever wondered what the IB International Baccalaureate diploma is? Looking at an alternate curriculum for High School?
About this event
Wonder and look no further.
This informational session about the International Baccalaureate® (IB) Diploma Programme held at the International School of Los Angeles will help you uncover all the secrets of the IB® Diploma Programme.
You will find out what it takes to become an IB learner and what it means to develop the 10 descriptors that distinguish the IB learner profile: Inquirers. Knowledgeable. Thinkers. Communicators. Principled. Open-minded. Caring. Risk-takers. Balanced. Reflective.
You will learn about why the IB® Diploma Programme is a sought after credential at top universities all around the globe.
You will uncover why it prepares you to become a successful college student and a lifelong learner.
You will discover the benefits of an international mindset and how the IB® Diploma Programme is complemented with a language-focused course of study.
Date and time
Location
International School of Los Angeles - Burbank Campus
1105 West Riverside Drive
Burbank, CA 91506